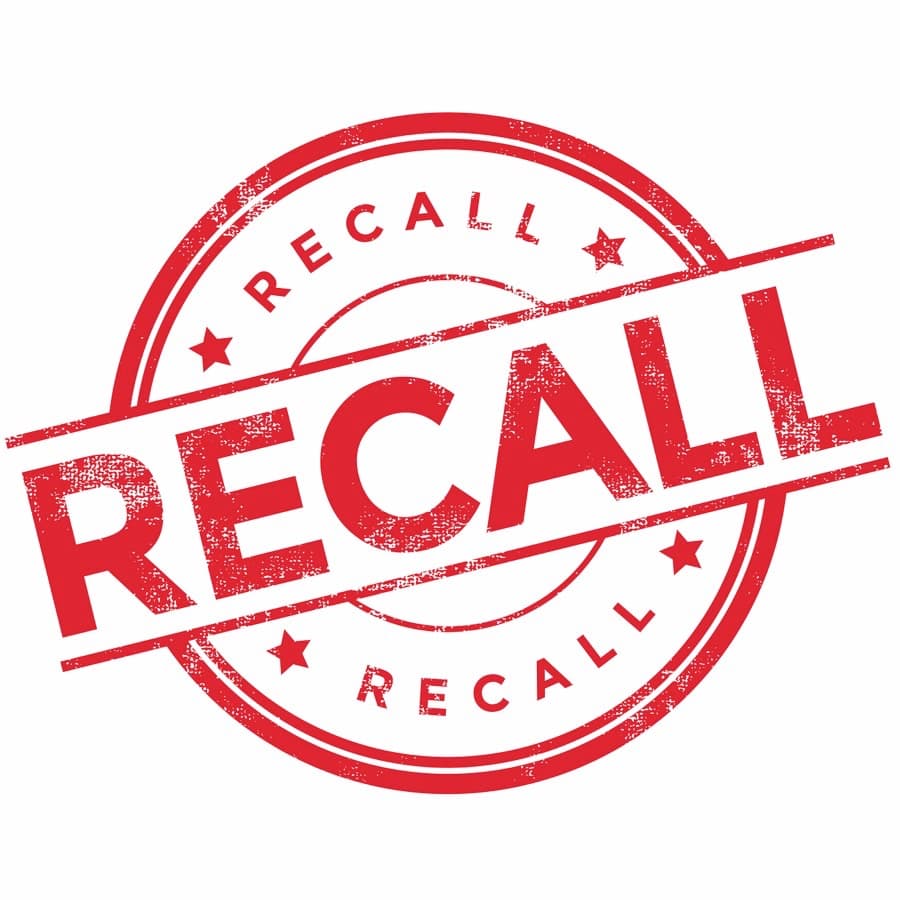 When you get on an airplane or an elevator do you worry about crashing or falling? Probably not…and for good reason. Pilots perform a long list of comprehensive preflight checks to make sure the plane is in perfect running condition before takeoff. States require that elevators are regularly inspected. Would you feel comfortable eating at a restaurant that was rarely, if ever, inspected? There's a reason that health departments across the country make surprise visits to restaurant kitchens. Without such inspections, some eating establishments might be tempted to take short cuts on sanitation and safety. Why, then, are FDA inspections abroad so infrequent and disappointing?
FDA Inspections Suspended:
During the COVID pandemic, the Food and Drug Administration suspended its inspections at most foreign pharmaceutical facilities. ProPublica performs "investigative journalism in the public interest."
"A ProPublica analysis of FDA inspection data as of April shows that the agency's inspections of overseas drug manufacturers, located mostly in India and China, has dropped precipitously even as the number of manufacturers has remained relatively steady. In fiscal year 2019, the year before the COVID-19 pandemic limited travel and movement, the FDA inspected 37% of the nearly 2,500 overseas manufacturers; in 2022, the agency only inspected 6% of around 2,800."
How Good Is Your Medicine?
Can you trust the quality of diabetes medicine, blood pressure pills, antibiotics, cancer treatments or antidepressants? Sadly, many of us are taking medications that were made in manufacturing facilities that are seldom inspected.
Even under the best of conditions, the FDA never inspects all foreign pharmaceutical plants annually. But, as you read above, it does make an effort to visit at least one third of these manufacturers. To be fair, the FDA doesn't do a lot better in the US.
India is a major supplier of generic drugs to the US. Because of lax standards or outright fraud, the FDA has tried harder to visit drug companies in that country. According to ProPublica, the FDA visited 45% of the pharmaceutical plants there in 2019. In 2022 the investigative reporters state that only 3% of the drug-making facilities were inspected.
Accountability and FDA Inspections?
The Government Accountability Office (GAO):
"provides Congress, the heads of executive agencies, and the public with timely, fact-based, non-partisan information that can be used to improve government and save taxpayers billions of dollars."
The director of public health at the GAO told ProPublica:
"While our drug supply is generally safe, problems do occur, as evidenced by contaminated eye drops in the last few months. No one wants to lose their vision or an eye simply from taking eyedrops to alleviate dry eyes."
Contaminated Eye Drops and FDA Inspections:
The eyedrop tragedy she refers to killed three people and blinded eight more in the US. According to the CDC, 68 patients were identified in 16 states to have:
"…a rare strain of extensively drug-resistant P. aeruginosa…there have been 8 reports of vision loss and 4 reports of enucleation (surgical removal of eyeball)."
According to ProPublica, the FDA had not inspected the manufacturing facility, located in India.
"Ten different brands of ophthalmic drugs were involved in these cases, the CDC said. But the most common was Ezri Care Artificial Tears, which the Food and Drug Administration warned consumers to stop purchasing last month.

"The FDA said in February that Ezricare's parent company, an India-based pharmaceutical provider named Global Pharma Healthcare, had failed to provide appropriate microbial testing of its over-the-counter eye product. The same was true of another of the company's products, Delsam Pharma Artificial Eye Ointment, which the company voluntarily recalled shortly after.

"The FDA said Global Pharma failed to use adequate, tamper-evident packaging and distributed the drugs without proper preservatives."
This not the first time drugs manufactured in foreign facilities have been found defective. In the book, Bottle of Lies: The Inside Story of the Generic Drug Boom, author Katherine Eban describes a number of problems ranging from falsification of data to unsanitary conditions.
"In the 1980s, drugs manufactured in Italy intended to prevent seizures resulted in epileptic seizures and two deaths. In 2007 and 2008, hundreds had allergic reactions, some fatal, to a commonly used blood thinner, prompting an FDA investigation. Some of the cases were later linked to an ingredient produced in a facility in China that had never been inspected by the FDA."
FDA Inspections Announced in Advance:
There have been drug manufacturing problems in the US as well. But the FDA generally does more inspections in its home territory. When it does so, the visits are unannounced, just like the public health checks at local restaurants.
In other countries, however, arrangements for visits are often made well in advance. The companies have an opportunity to clean up their acts and many do. Even so, Ms. Eban describes many instances where foreign drug makers fall far short of the mark. So does the FDA.
"The percentage of overseas manufacturers that hadn't been inspected within five years, or which have never once been inspected, has grown from 30% in 2020 to more than 80% in 2022."
Visitors to this website report a number of generic drug problems. We have frequently written about this scandal. The FDA ignores us.
Manufacturers in other countries now make most of our generic drugs. We continue to get complaints about the generic substitutes for an antidepressant called bupropion (Wellbutrin). Readers have also found fault with generic drugs such as metoprolol (Toprol XL) for hypertension and heart problems, celecoxib (Celebrex) for pain relief or methylphenidate (Concerta) to treat ADHD.
It's past time for the FDA to beef up its inspection program so that Americans can have more confidence in foreign-made medications. Most drugs coming into the country recently have been made without direct FDA oversight. The agency has been relying on company-supplied records. We frequently quote Ronald Reagan about such data: "Trust but Verify."
Why Should You Care About FDA Inspections?
We know from investigating the FDA's approval process ourselves that the honor system does not work. There have been problems with records in the past: deceit, falsification of documents and even outright fraud.
When we asked Katherine Eban about the effects of the pandemic on FDA inspections, she wrote:
"SARS-CoV-2 has not only exposed the perils of our dependence on a foreign pharmaceutical supply, but with the FDA shutting down inspections of foreign plants, the agency is flying blind, and must accept the word of drug makers that their plants are operating safely. This puts all U.S. consumers at risk of getting drugs that may be impure, contain particulate matter or that may not be bioequivalent. Even in the best of circumstances, the honor system is no way to regulate a drug supply."
The FDA in the Best of Times:
I have been tough on the FDA, I admit it. Several years ago I discovered deep flaws in the agency's generic drug approval process. You can read about them at this link.
I have criticized the Food and Drug Administration for being slow to discover and report serious adverse drug reactions. The horrific prescription drug ads on television drive me crazy and I have been vocal about the FDA's lax oversight of such commercials. I am especially dismayed by FDA inspections that have allowed serious problems to slip through the cracks. Equally disappointing is the FDA's lack of transparency!
Readers Continue to Complain:
Well before the pandemic started, readers of this column were reporting generic drug problems.
One person told us:
"I had been on Celebrex [for pain control] for ten years before it became generic celecoxib. My first few refills worked fine, and then my pharmacy switched to a different manufacturer. Within a few days the difference was remarkable. It was like taking nothing at all.

"After trying it for two weeks, I went back to the pharmacy and discussed it with the pharmacist. He ordered it from the original manufacturer and things have been fine since then."
Other readers are concerned about contamination:
"I have been taking metformin for diabetes for two decades. News of contamination is very disturbing. Despite all of the checks and balances that are supposed to protect people, manufacturers have found ways to produce and sell defective or damaging products around the world. What happens to people who need life-saving medications and have no way to avoid bad products?"
Sadly, many batches of metformin have been contaminated with the nitrosamine NDMA. You can read about the latest recalls at this link.
Kaiser Health News Blows the Whistle on the FDA!
The Food and Drug Administration brags that:
"The U.S. drug supply chain remains one of the safest in the world."
If that's true, we really fear for other countries.
Kaiser Health News (KHN) investigated the FDA's history of inspections and recalls. The article by Sidney Lupkin was titled
"Since the start of 2013, pharmaceutical companies based in the U.S. or abroad have recalled about 8,000 medicines, comprising billions of tablets, bottles and vials that have entered the U.S. drug supply and made their way to patients' medicine cabinets, hospital supply closets and IV drips."
The KHN investigation noted that the tainted products were problematical for a variety of reasons. Some contained too much or too little of the active pharmaceutical ingredient (API). Others were contaminated with bacteria, mold or foreign objects like glass.
Foreign OR Domestic Screw-Ups?
We have long worried about foreign drug manufacturing plants. That's because the FDA has limited ability to inspect these facilities and detect problems that could lead to drug contamination. The agency must alert foreign drug makers well in advance of an inspection, blunting the effectiveness of this approach.
The KHN report suggests that even in the US, where FDA inspectors show up unannounced, inspections may not find all the problems that they should. Within a year of passing inspection, 65 drug manufacturing facilities had to recall almost 300 products.
FDA Inspections & Scary Stories!
Over the last decade or so we have been tracking FDA inspections. What we discovered is troubling, to say the least. It is also amazing how fast these scandals disappear without a trace.
We do not understand why health professionals, patients and politicians have lost their sense of outrage. Too many people, it seems, have the attention span of gnats. Shortly after a story breaks, everyone loses interest. It's on to the next news cycle and business as usual.
The Ranbaxy Debacle:
Investigative reporter Katherine Eban described in detail a case of fraud at Ranbaxy Laboratories in India in her May 15, 2013, article in Fortune titled "Dirty Medicine."
A whistleblower at the company described
"…how the company fabricated and falsified data to win FDA approvals…"
Eventually Ranbaxy pleaded guilty and paid
"…$500 million in fines, forfeitures and penalties—the most ever levied against a generic-drug company."
What is extraordinary about this scandal is that the FDA inspected one of the Ranbaxy facilities in 2004. This was around the time the whistleblower was discovering serious problems. The FDA apparently gave the company a green light to keep manufacturing and allowed ongoing generic drug export to the U.S.
Here's the kicker. In her Fortune article Katherine Eban noted that:
"…the company's misconduct continued well into 2009 even after the FDA restricted the company's activities."

"For all the actions taken by federal authorities, there is a deeply troubling aspect to the government's role in the saga of Ranbaxy. Even as ever more details of the company's long-running misconduct emerged, drug regulators permitted Ranbaxy to keep on selling many of its products."
Cetero and FDA Inspections: The Big Ooops!
Lest you think FDA inspections abroad are the only problem, let us share this story about a Houston testing laboratory. Cetero Research analyzed data for brand name and generic drug companies.
The FDA sent inspectors to the lab on numerous occasions and did not uncover serious flaws. The data from Cetero was used to approve numerous generic drug products for sale in the U.S. But a whistleblower at the company reported that some of the scientists there were falsifying data.
The FDA eventually determined that drug tests done at Cetero between 2005 and 2010 were untrustworthy. ProPublica (April 15, 2013) issued an investigative report that was mind blowing  :
We summarized this scandal at this link:
The bottom line is that the agency 1) did not uncover the fraud during its FDA inspections and 2) did not notify the American public which drugs were under suspicion or suspend sale of the questionable products. This is another egregious case of FDA's lack of transparency.
There are many other examples of fraud and drug contamination. We will not bore you with additional examples. It often takes a story to bring home these abstract problems and make them meaningful.
When FDA Inspections Fail, There Is Human Tragedy:
This problem has been going on for years.
The KHN investigative piece (January 4, 2019) about tainted drugs gets personal with this tragic story.  It involves an over-the-counter stool softener (docusate). Staff at a Texas hospital noticed an increase in an unusual infection called Burkholderia cepacia. This bacterium is found in soil and has no place in medicines. A six-month investigation traced it to docusate made at a plant in Florida.
The KHN report highlights the case of a toddler treated with contaminated docusate. B cepacia showed up in his respiratory tract and led to "serious and dangerous life-threatening injuries," according to a lawsuit his parents filed. Years later he is still on a ventilator. The same OTC medication has affected 63 individuals in a dozen states according to KHN.
FDA Inspections: No Guarantee!
How could a contaminated OTC drug get to consumers? Unfortunately, it's easier than you might think. The FDA is supposed to carefully inspect all drug manufacturing facilities on a regular basis.
But the KHN report notes:
"Inspectors miss serious hazards. Drugmakers fail to meet standards even after the FDA has taken enforcement action. Hundreds of plants haven't been inspected for years, if ever."
Carcinogens in Blood Pressure Meds?
Several years ago the European Medicines Agency (EMA) announced a recall of a popular blood pressure drug, valsartan. The Chinese company, Zhejiang HuaHai Pharmaceutical company in Linhai, China, had changed its manufacturing process. The result was contamination with a probable carcinogen, NDMA (N-nitrosodimethylamine). As far as we can tell, the contamination had been going on for years.
The FDA eventually issued its own recall. Since then there have been a shocking number of additional recalls. Not only valsartan, but also irbesartan and losartan and several combination medications have been caught up in the ongoing contamination controversy. You can read about these disasters at this link.
In one case, the active pharmaceutical ingredient losartan was made in China by Zhejiang HuaHai. The drug was shipped to the Lek Pharmaceutical company in Ljubljana, Slovenia, where it was formulated into pills for Sandoz. The FDA announced in November, 2018, that these pills were recalled because they contained NDEA (N-nitrosodiethylamine), another probable carcinogen.
There have also been recalls of the popular heartburn medicine ranitidine (Zantac) and the diabetes drug metformin. All involved nitrosamine contamination. We anticipate more such recalls in the years ahead.
The People's Pharmacy Perspective:
We have lost confidence in the FDA's ability to ensure drug quality and safety. The KHN and the ProPublica reports are very scary. Sadly, they do not surprise us.
If you would like to learn more about our own investigation into how the FDA oversees generic drugs, you will find details in our book, Top Screwups. No medical schools have invited us to discuss these problems. Only one college of pharmacy, Nova Southeastern University (NSU) in Ft. Lauderdale, Florida, has demonstrated a strong interest in our work.
We would hope that the outrage would last more than a nanosecond. Perhaps if patients, physicians and pharmacists told their politicians that enough is enough, there would be legislative action to ensure the agency is well funded and encouraged to become more proactive in protecting the public. A little more transparency would also be helpful. Better yet, the agency should start conducting its own tests of generic pharmaceuticals.
Share your own thoughts about this topic in the comment section below.