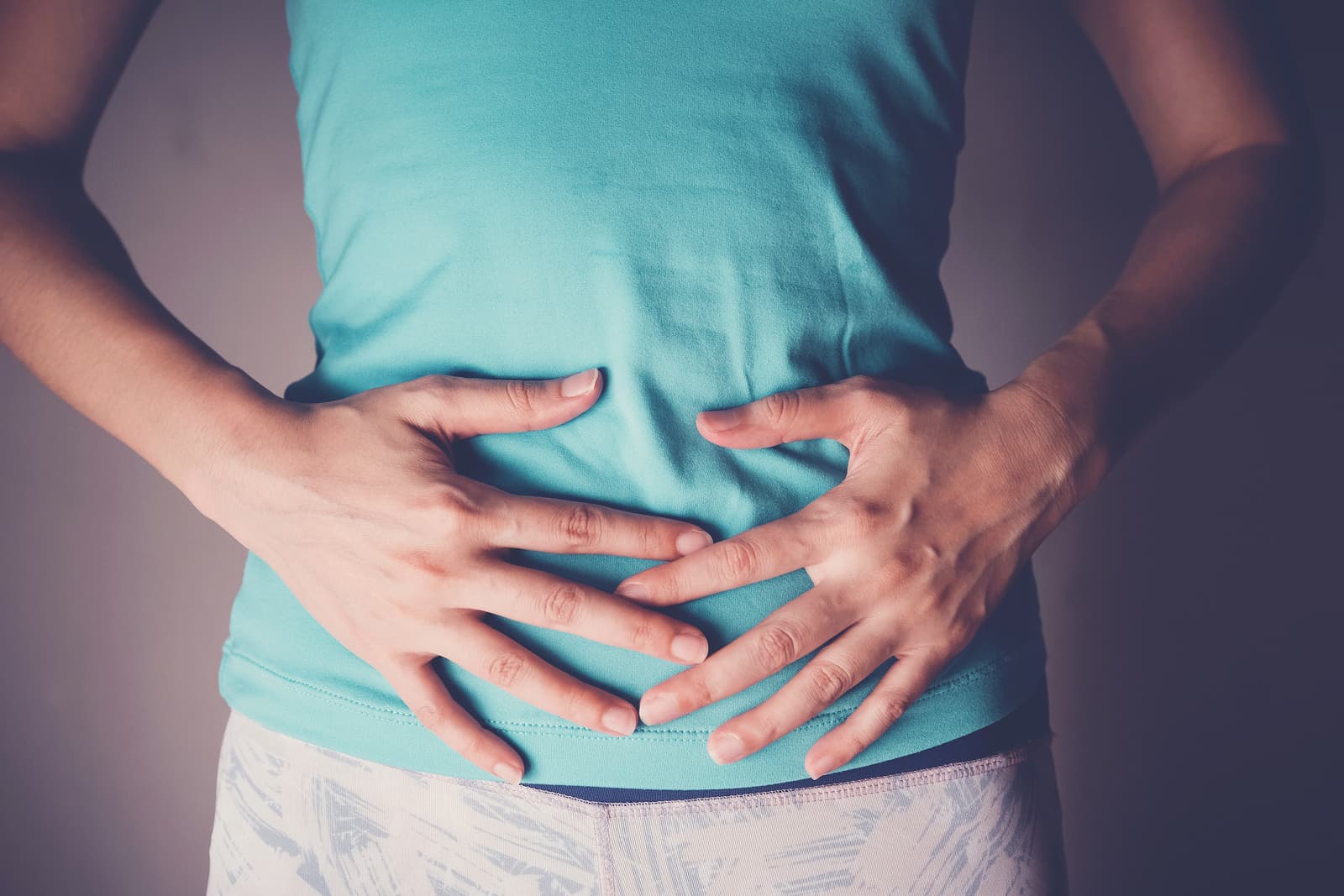 Irritable bowel syndrome, or IBS, is a frustrating diagnosis. Doctors describe it as a "functional" GI disorder, meaning that they can't find any physiological reason for the patient's suffering. Nonetheless, IBS symptoms can be quite distressing. Some people report uncomfortable bloating and excessive gas. Many suffer abdominal cramping and pain. Most individuals with this condition experience changes in bowel habits–constipation, diarrhea, or sometimes both in alternating fashion. Are there supplements that can help? Some people may need to try several solutions to get relief.
Adding Coconut to Diet Made a Difference:
Q. After struggling with stress for a long time, I developed chronic diarrhea. Someone suggested it might be irritable bowel syndrome.
I've been taking psyllium every day for years. Now I've added enteric-coated peppermint, with a small amount of ginger and fennel oil. This seems to help somewhat.
When I started eating two tablespoons of shredded coconut in 1/2 cup plain yogurt every day with banana and cinnamon, I noticed a big change to more normal stools. It may take more than one thing to restore normal bowel function.
A. Other readers agree that coconut or peppermint can help control diarrhea. Combining them may offer extra benefit.
Why Coconut Might Ease IBS Symptoms:
Researchers have confirmed that key ingredients in coconut can help control C. diff bacterial growth (Frontiers in Microbiology, Jan. 17, 2018). Although C. diff infection and IBS are different, people with diarrhea-dominant IBS have greatly reduced microbial diversity (Gut Microbes, Jan-Dec. 2023).
To learn more about managing irritable bowel syndrome as well as controlling chronic diarrhea, you may wish to read our eGuide to Overcoming Digestive Disorders.
Does Vitamin D Help IBS Symptoms?
Q. I have IBS. Sometimes this causes constipation, sometimes sudden urges with soft stool. I thought I saw something recently that said vitamin D helps with IBS. Is this true? If so, how much vitamin D should I be taking?
A. We were intrigued by your suggestion that vitamin D supplements might be helpful against IBS symptoms. Checking the medical literature revealed a randomized controlled trial of vitamin D vs. placebo for IBS symptoms (European Journal of Nutrition, July 30, 2021).  We are sorry to say that 3,000 IU vitamin D daily for three months was no more effective than placebo.
The authors conclude:
"There is no case for advocating use of vitamin D in the management of IBS symptoms."
Probiotics May Help Ease IBS Symptoms:
Some readers have found probiotics useful. You may appreciate their stories.
Q. My husband and I travel by car each year to Arizona for the winter and return home in spring. The trip is difficult because I have IBS (irritable bowel syndrome) and often hold up our fellow travelers so I can get to a bathroom. At present I take Imodium, but that only works after a bout of diarrhea.

Is there anything I could take that would make our trip less stressful? It does not feel good to drive through the mountains with no rest stations on the horizon when my stomach is "erupting."
A. We don't have any magic bullets to offer you, but we have heard from several readers that a probiotic product called Digestive Advantage IBS was helpful. It contains live strains of lactobacillus bacteria.
Here is what one reader had to say:
"For years I have suffered with nausea and gastritis. Antacids and other stomach medicines did not help. Then my doctor told me his daughter has the same problem. A product called Digestive Advantage IBS helps her. It is under $10 at most drugstores. This product works fast and I have been totally well for months."
Another reader endorses the use of probiotic supplements.
Q. A gentleman wrote to you asking for help in remedying his gas problem. Although I do not have problems with gluten, I am lactose intolerant and have irritable bowel syndrome (IBS). Beano and lactase tablets help, but I have also discovered that taking a probiotic supplement seems to be very beneficial. Perhaps that would help your reader, too.
Lactose Intolerance:
A. Lactose intolerance is far more common than most people think. It results from a lack of the digestive enzyme lactase that breaks down milk sugar. If such a person drinks milk or consumes a dairy product, symptoms may include diarrhea, bloating, stomachache and flatulence. Doctors can use a hydrogen breath test to diagnose lactose intolerance.
Probiotics and prebiotics may be helpful for digestive upset caused by lactose intolerance (Nutrition Research, May, 2021).  Some strains of Lactobacillus may also ease the symptoms of IBS (Z Gastroenterol., Feb. 2021).
Do Probiotics Help Calm IBS?
This problem is quite common, so others have also experimented with probiotics to see if they can help. One reader had exceptional success.
Q. For over 15 years, I suffered from IBS that caused gas attacks, flatulence and diarrhea. My doctor told me that there was nothing that I could do to stop these symptoms.
On my own, I decided to see if avoiding all dairy products would help. That did make a difference.
Then I had to take an antibiotic that gave me constant diarrhea. I decided to try taking a probiotic that offered over 30 billion live intestinal bacteria daily. Within two weeks, my diarrhea stopped. Now, four months later, I can eat anything, including dairy products, without diarrhea, gas or bloating.
Evidence That Probiotics Help Calm IBS Symptoms:
A. Since irritable bowel symptoms appear to be linked to changes in gut microbiota, researchers have been considering how they could improve the balance of microbes (Current Opinion in Endocrinology, Diabetes, and Obesity, Feb. 2020). In light of this, scientists analyzed nine placebo-controlled studies of probiotics for symptoms of irritable bowel syndrome (World Journal of Gastroenterology, March 14, 2015).
They concluded:
"Probiotics reduce pain and symptom severity scores. The results demonstrate the beneficial effects of probiotics in IBS patients in comparison with placebo."
While that study did not specify which probiotic species might be most useful, another study did. Indian investigators found that Saccharomyces cerevisiae CNCM I-3856 at a dose of 2 billion CFU twice a day for eight weeks reduced pain and improved stool consistency (International Journal of Colorectal Disease, Dec. 5, 2019). In summary, this randomized controlled trial offers very promising evidence that probiotics help calm IBS.
Are You Interested in Probiotics?
There is more information about preventing and treating flatulence and IBS in our eGuide to Overcoming Digestive Disorders. You may also want to listen to some of our interviews. Show 1224: What Is the Best Way to Manage Your Heartburn? with Dr. Robynne Chutkan is excellent. So is Show 1179: What Should You Do About Your Digestive Distress? with Dr. Nick Shaheen.
If you would like to purchase high-quality probiotic products, you may want to check out KayaBiotics.com.  Their products are made with completely organic ingredients. Moreover, KayaBiotics chooses probiotic strains for their products based strictly on scientific data. Then it uses micro-encapsulation technology to make sure the bacteria make it into your intestinal tract where they can do the most good.
Managing IBS Symptoms with Herbal Remedies:
Q. I used a recipe for fennel tea that I found on your website. It really does help me with gas.
I have a problem with irritable bowel syndrome (IBS). The doctor didn't have anything to prescribe but suggested I use IBgard. It's ok, but I'd rather use a nondrug approach. What can you recommend?
Enteric-Coated Peppermint Oil:
A. IBgard contains enteric-coated peppermint oil. An analysis of twelve randomized controlled trials found that peppermint oil, a natural product, is safe and effective for IBS (BMC Complementary and Alternative Medicine, Jan. 17, 2019).  The most recent placebo-controlled study found that only peppermint oil designed to be released in the small intestine reduced abdominal pain and other IBS symptoms (Gastroenterology, Jan. 2020).
Exercise:
Some studies have found that various forms of exercise can reduce IBS symptoms (Neurogastroenterology and Motility, Feb. 2019). If you want to try a nondrug approach, you might consider daily walking or a regular practice of tai ji or qigong. Another possibility is a low FODMAP diet that cuts out foods that are readily fermented by bacteria in the digestive tract.
Homeopathy:
A systematic review found a small amount of evidence supporting the use of homeopathy, specifically asafoetida (Cochrane Database of Systematic Reviews, Nov. 13, 2013). We are not aware of any studies comparing homeopathic asafoetida to peppermint oil.
Learn More:
You can learn more about remedies for IBS and other conditions such as constipation, diarrhea and flatulence in our eGuide to Overcoming Digestive Disorders.