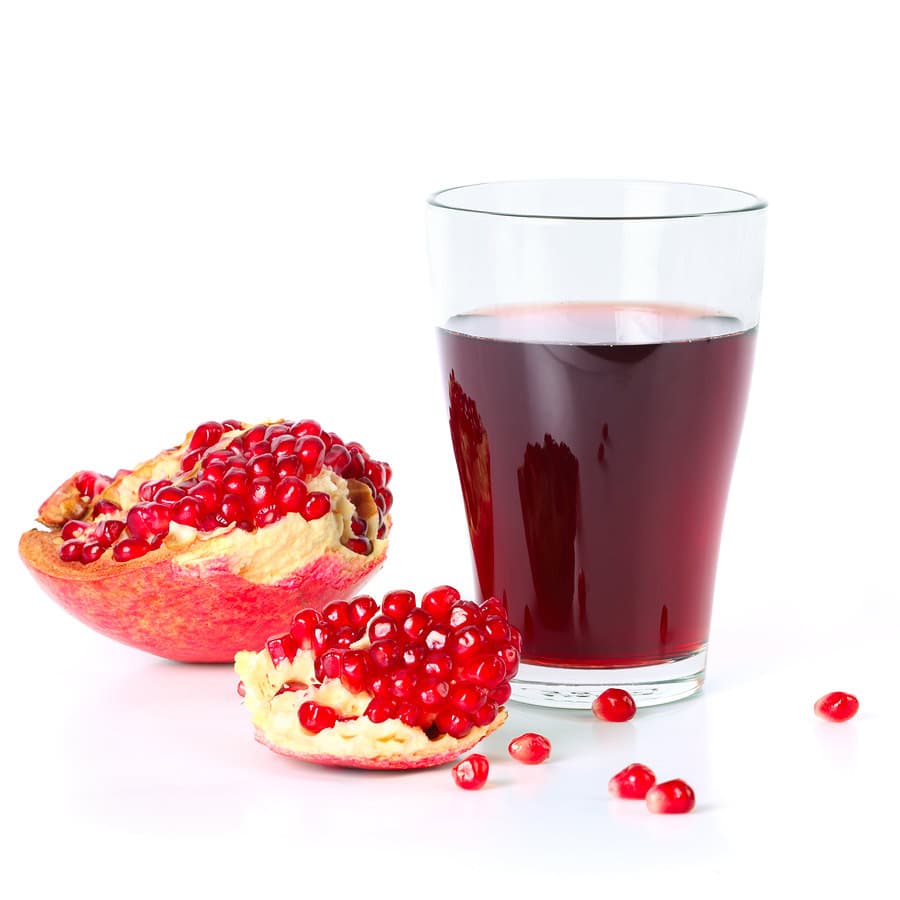 Chronic diarrhea is debilitating. Even if there is no serious medical condition causing liquidity, this condition can interfere with both work and leisure activity. In fact, people often tell us they can't leave home if they don't know when they will need to run to the restroom. Is there a good remedy for chronic diarrhea? Several readers say that pomegranate juice works.
Combating Chronic Diarrhea with Pomegranate Juice:
Q. Some of your readers have asked about chronic diarrhea. One of the best things to take is pomegranate juice, which can be found in grocery stores. You can actually get constipated if you drink too much (as I found out!)
A. Although pomegranates are mentioned in Greek myths and the Bible, researchers have only recently begun rediscovering their healing power. Studies suggest that this ancient fruit may help reduce the risk of blood clots and keep cholesterol from doing damage to arteries.
Gastrointestinal Effects of Pomegranate Juice:
Pomegranate has traditionally been used to treat diarrhea and dysentery. Tunisian scientists decided to test its effects in rats (Souli et al, Journal of Medicinal Food, Sep. 2015). They gave the rats castor oil to induce diarrhea and also measured gastrointestinal transit time. Pomegranate extracts and juice slowed transit time and mitigated diarrhea.
A review of research found a dramatic increase of interest in pomegranate's medicinal properties (Ismail, Sestilli & Akhtar, Journal of Ethnopharmacology, Sep. 28, 2012). The authors conclude that pomegranate is "useful for treating a wide range of human disorders and maladies." They note further that pomegranate juice is safe. We don't know whether the effects of pomegranate juice in calming chronic diarrhea are related to its ability to slow or stop bacterial growth (Voravuthikunchai & Limsuwan, Journal of Food Protection, Oct. 2006).
Is Pomegranate Juice Constipating?
We'll take your word on the warning not to overdo with pomegranate juice. After all, it seems only logical that a product to ease diarrhea might cause constipation. Some people who have used coconut for chronic diarrhea have found that it too can be constipating if they consume too much.
Pomegranate Juice Against Chronic Diarrhea Is a Lifesaver:
Q. Your information about pomegranate juice for chronic diarrhea has been a lifesaver for me! I drink half a cup every morning with increasingly beneficial results. Are there any side effects that should concern me? Or any adverse reactions with medications or foods?
A.  When we first heard from readers about using pomegranate juice for chronic diarrhea, scientists had done very little research on the topic. Since then, many more investigators have looked into its "anti-inflammatory, antibacterial, antidiarrheal, immune modulatory, antitumor, wound healing and antifungal" effects (Recent Patents on Inflammation & Allergy Drug Discovery, 2018). Researchers in Harbin, China, have found that an extract of pomegranate peel is especially effective in easing diarrhea (Neurogastroenterology and Motility, July 2018). Keep in mind that consuming too much might cause constipation.
Does Pomegranate Juice Interact with Medications?
We have not found mention of other side effects. The question of interactions is trickier. In theory, pomegranate juice affects the same intestinal enzyme (CYP3A4) as grapefruit juice. However, studies seem to indicate that any interactions are too mild to be clinically important (European Journal of Drug Metabolism and Pharmacokinetics, June 2017).
Other potential benefits of pomegranate juice include managing blood pressure, maintaining cognitive function and reducing inflammation. You can learn more about nondrug approaches to manage diarrhea in our eGuide to Overcoming Digestive Disorders.