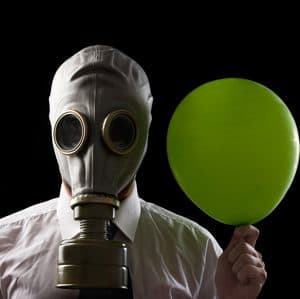 This is the time of year that people often experience a variety of digestive disasters. You never quite know what surprise awaits you after a potluck dinner or a party with friends or family. We are constantly being told we have to eat more complex carbohydrates for good health. That means foods like beans, lentils, chickpeas, barley, quinoa, split peas, soy beans, radishes and broccoli. We don't know about you, but we often experience gas after such healthy foods. Are there any home remedies for flatulence that really work? This reader wants to know. He learned the hard way that gas was a consequence of a seemingly tasty treat.
Q. We visited my wife's family last Christmas and I was done in by the fruitcake. I have never experienced such gas in my life. It was all I could do to keep from farting in the presence of my in-laws. These are very proper people and such a lapse would have been regarded with a great deal of disdain.
We are visiting again and needless to say I am NOT eating the fruitcake. Nevertheless, I am in fear that there could be something else just waiting to do me in. These people are into some pretty exotic foods so it is not unusual to see Jerusalem artichokes, candied quince and celeriac and parsnips served.
Since I cannot refuse to eat this crazy stuff I need ways to protect myself from flatulence. Please help!
A. We sense your discomfort. There is nothing worse than discovering that you are bloated and gassy and cannot let the unpleasant pressure escape.
Old-Fashioned Bitters:
There are a number of home remedies for flatulence, so you are not entirely without resources. We would start with bitters. If your in-laws have alcoholic beverages in the house they might also have some Angostura bitters (to make Old-Fashioneds, Manhattans or Rob Roys, for example) in the liquor cabinet. Try taking one to four teaspoons in selzter water after a meal. The video at the top of the page demonstrates the technique.
When people hear the word bitters they doubtless think yuck! Not true. Here is one visitor to this website with a different perspective!
Maris in Wisconsin says this about bitters:
"Despite the word 'bitters' the taste is quite nice–I find it very pleasant to simply add 1/2 to 1 teaspoon to a glass of water any time of day. Sometimes I add it to my water bottle to take to the gym.

"The Swedish Bitters bottle suggests: "Adults and children over 15 yrs of age take 1-2 teaspoons daily. For an exciting alternative way to take Swedish Bitters, add to a cup of herbal tea, like Chamomile or Peppermint or to a glass of your favorite juice." Bitters are not taken straight but mixed into something."
Fennel Tea:
Another traditional home remedy for flatulence is fennel tea. If there is some fennel in the spice rack, crush a teaspoon of seeds with a spoon and then pour hot water over the seeds and let them steep for five minutes. Sip once the tea has cooled.
Would you like to see how these home remedies for flatulence work? Check out the video at the top of this page to provide more details. Just click on the arrow.
Jim says fennel tea made a huge difference in his gas output!
"I tried sitting on a cushion containing activated charcoal. It worked so that I didn't stink up the place, but I still had a serious problem.

"I am a gas factory. I read that a teaspoon of fennel seeds might help. You can find fennel seeds in the spice rack at the grocery store. I tried it and reduced my production of gas by about 95 percent.

"I also heard somewhere that if you used regular black pepper on your food it might help too. I never much cared for pepper, but after reading about its potential benefits I tried putting some on my eggs and potatoes at breakfast (along with fennel tea). I am no longer a methane factory. My gas production has dropped dramatically."
Other Home Remedies for Flatulence?
Many cultures have their own antidotes for excessive gas. In Mexico, cooks may put epazote (Dysphania ambrosioides) in with beans while they are cooking. Yerba buena (Mentha citrata) is another popular addition.
Chefs in India are fond of asafoetida (also known as hing). This is the resin from a plant called Ferula asafoetida.
You will also learn more about The People's Pharmacy Favorite Food #11: Fennel Seed on page 96 of our book, The People's Pharmacy Quick & Handy Home Remedies, from National Geographic. Here is a link.
You can learn a LOT more about fennel and other medicinal herbs in our book, Spice Up Your Health: How Everyday Kitchen Herbs & Spices Can Lengthen & Strengthen Your Life.
Share your own home remedies for flatulence below in the comment section.
Revised 1/24/19