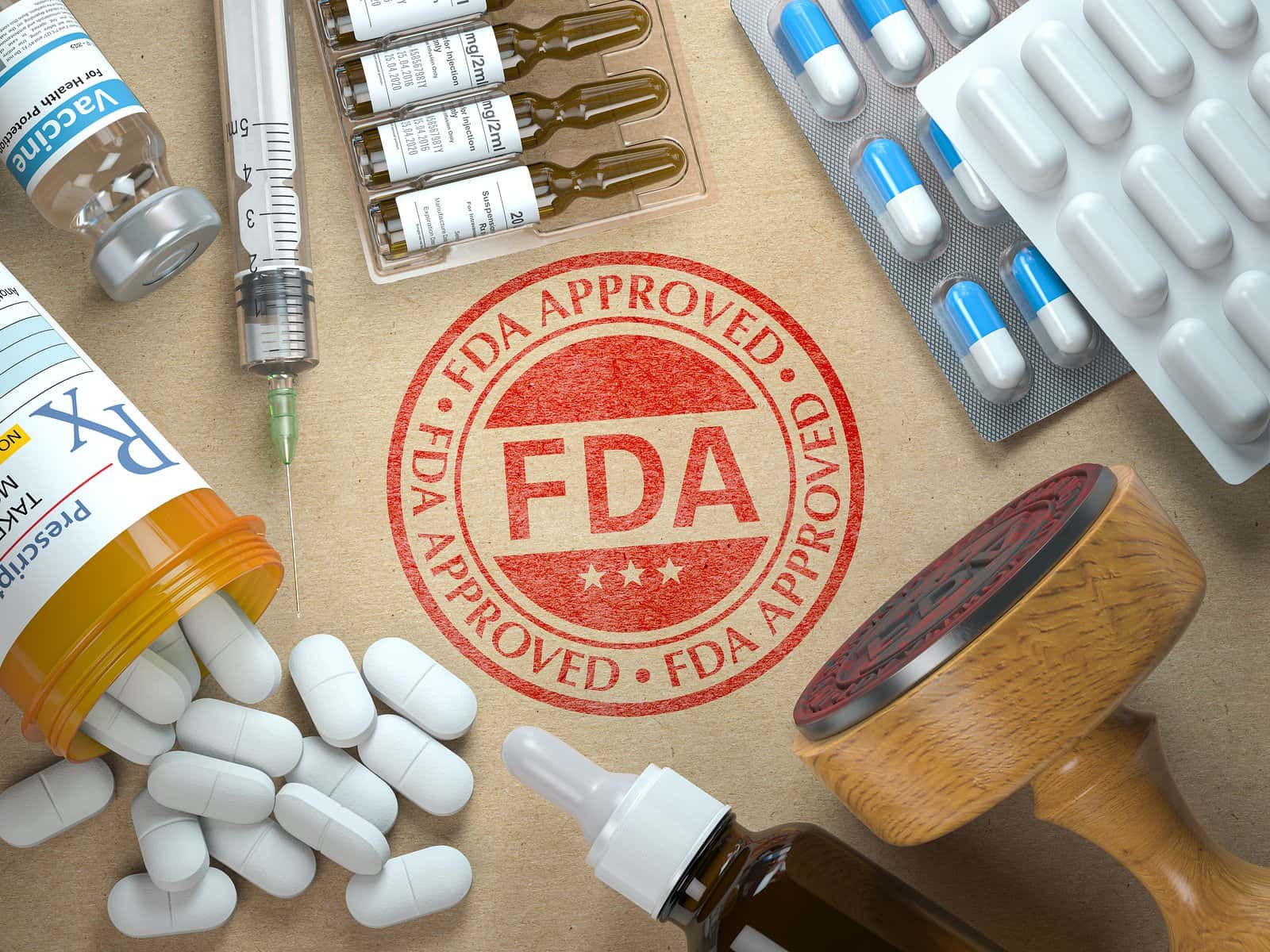 Cancer is one of our scariest diseases. Just ask anyone who has received a diagnosis. Everything stops. That's because it is the second leading cause of death in the U.S., killing over 600,000 people in 2022. And that's despite improvements in both diagnosis and treatment. According to the National Cancer Institute, nearly 2 million people were diagnosed with cancer in the United States last year. Most people would prefer to avoid cancer causing chemicals. That's why the FDA's position on drugs & cancer is so puzzling.
Prevention Is Always Your Best Medicine!
Immunotherapy has made amazing strides in our war against cancer. But these new medications are incredibly expensive. In 2022, sales of drugs like Revlimid, Opdivo, Imbruvica, Keytruda and Ibrance totaled $47 billion, according to the industry publication Fierce Pharma. The average cost of CAR-T therapy can exceed $700,000 per patient. Even a small deductible could put such treatment out of reach for many cancer patients.
Treating cancer is challenging. Immunotherapy is both pricey and dangerous. Side effects can be devastating. As a result, we think cancer prevention is a good investment.
It is not surprising that many Americans do everything in their power to avoid exposure to toxins that might increase their chances of getting cancer. Tens of millions of people have quit smoking. Others buy organic food to reduce exposure to herbicides and pesticides.
Drugs & Cancer: Are There Carcinogens in Your Medicine?
Despite such proactive steps, there may be cancer-causing chemicals in one of the least suspected places–medications. Few people realize that many of the medicines they swallow every day may contain compounds that are under a cancer cloud.
Most people want to know when they are being exposed to carcinogens. They would prefer to avoid chemicals that might lead to cancer, if at all possible.
The Food and Drug Administration is supposed to protect consumers from this kind of hazard. In some cases, however, it has failed. A number of common prescription medications and over-the-counter products have been shown to contain unexpected levels of carcinogens such as nitrosamines and benzene.
The Most Recent Concern About Drugs & Cancer:
It all started in July of 2018. That's when the European Medicines Agency raised alarms about the blood pressure medicine valsartan. A Chinese manufacturer had produced pills contaminated with NDMA (N-nitrosodimethylamine). This compound is classified as a nitrosamine. We wrote about this disaster in a People's Pharmacy Health Alert.
Nitrosamines are considered significant carcinogens. Some pharmaceutical manufacturing processes produce nitrosamines inadvertently. These are not the types of compounds you want in the pills you take at breakfast.
What Medications Have Been Recalled?
Thousands or possibly millions of valsartan pills were recalled as a result of the contamination. (The FDA never reveals how many tablets are actually removed from the market). Since that time, many other medicines have also been found to contain unwanted nitrosamines. They include irbesartan, losartan, metformin, nizatidine, quinapril (Accupril), ranitidine (Zantac), rifampin, rifapentine and varenicline (Chantix).
Not all of these pills are for lowering blood pressure. Ranitidine, for example, is a heartburn medicine. Metformin is prescribed to treat type 2 diabetes, and varenicline is a pill to help people stop smoking. How disturbing that a medication intended to help people avoid carcinogens in cigarette smoke may have delivered nitrosamines.
In theory, all the above drugs that were contaminated with carcinogens have been recalled. The medications on drugstore shelves are supposed to be nitrosamine free. We certainly hope that is the case. Is the FDA testing, testing, testing? In theory it is, but the agency missed the original problem. It was the European Medicines Agency that first sounded the alarm.
Don't Worry About Drugs & Cancer:
When a drug company announces a recall because of nitrosamine contamination, it's not uncommon to read that we should not worry about such chemicals. After all, we could find related compounds in water and foods such as cured and grilled meats.
The manufacturer frequently issues a disclaimer that it knows of no reports of illness related to the contamination. What the companies don't say is that cancer takes many years, if not decades, to develop and be detected. Identifying the exposure that led to any individual tumor is challenging.
Individuals can avoid cured meats, but they have no way of knowing whether their pills are contaminated with nitrosamines. That's why we were pleased to discover that the FDA has made identifying and quantifying nitrosamines in generic medications a top priority for the coming year. The agency is also attempting to evaluate strategies for mitigating the risk of such impurities.
What About Benzene in OTC Products?
We hope that the agency will also focus on benzene, another worrisome carcinogen that has led to a number of recalls. The most recent is Banana Boat's Hair & Scalp Spray sunscreen. The benzene was unintended and probably related to the propellant.
Other products that have been recalled due to benzene contamination include spray antiperspirants, dry shampoo and conditioners, hand sanitizers and some aerosol sunscreens. The FDA has been slow to uncover these problems. An independent testing lab, Valisure, has been a leading investigator into such contamination.
You can read more about benzene in sunscreens at this link. Are you breathing benzene when you apply a deodorant or antiperspirant? Some major brands were involved in the recall. You can read about the incredible mess at this link.
Since consumers can't test their own products or medicines, they have to rely upon regulators to protect them. Has the FDA let us down?
The FDA, Drugs & Cancer:
The FDA often requires pharmaceutical companies to test their compounds for carcinogenicity in animal models. Not infrequently, medications come back positive for an elevated risk of tumors. That rarely disqualifies them from the drugstore.
HRT Risks:
Hormone replacement therapy (HRT) is a classic example. Studies have linked estrogen plus progestin with breast cancer (Journal of the National Cancer Institute, online, March 29, 2013). The FDA even has a black box warning about this risk. The following is from the official prescribing information found with the combination of estrogen and progestin found in Prempro:
Breast Cancer

"The WHI [Women's Health Initiative] estrogen plus progestin substudy also demonstrated an increased risk of invasive breast cancer.

"In the absence of comparable data, these risks should be assumed to be similar for other doses of CE [conjugated estrogens] and MPA [medroxyprogesterone acetate] and other combinations and dosage forms of estrogens and progestins."
Estrogen-Alone Therapy
Endometrial Cancer

"There is an increased risk of endometrial cancer in a woman with a uterus who uses unopposed estrogens. Adding a progestin to estrogen therapy has been shown to reduce the risk of endometrial hyperplasia, which may be a precursor to endometrial cancer."
Even Premarin Vaginal Cream comes with cancer warnings:
"There is an increased risk of endometrial cancer in a woman with a uterus who uses unopposed estrogens."
Diabetes Medications Raise Questions About Drugs & Cancer:
Most of the time the FDA doesn't seem to know what to do about cancer concerns. Regulators in France and Germany banned the popular diabetes drug Actos (pioglitazone) because of research suggesting it could increase the risk of bladder cancer.
The official U.S. prescribing information describes reports of bladder tumors in rat studies and bladder cancer in humans, but leaves patients and doctors confused about whether the risk is worth worrying about.
Here is what the official prescribing information states:
"Tumors were observed in the urinary bladder of male rats in the two-year carcinogenicity study.

"Findings regarding the risk of bladder cancer in patients exposed to ACTOS vary among observational studies; some did not find an increased risk of bladder cancer associated with ACTOS, while others did.

"Bladder cancer: May increase the risk of bladder cancer. Do not use in patients with active bladder cancer. Use caution when using in patients with a prior history of bladder cancer."
What are we to make of such a warning? Physicians and patients are left wondering whether the benefits outweigh the risk.
Studies have linked other diabetes drugs (Byetta, Januvia, Onglyza and Victoza) to pancreatitis and pre-cancerous cellular changes in the pancreas. What are we to make of these cellular changes? There is nothing in the official prescribing information about cancer, so it appears the FDA has given these drugs an all-clear on cancer. You can read more about that at this link.
The Hottest Diabetes Drugs & Cancer:
Perhaps you have read about semaglutide (Ozempic, Rybelsus, Wegovy). This is a GLP-1 agonist. You can read more about these drugs for both type 2 diabetes and weight loss at this link. They all come with a warning about thyroid cancer.
There are many other GLP-1 (glucagon-like peptide 1) agonists on the market. They include dulaglutide (Trulicity), exenatide (Bydureon), liraglutide (Victoza, Saxenda) and tirzepatide (Mounjaro).
"In the current study we found increased risk of all thyroid cancer and medullary thyroid cancer with use of GLP-1 RA [receptor agonists], in particular after 1-3 years of treatment."
Disagreements Within the Agency About Drugs & Cancer:
Sometimes FDA staffers fight amongst themselves about cancer risks. Thomas Marciniak, MD, has been a patient safety expert within the FDA. He raised a red flag about a potential cancer risk linked to popular blood pressure medications called ARBs (angiotensin receptor blockers). This includes medications such as Benicar (olmesartan), Cozaar (losartan) and Diovan (valsartan).
According to a May 30, 2013, Wall Street Journal  report, Dr. Marciniak sent a message to high-ranking FDA officials stating:
"The FDA needs to inform patients and physicians about the ARB lung-cancer risks. The FDA must act now."
A 2011 analysis by the agency reported no increase in cancer.
Dr. Marciniak's boss told the Journal,
"We have no reason to tell the public anything new."
If the FDA cannot agree about drugs & cancer, it is hardly any wonder that physicians and patients get confused. Even when the agency requires cancer warnings, most people don't know what to make of these cautions.
Is There a Problem with Drugs & Cancer?
The popular heartburn medicine omeprazole (Prilosec) carries a notice about abnormal cell growth and stomach tumors (carcinoids) in rats. Does that pose a problem for people?
Dozens of other drugs carry some sort of cancer warning. They include skin creams for eczema (Elidel and Protopic) and powerful bio-tech drugs for rheumatoid arthritis (Cimzia, Enbrel, Humira and Remicade).
When the FDA requires a cancer warning in the prescribing information, it leaves everyone in a quandary. If the agency perceives a real hazard, shouldn't it restrict such drugs? If the danger is trivial, perhaps the regulators should state that the risks are not relevant to people. Consequently, patients wouldn't worry needlessly.
What Do You Think?
We would like to read your thoughts in the comment section below. Are you one of those folks who say "everything causes cancer, so why worry?" Do you try to avoid carcinogens in your food? Do you ever buy organic for that reason?
How do you feel about carcinogens like nitrosamines in medications or benzene in OTC products like sunscreens, antiperspirants or deodorants? Please share your thoughts in the comment section.