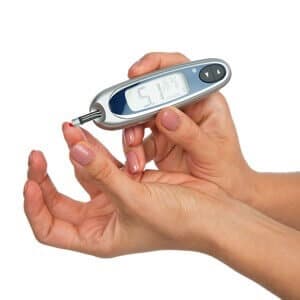 Diabetes testing
Q. My wife is taking Januvia to control her blood sugar. Without Januvia her sugar level is 130 or more. With Januvia it is in the range of 110, which is close to normal.
I heard an interview on the radio that three medications to reduce blood sugar levels may have negative side effects, including cancer of the pancreas.
Now I am wondering what is worse, pancreatic cancer or the effect of excessive sugar level in the blood.
Our "medicine man" told my wife not to worry about side effects with Januvia. I have my doubts now and would welcome your thoughts.
A. The story is quite complicated. Januvia (sitagliptin) belongs to a class of diabetes drugs called incretin mimetics. Incretin is a natural hormone produced by the body. It helps stimulate the pancreas to release insulin after a meal which leads to lower blood sugar levels.
This category of medications mimics incretin. They include DPP-4 (dipeptidyl peptidase 4) inhibitors and GLP-1 agonists. That's short hand for glucagon-like peptide-1 receptor agonists. Sorry for the hard-to-pronounce alphabet soup. But wait, it gets worse! The generic names for such drugs are also difficult to pronounce:
Alogliptin (Nesina, Oseni)
Exenatide (Byetta)
Linagliptin (Tradjenta)
Liraglutide (Victoza)
Saxagliptin (Onglyza)
Sitagliptin (Januvia, Janumet)
Vildagliptin (Galvus)
They have been extremely popular with diabetes doctors because they generally produce good numbers. That is to say they control blood glucose levels quite well and are often considered "well tolerated." In other words, the medical community considers them as having few side effects.
What About the Pancreas?
Remember that these incretin mimetics work by stimulating the pancreas to make more insulin. A study published in the journal JAMA Internal Medicine (April 8, 2013) reported that Januvia and Byetta were "associated with increased odds of hospitalization for acute pancreatitis." That means inflammation of the pancreas, a painful and potentially life-threatening condition.
On March 14, 2013 the FDA issued a safety communication saying that the agency:
"is evaluating unpublished new findings by a group of academic researchers that suggest an increased risk of pancreatitis, or inflammation of the pancreas, and pre-cancerous cellular changes called pancreatic duct metaplasia in patients with type 2 diabetes treated with a class of drugs called incretin mimetics."
Not surprisingly, this announcement stirred up a great deal of controversy. Drugs like Januvia, Byetta and Onglyza had become incredibly popular and both physicians and patients because concerned about pancreatic damage.
FDA Sends Out All Clear Message
A year later the FDA announced that there was no substantial evidence that the incretin mimetic drugs caused pancreatiitis or pancreatic cancer. An article in the New England Journal of Medicine summarized the FDA and the EMA (European Medicines Agency) position:
"Thus, the FDA and the EMA have explored multiple streams of data pertaining to a pancreatic safety signal associated with incretin-based drugs. Both agencies agree that assertions concerning a causal association between incretin-based drugs and pancreatitis or pancreatic cancer, as expressed recently in the scientific literature and in the media, are inconsistent with the current data. The FDA and the EMA have not reached a final conclusion at this time regarding such a causal relationship."
The Straight and Skinny on Januvia
As far as we can tell there is no final word yet on pancreatitis and pancreatic cancer with regard to Januvia or any of the other incretin mimetics. The FDA has backed off its alert, but another organization, the Institute for Safe Medication Practices (ISMP), puts out a Quarter Watch that monitors FDA MedWatch Reports. There are case reports the FDA collects with regard to adverse drug reactions. Here is what the ISMP Quarter Watch says about incretin mimetics:
"We identified 1,723 serious adverse drug event reports for the five GLP-1 drugs in the 12-month study period. That total included 831 reported cases of pancreatitis, 105 cases of pancreatic cancer, 32 cases of thyroid cancer, and 101 cases indicating a hypersensitivity reaction. Exenatide, with 612, reports accounted for the most cases while saxagliptin, with 100 cases, the fewest…

"We observed a marked signal for reported pancreatitis in all five GLP-1 agents compared to cases reported for the other diabetes drug controls…

"These results add additional scientific weight to the association of all five GLP-1 agents with reports of pancreatitis. However, the marked association in adverse event data does not indicate how frequently this adverse event might occur. While available studies suggest that severe cases of pancreatitis are relatively rare over the short term, they do not address the incidence of cumulative or subclinical injury suggested in human and animal studies of pancreatic tissue.

"Considered as a group, these data provide a signal for pancreatic cancer substantial enough to warrant further investigation. As we have previously reported, links between drug treatments and increased cancer risk are difficult to measure in adverse event data. A relationship, however, is biologically plausible."
What are we to make of all this confusion? Sadly, there is no final answer. Although the FDA says relax, we continue to be vigilant and look for more data. In the meantime, here is information about Januvia from the official prescribing information.
Januvia (sitagliptin) Side Effects
Upper respiratory tract infections, nasal congestion, runny nose
Headache
Digestive distress, stomach pain, diarrhea
Joint pain, arthritis
Allergic reactions, rash, itching, swelling, anaphylaxis
Serious skin reactions (require immediate medical attention)
Pancreatitis
Liver enzyme elevations
Kidney damage
We welcome reports from visitors to this website below in the comment section so we can share case reports with the FDA and ISMP. Have you experienced Januvia side effects or has this drug been really good at controlling your blood sugar without adverse reactions? Please let us know and please vote on this article at the top of this page.