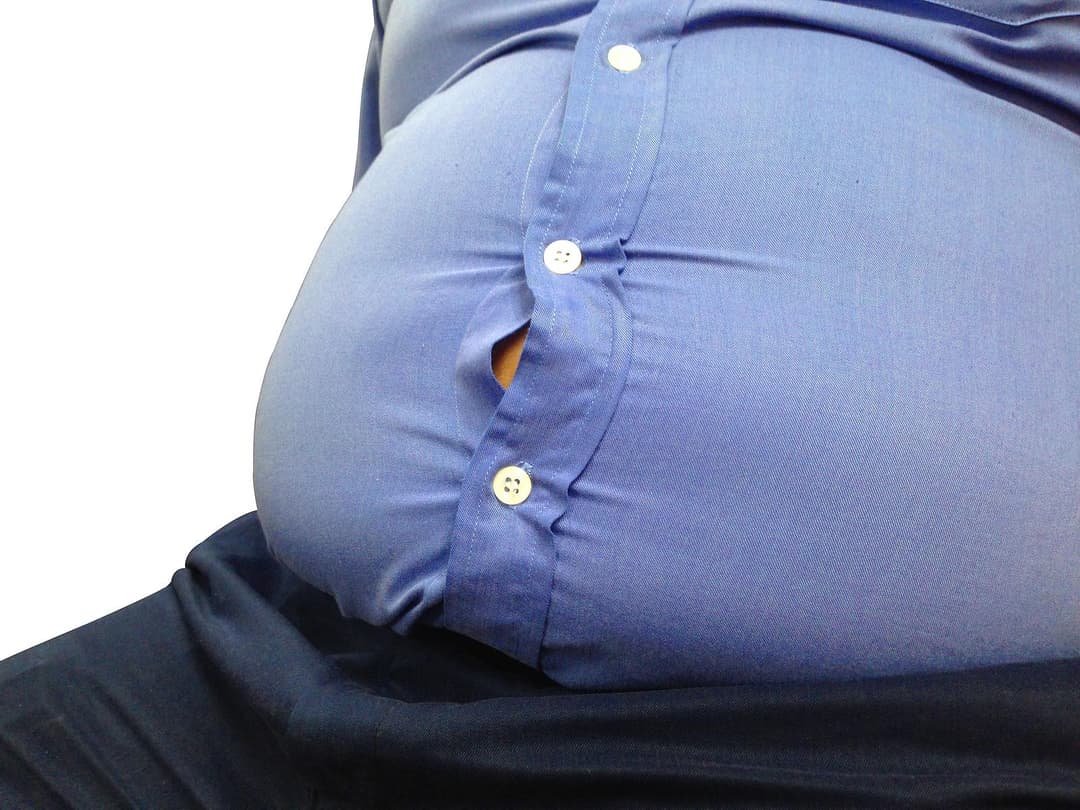 In case you haven't been watching TikTok videos or paying attention to the latest Hollywood weight loss craze, I am going to provide the straight and skinny on semaglutide. This injectable diabetes drug is found in both Ozempic and Wegovy. Semaglutide mimics a natural hormone called GLP-1 (glucagon-like peptide 1) that helps the body regulate blood sugar and appetite. Elon Musk, among others, has been using Wegovy for fast weight loss. How safe and effective are these drugs?
Has the FDA Approved Wegovy For Weight Loss?
In a word, Yes! But there are some important caveats.
"Today, the U.S. Food and Drug Administration approved Wegovy (semaglutide) injection (2.4 mg once weekly) for chronic weight management in adults with obesity or overweight with at least one weight-related condition (such as high blood pressure, type 2 diabetes, or high cholesterol), for use in addition to a reduced calorie diet and increased physical activity. This under-the-skin injection is the first approved drug for chronic weight management in adults with general obesity or overweight since 2014."
The FDA explains how semaglutide works:
"Wegovy works by mimicking a hormone called glucagon-like peptide-1 (GLP-1) that targets areas of the brain that regulate appetite and food intake. The medication dose must be increased gradually over 16 to 20 weeks to 2.4 mg once weekly to reduce gastrointestinal side effects."
How Effective Is Wegovy for Fast Weight Loss?
First, let's be clear that we are not recommending this drug for weight loss: fast, slow or in between! It was FDA approved only for people who have a very serious weight problem. Ozempic also contains semaglutide but has not received FDA approval for weight loss. It is approved to help control type 2 diabetes.
There were four clinical trials that tested Wegovy. According to the agency, 2,600 patients received the drug for more than a year and 1,500 patients took placebos. The average body weight was 231 pounds. These were obese patients!
The FDA states:
"The drug is indicated for chronic weight management in patients with a body mass index (BMI) of 27 kg/m2 or greater who have at least one weight-related ailment or in patients with a BMI of 30 kg/m2 or greater."
The FDA adds that over the 68-week trials:
"Individuals who received Wegovy lost an average of 12.4% of their initial body weight compared to individuals who received placebo."
In another clinical trial involving obese patients (BMI was 36 kg/m2) with type 2 diabetes:
"…individuals who received Wegovy lost 6.2% of their initial body weight compared to those who received placebo."
What About Semaglutide Side Effects?
Thyroid Cancer:
Let's start with the black box warning. This is the highest alert the FDA puts out for any drug it approves. It represents a serious safety concern.
In the case of Ozempic and Wegovy the boxed warning states:
"In rodents, semaglutide causes dose-dependent and treatment-duration-dependent thyroid C-cell tumors at clinically relevant exposures.

"Wegovy [or Ozempic] is contraindicated in patients with a personal or family history of MTC [medullary thyroid carcinoma] or in patients with Multiple Endocrine Neoplasia syndrome type 2 (MEN 2)."
Doctors are supposed to inform patients about symptoms of thyroid tumors. They include:
" a mass in the neck, dysphagia [difficulty swallowing], dyspnea [shortness of breath], persistent hoarseness."
Pancreatitis:
Thyroid cancer is not the only serious concern. Pancreatitis is a big deal! You can probably figure this out without a lot of help. It is inflammation of the pancreas. According to the official prescribing information, doctors should monitor for signs and symptoms of pancreatitis!
They include:
"persistent severe abdominal pain, sometimes radiating to the back and which may or may not be accompanied by vomiting."
We would go further and add nausea, tenderness when touching the belly area, bloating, fever, rapid heart rate, jaundice (yellow skin or eyes) or reduced blood pressure. Any of these symptoms require immediate medical attention and cessation of semaglutide.
Other Serious Side Effects:
Kidney injury has also been reported with semaglutide. Gallbladder disease is another complication. Some people can develop severe allergic reactions to the injections leading to swelling and anaphylaxis. This is a life-threatening reaction.
Common adverse reactions include nausea, vomiting, diarrhea, abdominal pain and constipation. Distinguishing between "normal" digestive complications and symptoms brought on by pancreatitis might be challenging.
Other side effects of semaglutide include eye problems in patients with diabetes, headache, fatigue, indigestion, burping, flatulence and low blood sugar levels.
Fatigue:
One reader who was taking Ozempic for type 2 diabetes wanted to know about fatigue:
Q. What is it in Ozempic that makes you so exhausted?
A. Doctors prescribe semaglutide (Ozempic) to control blood glucose for people with type 2 diabetes. The most common side effects are stomachache, nausea, vomiting, diarrhea or constipation.
Some people also report feeling tired, though it is considered an uncommon complication. We do not have an explanation for this adverse reaction, though you should monitor your blood sugar levels to make sure they don't fall too low. If that were to happen, symptoms might include dizziness, shakiness, fatigue, headache and difficulty concentrating.
Ozempic and Wegovy for Fast Weight Loss:
We keep hearing through the grapevine that people are clamoring for Ozempic and Wegovy for fast weight loss. In fact the demand has been so great that the FDA has reported shortages of semaglutide injectable pens.
An article in the Wall Street Journal titled "How a Diabetes Drug Became the Talk of Hollywood, Tech and the Hamptons" (Oct. 12, 2022) reports that:
"'This is the Hollywood drug,' said Patti Stanger, star and executive producer of the reality show 'The Millionaire Matchmaker' who has also tweeted about Ozempic, in an interview.

"'It's nationwide,' Ms. Stanger said. 'I have friends in Miami, I have friends in New York who are doing it.'"
We think this is a bad idea! There are too many serious side effects for casual use. And remember, Ozempic is not approved for weight loss. Only Wegovy is. At that, it is only for serious obesity.
The Cost of Wegovy for Fast Weight Loss:
People who think that they should try Wegovy for fast weight loss will be shocked by the price. Remember, this is a self-injected (subcutaneously) shot in the abdomen, thigh, or upper arm. The recommended dose is once weekly. According to GoodRx, the retail price for a month's supply is nearly $1,600. Even with a coupon, it is still over $1,300.
If you are not obese you may have trouble getting an insurance company to pay for this drug. Even if you are severely overweight, it may take some arm twisting to get some insurance companies to pony up.
There is one final caveat. Once someone stops taking semaglutide for weight loss, the weight could come back. The Wall Street Journal article quotes Lisa Moskovitz, "a registered dietitian and CEO of NY Nutrition Group."
She says:
"When you stop taking it, you lose that feeling of fullness, that benefit of not being as hungry. And now your hunger signals and cues can become a lot stronger."
Oh yes, there is one more caveat: The FDA warns about:
"depression or suicidal behaviors or thoughts"
The Straight and Skinny on Wegovy for Fast Weight Loss:
Want to learn more about Wegovy for weight loss? Here is a link to a prior article on The People's Pharmacy website.  It provides some of the balance found in the scientific literature. You will also get some insight on gallbladder disease associated with similar diabetes drugs.
If you would like to watch an Ozempic TV commercial, we provide a link in this article. The light-hearted music and catchy jingle will absolutely grab your attention. Be sure to count the smiles during the warning phase of the commercial!
What Do You Think About Ozempic or Wegovy for Fast Weight Loss?
Please share your thoughts below in the comment section.