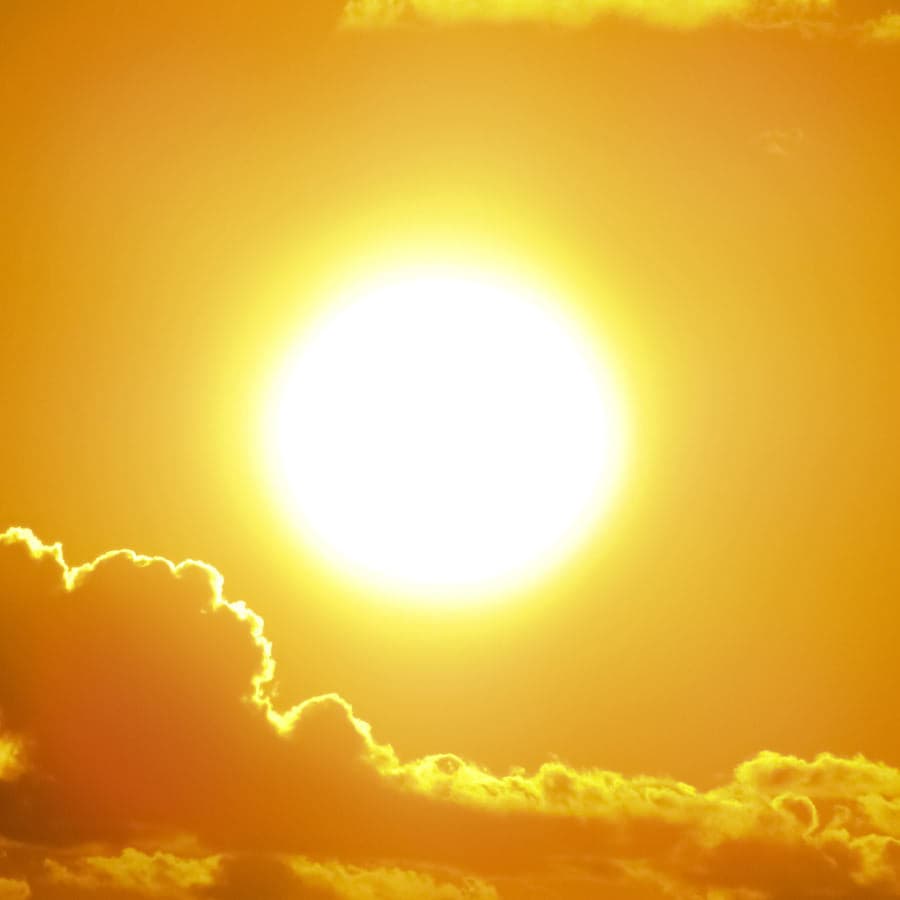 Cc0 from https://pixabay.com/en/sun-bright-yellow-sunset-sky-1953052/
Is there a way to ward off colds & flu? For decades, mothers and grandmothers in northern climates dosed children with cod liver oil during the winter. They had no scientific studies to support their belief that there was something in that foul-tasting oil that was good for people. Nevertheless, they were convinced that when the weather turned nasty it was time for cod liver oil. Despite protests, children were dosed regularly.
Cod Liver Oil Against Colds & Flu:
Now it seems they may have been right. A study published in BMJ Open shows that an ingredient in the old-fashioned cod liver oil, vitamin D3, helps prevent sniffles and coughs.
Modern medicine has very little to offer when it comes to preventing what doctors call respiratory tract infections (RTIs). People are advised to wash their hands in a feeble effort to prevent viruses from invading nose and lungs. But ask most physicians how to boost your immune system and you will likely to be told to get plenty of sleep, eat a well balanced diet and good luck. Reasonable advice, of course, but it's not well proven to prevent colds and probably not all that effective when everyone around you is sniffling and sneezing.
Vitamin D Against Colds & Flu:
The sunshine vitamin (Vitamin D) on the other hand, has now been demonstrated to be beneficial against RTIs in highly susceptible individuals. Swedish researchers recruited 140 patients who had immune deficiencies. All of the subjects experienced at least 42 days of respiratory tract infections during the previous year. They were given either 4,000 IUs of vitamin D3 (Vigantol made by Merck) daily or a look-alike placebo. They kept diaries of their symptoms and use of antibiotics was carefully charted. The study lasted for a full year.
The patients who were taking vitamin D3 daily were significantly lower on a respiratory tract infection score than those taking placebo. They were also much less likely to require antibiotics. The placebo group averaged 33 days on antibiotics compared to 16 days for the vitamin D3 group. They also had fewer ear infections, sinus infections and overall sick days. People on vitamin D were much less likely to develop infections due to Streptococcus aureus and the fungi Candida and Aspergillus.
The investigators summarized their findings this way:
"The main conclusion from this long-term RCT [randomized controlled trial] is that vitamin D3 supplementation reduces the total burden of respiratory tract infections… Thus, supplementation with vitamin D3 could provide a novel strategy to reduce antibiotic use among high consumers and indirectly prevent the emerging epidemic of bacterial resistance."
This is not the first time that a study has shown fewer upper respiratory tract infections with regular vitamin D3 administration.
"conducted a randomized, double-blind, placebo-controlled trial comparing vitamin D(3) supplements (1200 IU/d) with placebo in schoolchildren. The primary outcome was the incidence of influenza A, diagnosed with influenza antigen testing with a nasopharyngeal swab specimen."
They found that children getting vitamin D3 were about half as likely to come down with the flu compared to the kids taking placebos. Children susceptible to asthma were less likely to experience an attack if they were in the group getting vitamin D3 supplementation (American Journal of Clinical Nutrition, May, 2010).
Not All Studies Show Benefits from Vitamin D:
Not all studies have shown such benefit. New Zealand researchers recruited more than 300 healthy adults to get either vitamin D or placebo monthly. The first two doses were 200,000 international units each, and subsequent doses were 100,000 IU monthly for the rest of the 18-month study. This supplied more than five times the US RDA for vitamin D. There was no statistical difference in the number of colds & flu infections between the two groups. This study differs dramatically from the Swedish study, however. Instead of such huge doses on a monthly basis, the Swedes used a daily dose of 4,000 IU, which is more in line with the grandmothers of yore and their cod liver oil.
The nutrition establishment is still very cautious about vitamin D supplements. The current recommendation from the Institute of Medicine is 600 IU daily for everyone between the ages of 1 and 70 years old. We think that is woefully inadequate for the millions of people who are not able to expose wide areas of their skin to sunlight during the winter.
Do You Have Adequate Levels of Vitamin D?
Based on our review of the literature, we believe that many people have inadequate levels of this essential nutrient. A recent study revealed that older people with low vitamin D levels in their bloodstream [under 30 nanograms/ml] were 50 percent more likely to die from any cause. [Journal of Clinical Endocrinology and Metabolism, Nov, 2012]. For those confused about nanograms/ml, this is a measure of the active form of vitamin D (25-hydroxyvitamin D) circulating in their blood. When your doctor draws blood and sends it to a lab for analysis, she can tell you what your levels are. This will guide you and your doctor on how much vitamin D supplementation you will need.
Learn More:
To better understand this complicated topic and estimate how much vitamin D3 you may need, you may wish to consult our Guide to Vitamin D Deficiency. It will provide details about other conditions for which this nutrient can be helpful, beyond colds & flu. You can also read more about respiratory infections in our Guide to Colds, Coughs & the Flu.
If you would like to listen to our one-hour interview with two of the country's leading nutrition authorities debating the benefits and risks of vitamin D, you will want to download our one-hour mp3 or CD of show # 846. If you want a more enthusiastic review of vitamin D research, we recommend show # 749 with Dr. Bruce Hollis. And if you want the big picture on vitamins in general, we offer Show 876, "The Great Vitamin Debate."
We would also love to hear from you about your experiences with cod liver oil or vitamin D. Please comment below.