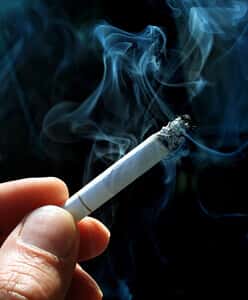 Children exposed to air pollution, including indoor air pollution, are more likely to develop asthma. New research suggests, however, that those with strong vitamin D blood levels may be partially protected.
Children with Asthma:
More than 8 percent of American youngsters suffer from asthma, which appears to involve an overreactive immune system. Inner city kids suffer disproportionately, especially when they are exposed to indoor air pollution.
What Is the Impact of Strong Vitamin D Levels?
Now research from Johns Hopkins School of Medicine found that Baltimore children with low blood levels of vitamin D were more likely to have asthma. Youngsters with higher blood levels of this vitamin appeared more resistant to the effects of indoor air pollutants such as smoke from cooking, candles or cigarettes (Bose et al, Journal of Allergy and Clinical Immunology: In Practice, Feb. 11, 2019). Notably, the effect was most pronounced among the heaviest children.
The investigators conclude that children's vitamin D status is important:
"Optimizing vitamin D status in children may help reduce asthma morbidity driven by indoor air pollution."
To make sure that children end up with strong vitamin D status, parents may need to make sure they get time to play outdoors. That is often more challenging in the inner city. Dietary sources of vitamin D may not always be sufficient. Cod liver oil or supplements might help.
Strong Vitamin D Status for Asthma:
A meta-analysis of seven clinical trials a few years ago found that there might be some justification for doctors to recommend vitamin D for asthma. Combining the trials provided data on 955 people randomly assigned to take vitamin D or a placebo, along with other medications for their asthma.
Most importantly, people who started the study deficient in vitamin D got great benefit from taking the vitamin. They were only half as likely to have a severe attack requiring emergency treatment. They were also 31 percent less likely to need corticosteroid treatment for frequent asthma attacks. That is a very important benefit as steroid medications come with some serious side effects.
The authors note:
"Our findings from analysing the study population as a whole are consistent with those of our recent aggregate data meta-analysis of RCTs of vitamin D for the management of asthma, which reported protective effects against asthma exacerbations treated with systemic corticosteroids of similar magnitude."
A Word of Caution:
Asthma patients should not stop taking their normal medications, but they should ask their doctors to check their vitamin D status. Any patients with 25-hydroxyvitamin D levels below 25 nanomoles/Liter might benefit from a supplement.
[The Lancet Respiratory Medicine, online Oct. 3, 2017]
The authors conclude:
"In conclusion, our IPD [individual participant data] meta-analysis confirms results from our previous aggregate data meta-analysis showing that vitamin D supplementation safely reduces the rate of asthma exacerbations overall…In view of the low cost of this intervention and the major economic burden associated with asthma exacerbations, vitamin D supplementation represents a potentially cost-effective strategy to reduce this important cause of morbidity and mortality."
Other Research on Strong Vitamin D Levels for the Lungs:
This is not the first time investigators have wondered about the benefits of strong vitamin D levels for asthma and other lung problems. A study published in BMJ (online, Feb. 15, 2017) concluded:
"Vitamin D supplementation was safe and it protected against acute respiratory tract infection overall. Patients who were very vitamin D deficient and those not receiving bolus doses experienced the most benefit."
These investigators analyzed data from 25 randomized controlled trials involving over 10,000 subjects. The authors seem comfortable recommending vitamin D supplementation for "a major new indication": "the prevention of acute respiratory tract infection."
There are also data suggesting that vitamin D3 supplementation can protect people with COPD (chronic obstructive pulmonary disease) from "exacerbations" or worsening of their condition. This is especially true if their 25-hydroxyvitamin D levels are lower than 50nmol/L (Lancet Respiratory Medicine, Feb. 2015).
The Cadillac of Assessments:
Finally, a Cochrane analysis of existing data (Cochrane Database of Systematic Reviews, Sep. 5, 2016) concluded:
"Meta-analysis of a modest number of trials in people with predominantly mild to moderate asthma suggests that vitamin D is likely to reduce both the risk of severe asthma exacerbation and healthcare use."
People's Pharmacy Perspective:
People with low levels of vitamin D may be especially prone to upper respiratory tract infections and worsening asthma and COPD attacks. In summary, daily supplements to ensure strong vitamin D levels make sense. We think that is especially true for people who are deficient in this crucial nutrient.
You may find two publications of additional interest:
and