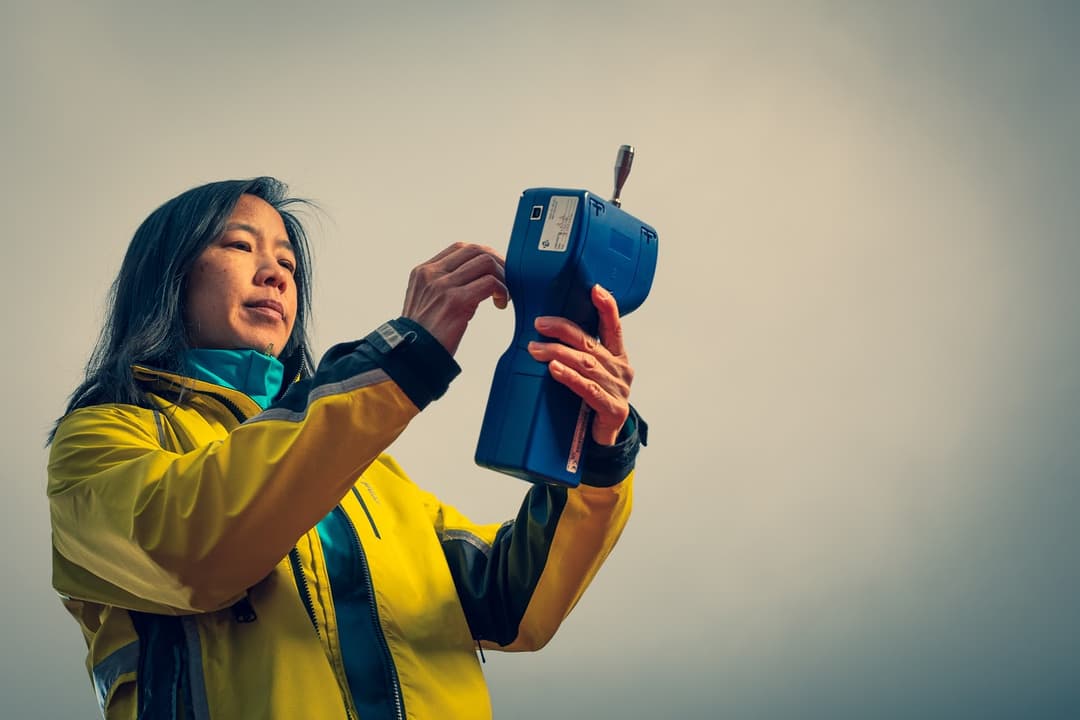 After more than two and a half years have we learned anything about how an airborne virus like SARS-CoV-2 is transmitted? Judging from the way people have been acting lately and the way public health authorities have been responding to the latest COVID-19 surges, the answer is not much! An article in JAMA (June 7, 2022) suggests that we should be improving both public and private indoor air quality to reduce COVID-19 transmission and "improve school, workplace, and consumer health and safety." Why aren't we?
How Do People Catch COVID-19?
A lot of people are catching COVID these days. That includes those who 1) caught it before and thought they were protected by their immune system, 2) people who were vaccinated because the virus has mutated and 3) people who were boosted because the virus has mutated.
As far as we can tell, there are only a few ways to avoid catching the new variants: stay isolated or wear a highly effective N95 mask. We know that most people are fed up with both strategies. People have thrown away their masks and are now shopping and visiting friends and family as if there were no longer any risk of catching COVID-19. We get it. Everyone is tired of thinking about COVID.
What's Happening With COVID?
As much as we would like to be done with COVID-19, it's not done with us. In March, 2022 new cases were down to about 30,000 per day. Now we are back up to over 100,000 cases per day.
I suspect that is a huge underestimate. Most people are not going in for PCR tests that might get recorded in a database somewhere. Instead, they are doing at home testing and not reporting the results of positive tests to anyone or any agency. Hospitalizations are up and more than 300 people are still dying every day from COVID.
How to Combat this Airborne Virus!
OK, I know you are tired of reading these dreary stats. I know that you want to get on with life. That's why you should absolutely listen to this podcast. It was recorded back on September 19, 2020.
The information is more relevant today than it was back then! And there are valuable tips for how you can begin protecting yourself and those you love with better air quality. If only public health authorities and other responsible parties would listen and pay attention we could make some progress against COVID-19.
The article in JAMA (June 7, 2022) is titled:
"Reducing SARS-CoV-2 in Shared Indoor Air"
The authors point out that we catch COVID by breathing in airborne virus particles of SARS-CoV-2. They state that:
"The chances of transmission increase the longer an uninfected person stays in an enclosed space with an infected person. Infection can occur not only through short-range transmission of exhaled respiratory particles from an infectious person resulting in mucous membrane deposition or inhalation of exhaled respiratory particles by an uninfected person. Infection also can occur through long-range transmission from inhalation of infectious respiratory particles that remain suspended in air for longer periods (potentially after the infectious person is no longer present) and across longer distances (greater than a few meters)."
There is no perfect way to avoid breathing in invisible airborne virus particles. Masks help, but most people are not interested any more. So, what's left? The authors give us the answer!
"Methods to reduce the concentration of SARS-CoV-2 particles in indoor air include ventilation, filtration, and disinfection. Much remains to be learned about benefits of specific interventions and combinations under different circumstances. However, observational studies and modeling suggest substantial effectiveness for these strategies used alone, combined, and with other approaches."
Did you get that? There are three suggestions:
Ventilation
Filtration
Disinfection
According to the authors of the JAMA article, schools that improved ventilation and filtration cut the incidence of COVID-19 almost in half. When schools and other organization upgrade heating and air conditioning systems to improve air quality, they reduce the risk for COVID-19 and other infections for everyone who uses the building. People with asthma also benefit.
What We know about the transmission of COVID-19:
Back in July, 2020 more than 200 scientists sent a letter to the World Health Organization urging it to consider the strong evidence that the SARS-CoV-2 virus that causes COVID-19 can be transmitted through tiny aerosol particles as well as through larger droplets. (Clinical Infectious Diseases, July 6, 2020).
Both of our guest experts on this podcast signed that important letter about airborne virus transmission. What is the difference between the different types of virus-carrying particles and why does it matter?
How Do Viruses Get into the Air?
COVID-19 is not the first infection to be spread through indoor air. Unless a building has excellent ventilation with plenty of fresh air, there is a strong chance that an infected person can emit viruses that will persist for hours. Studies such as the one of a restaurant in Guangzhou suggest that airborne transmission is an important factor in the spread of this disease. Why was the WHO so slow to recognize this?
Understanding Particle Sizes:
When people breathe, talk, sing, cough or sneeze, they produce moisture droplets of various sizes. (To visualize this, think of seeing your breath on a cold morning.) Normally, we don't pay much attention to this phenomenon, but when the individual has a virus, all of that breath could carry infectious bits. If someone else breathes them in, that person could contract the disease.
This is why masks can be helpful, in conjunction with staying far apart and not congregating with numerous other people. While masks aren't perfect, they do cut down on the particles broadcast into the air. They can also reduce the number of particles a person might breathe in. To the extent possible, we should be encountering others only when masked and ideally outdoors.
Why Ventilation Helps Reduce Airborne Virus:
What are the different strategies we can use to reduce our risk of infection? Indoor exposure can be especially tricky. Energy-efficient HVAC systems need to be able to bring in plenty of fresh air, because that dilutes a potential viral load. How should the ideal 21st century ventilation system be designed?
For homes and offices, using the appropriate air filters can make a difference. Dr. Richard Corsi recommends a filter rated MERV13 (or higher if the HVAC system can handle it). That would provide a reasonably good level of protection against airborne coronavirus if people are also taking other precautions. Portable air cleaners with HEPA filters and a clean air delivery rate of 300 cubic feet per minute could be a big help in keeping the air in a modest apartment healthier.
How Airborne Virus Travels Through the Air:
Dr. Linsey Marr is one of the few scientists to focus research attention on how viruses hitch rides with aerosols. She explains the difference between droplets and aerosols as being something like the difference between a window-cleaning spray and cigarette smoke. Dr. Marr will describe the studies that have convinced her that we need to pay close attention to airborne virus. She can also suggest ways to deal with indoor spaces that don't have perfect ventilation, and she offers advice on how you can stay healthy during the pandemic.
This Week's Guests:
Dr. Richard L. Corsi is Dean of the Maseeh College of Engineering and Computer Science at Portland State University in Oregon. Prior to his current position, Dr. Corsi spent 25 years as a faculty member, department chair, and endowed research chair at the University of Texas at Austin. There he did extensive research related to sources, fate, human exposure to, and control of a wide range of indoor air pollutants. He is currently the President of the Academy of Fellows of the International Society of Indoor Air Quality and Research.
Dr. Linsey Marr is a professor of civil and environmental engineering at Virginia Tech, where she leads the Applied Interdisciplinary Research in Air (AIR2) laboratory. Her research group focuses on three main areas: how air inside buildings and outside in the natural environment affects, transports, and interacts with pollution; the dynamics of biological aerosols like viruses, bacteria, and fungi; and the characteristics of the tiniest of natural and manmade particles, called nanomaterials. Marr teaches courses in environmental engineering and air quality, including topics in the context of global climate change, as well as health and ecosystem effects. The photograph is of Dr. Marr.
If people start improving air quality and reducing transmission of airborne virus particles, we will be better prepared for new COVID variants and the next pandemic. It's time to start preparing now!
Listen to the Podcast:
The podcast of this program is available free of charge. It contains extensive answers from Dr. Corsi about safer elevator behavior, ultraviolet air purification, how universities can manage the risk and how to minimize risk outdoors. There are also specific suggestions about air filters you can put in your home heating and air conditioning systems.
We didn't have time for all these questions in the broadcast, so we packed them into the podcast.  The podcast can be streamed online from this site. Just scroll to the top of the page and click on the arrow inside the green circle under the photo of Dr. Linsey Marr.  You can also download the free mp3 file below.
Why not share this article with friends and family? It is super easy. Just scroll to the top of the page and click on the icons for email, Facebook or Twitter. Google has made it virtually impossible for people to find our content on the web. As a result, the only way most people can read our messages is through our newsletter. Please let your contacts know that they can sign up for our FREE newsletter at this link. Thanks for helping to keep The People's Pharmacy going strong.