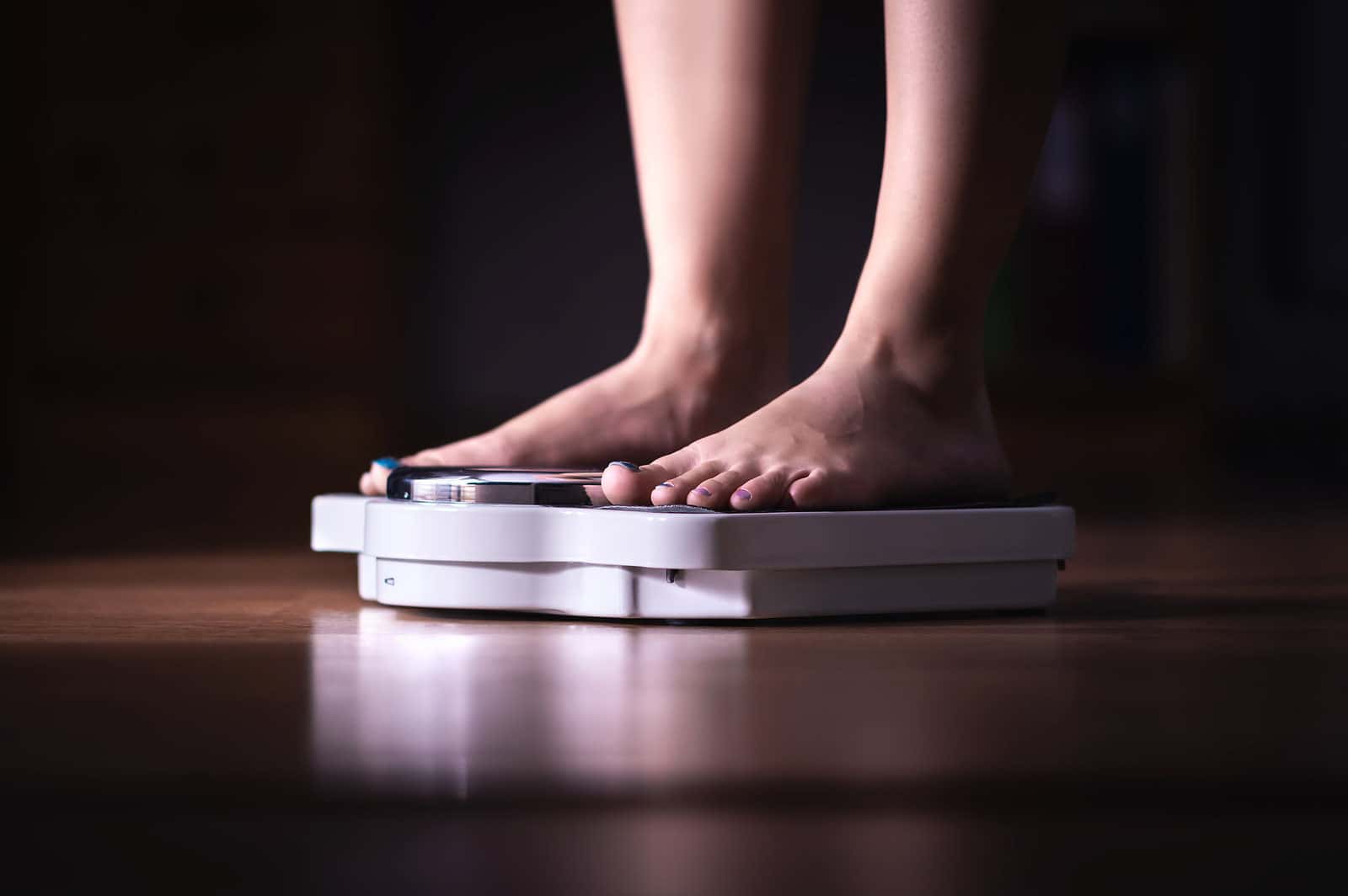 The "new" weight-loss drug Wegovy (pronounced wee-GOH'-vee) has been making headlines for the last several months. That's because of the social-media buzz that people like Elon Musk lost weight while self-injecting this medication. The name is new and so is the dose, but this drug, known generically as semaglutide, was first approved for type 2 diabetes in 2017 under the brand name Ozempic. Although Wegovy has been described as the first new weight loss medicine in seven years, this class of medications is not that revolutionary.
How Does the New Weight Loss Medicine Work?
This self-injectable drug helps control blood sugar by increasing insulin release from the pancreas and reducing the amount of glucose released from the liver. Because semaglutide slows stomach emptying and reduces appetite, the manufacturer tested it for weight loss.
We started paying attention to something called glucagon-like peptide 1 (GLP-1) many years ago. That's because back in 2005 the FDA approved exenatide (Byetta). It works through the GLP-1 receptor to help people normalize blood sugar levels.
Ok…I can sense you are starting to yawn. We are in the pharmacological weeds, but please hang in there a moment more. The pharmaceutical industry, sensing it might be on to something interesting, kept working on compounds that can activate GLP-1 receptors.
Liraglutide (Victoza) for Type 2 Diabetes:
If liraglutide sounds a lot like semaglutide, that should not be surprising. Both drugs work through GLP-1 receptors to improve blood sugar control. The brand name medicine Victoza was first approved by the FDA in 2010 for type 2 diabetes.
In December, 2014 the same compound was approved as a new weight loss medicine under the name Saxenda.
One of the trials that led to its approval showed 62 percent of patients on Saxenda lost at least 5 percent of their body weight in a year, compared to 34 percent of those taking placebo. Digestive side effects such as nausea, vomiting, diarrhea, constipation and reduced appetite may have kept Saxenda out of the headlines.
A clinical trial published in the New England Journal of Medicine (July 2, 2015) reported that over the course of a year, people injecting liraglutide lost 12 pounds more than people taking a placebo. You can read more about Saxenda and weight loss at this link.
A Satisfied Patient Reports on Ozempic:
Q. You have written about some of the serious side effects of Ozempic and Wegovy. I've been taking Ozempic for 13 months, gradually increasing the dose to 2 mg. I've lost 40 pounds and have experienced absolutely no side effects. It has been a godsend!
A. We have heard from others that semaglutide has helped them lose weight when other strategies have failed. The FDA approved this drug as Ozempic for treating type 2 diabetes and Wegovy for "chronic weight management."
We are pleased to learn that it has been effective for you without causing adverse reactions. The most common complaints are digestive distress. Keep reading to learn more about the pros and cons of these new weight loss medicines.
Changing the Way Doctors Think About New Weight Loss Medicine:
For many years, treating obesity didn't seem quite as respectable as other medical specialties. Worse, the patients who sought that treatment were viewed with scorn by many people in society, including some health care professionals. Even though more than 40 percent of American adults are classified as obese, weight stigma is still a serious problem.
That may start to change as our understanding of the causes and treatment of this condition shift. Presenting excess fat as a simple matter of personal responsibility ("eating too much" or "not exercising enough") overlooks the many complex factors driving this condition (The Lancet Public Health, Nov. 1, 2019).
Wegovy: The New Weight Loss Medicine That Has Everyone Talking!
Semaglutide was approved by the FDA in 2017 as the self-injectable diabetes drug Ozempic. It was considered a longer-acting GLP-1 agonist compared with liraglutide. An oral version of semaglutide, Rybelsus, got the FDA's green light for type 2 diabetes in 2019. The same drug, semaglutide, got the FDA's coveted approval rating for weight loss in 2021. The new name was Wegovy!
In studies, it seems more effective than other weight loss medications (Diabetes, Obesity & Metabolism, Feb. 2021). Over 16 months, people taking Wegovy lost an average of 15% of their body weight (around 35 pounds). Those on placebo lost 2.5%, on average. All of the participants in the trial exercised regularly and followed a healthful diet.
In addition, Wegovy may have another advantage. An earlier trial demonstrated that people taking semaglutide were more likely to overcome nonalcoholic fatty liver disorder (New England Journal of Medicine, March 25, 2021).
Elon Musk and Wegovy!
We will not rerun the Elon Musk Story in this article. You can read all about it here. Suffice it to say that we made a lot of readers unhappy with a discussion of this new weight loss medicine.
The Quest for New Weight Loss Medicine:
Wegovy may not be the the last word in weight loss. Tirzepatide (Mounjaro) is also a GLP-1 agonist. The FDA approved it for treating type 2 diabetes in 2022.
Excitement is building around an ongoing clinical trial, called SURMOUNT, testing its use for weight loss. In the first phase of the trial, people injecting Mounjaro lost more than 20 percent of their body weight. Those on placebo lost about 3 percent.
What About Side Effects?
For both Wegovy and Mounjaro, the most common adverse reactions are gastrointestinal (New England Journal of Medicine, July 21, 2022). While some people find these symptoms tolerable, others can't stand them. Some readers refer to them as "intestinal apocalypse."
One person gave us this report after trying semaglutide (also known as Ozempic):
"When I tried Ozempic, I don't remember actually losing more than a couple of pounds, but the constipation was horrendous. The final straw was the insurance company didn't cover it, so the price went to over $1,000. I quit and appreciated being able to go to the bathroom again without distress."
Adverse Effects of Semaglutide:
Like any medication, the new weight loss medicine has some side effects. Adverse reactions associated with semaglutide include nausea, vomiting, diarrhea and stomach ache. About 5 percent of volunteers in clinical trials dropped out because of these side effects.
A cynical person might suggest that such side effects in themselves could make a person drop a few pounds. However, they do not seem to be a major factor driving the weight loss associated with Wegovy (BMJ Open Diabetes Research & Care, Oct. 2020).
One more unanswered question! Will the weight come back as soon as the drugs are discontinued? We doubt that most folks can afford these medications indefinitely, especially if insurance companies do not cover them. What will happen once the drugs are stopped?
Wegovy might also cause some more serious complications. Semaglutide has been linked to thyroid tumors, pancreatitis, gallbladder problems, kidney trouble and depression.
New Weight Loss Medicine and Adverse Reactions:
Pause just a moment, please! Pancreatitis is really serious. The pain alone can be overwhelming. It can start as severe abdominal pain that radiates to the back or chest. The pain often gets worse after a meal.
Pancreatitis can be accompanied by nausea and vomiting. If someone becomes yellow (jaundice), they need immediate medical attention. That is not to say pancreatitis is not an emergency itself. It is!
We also take thyroid cancer very seriously.
"The results of this nationwide population-based study suggest that use of GLP-1 receptor agonists is associated with increased risk of thyroid cancer. The increased risk was higher in the case of 1-3 years of GLP-1 receptor agonist use. Clinicians should be aware of this potential risk in initiating a GLP-1 receptor agonist and carefully monitor exposed patients."
What Will the New  Weight Loss Medicine Cost?
One other possible pitfall: It is not yet clear how much Wegovy will cost, but Ozempic can run over $800 a month for people without insurance. Many insurance companies do not pay for weight loss medicine; it remains to be seen if they will cover Wegovy.
New Data on Gallbladder Problems with Related Medicines:
Whether you take it for type 2 diabetes or as a new weight loss medicine, semaglutide is part of a category of drugs called glucagon-like peptide-1 receptor agonists. They include dulaglutide (aka Trulicity), exenatide (Byetta & Bydureon), and lixisenatide (Lyxumia) as well as semaglutide.
Recently, FDA scientists conducted an analysis of serious side effects reported to the FDA Adverse Event Reporting System (FAERS). Unfortunately, the FDA scientists found a number of reports of acute gallbladder attacks associated with these drugs (JAMA Internal Medicine, Aug. 29, 2022).
Not only is such an attack extremely painful, they can be dangerous. Most of the 36 cases in the database required surgery, and some of them resulted in patient death. According to the authors, FAERS data may represent no more than the tip of the iceberg ("underreporting"). However, this case series supports the findings of an earlier meta-analysis of randomized controlled trials (JAMA Internal Medicine, March 28, 2022). As a result of these findings, doctors and patients should weigh the potential for benefit vs. harm very carefully before deciding whether to use any of these medications.
What Do You Think?
Have you taken any of the GLP-1 drugs for either diabetes or weight loss? How well did it work? Did you experience any side effects? Please share your story in the comment section below.