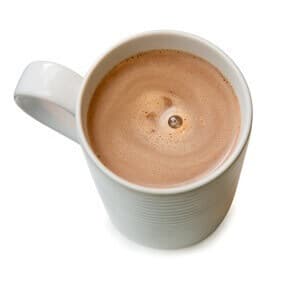 One of our favorite topics is the activity of cocoa flavanols and how they can benefit our health. One reader reported on a personal experiment using cocoa flavanols. Will they improve your cholesterol too?
The Benefits of Chocolate and Cocoa:
Q. I started using CocoaVia after listening to a People's Pharmacy radio show about the benefits of chocolate. I used it for six weeks before my annual physical.
I don't know if the CocoaVia was the cause, but my HDL cholesterol had jumped from 58 to 78 and my LDL had dropped considerably. My doctor wrote "fantastic" on the lab report he sent me.
I am hoping someday to get off my blood pressure medicine, lisinopril, by losing weight, exercising more and continuing to take CocoaVia. Do the chocolate studies say anything about it lowering LDL and raising HDL?
How Cocoa Can Improve Your Cholesterol:
A. CocoaVia is a standardized high-flavanol cocoa. A review of ten studies found that cocoa products or flavanol-rich dark chocolate significantly lowered total and LDL cholesterol (European Journal of Clinical Nutrition, Aug., 2011).
A recent mouse study found that supplementing the animals' diets with cocoa improved their cholesterol levels and reduced the amount of plaque in their aortas (Mediators of Inflammation, online Feb. 15, 2016). It is a bit of a jump from mice to humans, however, so we wouldn't take this alone to indicate cocoa could improve your cholesterol.
Your personal experience is consistent with the results of another study in which giving cocoa flavanols every day lowered blood pressure, total cholesterol and LDL cholesterol while it raised good HDL cholesterol and improved blood vessel flexibility (British Journal of Nutrition, Oct. 28, 2015). Cocoa flavanols have also been shown to lower blood pressure, albeit modestly, keep platelets from clumping into unwanted blood clots and reduce inflammation (Journal of Clinical Hypertension, April, 2016). That is quite a bit of benefit from one dietary element.
Combining high-flavanol cocoa with a diet that is low in sugar and high in vegetables and fruits should help you achieve your health goals and, with your doctor's consultation, get off your blood pressure medicine. You'll find more information about controlling your blood pressure and keeping your cholesterol at a good level in our Guides to Blood Pressure Treatment and Cholesterol Control and Heart Health.