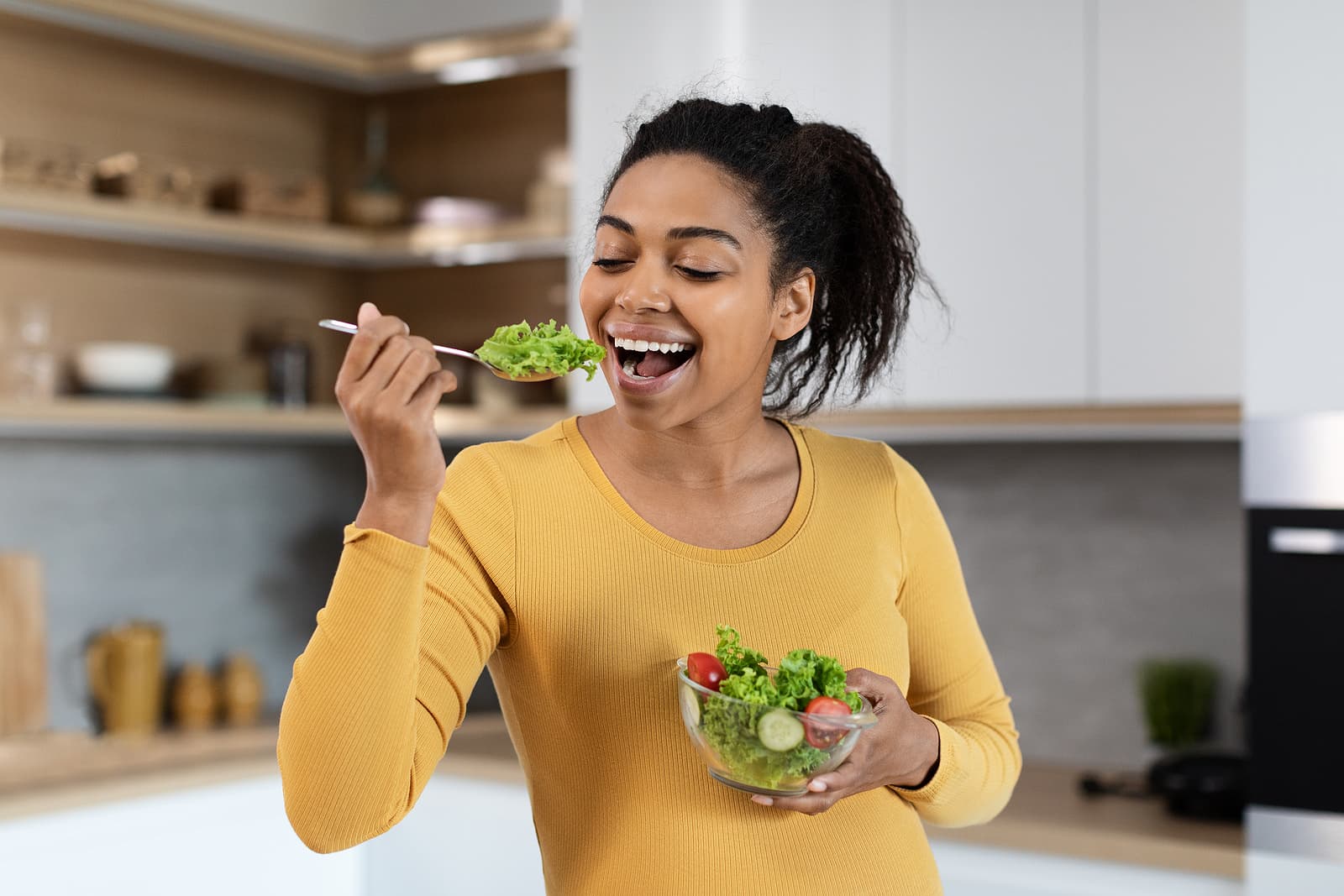 The Mediterranean diet has gotten a lot of attention for the health benefits it can provide. These include common but important factors like lower cholesterol, a reduced likelihood of diabetes and even a diminished risk of dementia. A study published in JAMA Network Open offers a new one–better pregnancy outcomes.
How Diet Affects Pregnancy Outcomes:
In a study of more than 10,000 American women called nuMoM2B, researchers asked detailed questions about diet around the time of conception (JAMA Network Open, Dec. 22, 2022). They then kept track of the women through delivery, noting any problems such as hypertension, pre-eclampsia or eclampsia, gestational diabetes, preterm birth, small-for-age birth or stillbirth. Final data were available for almost 8,000 deliveries. (Some of the women did not stick with the study.)
Measuring a Mediterranean Diet:
The researchers scored women's diet questionnaires on how closely responses resembled a Mediterranean style eating pattern. That includes lots of vegetables, fruits, nuts, legumes, fish and whole grains and not much meat or sweets. Higher amounts of monounsaturated fat compared to saturated fat also boosted the score. More than one alcoholic drink a day was a negative factor.
Analysis showed that women who followed such a diet were 21 percent less likely to have an adverse pregnancy outcome. Race, ethnicity and body mass index before conception did not make a difference. These findings are consistent with those from previous studies.
In their conclusion, the investigators note:
"Our findings add to the growing body of evidence demonstrating that the Mediterranean diet pattern may play an important role in preserving the health of women across the lifespan, including during pregnancy."
Mediterranean Diet Improves Chances With IVF:
An earlier study showed that women may boost their chances of success with in-vitro fertilization (IVF) by following a Mediterranean diet. It was a Greek study of 244 women seeking IVF in Athens, Greece (Human Reproduction, Jan. 30, 2018).
How Did the Study Work?
The investigators evaluated the volunteers' diets before the treatment and determined how closely they adhered to a Mediterranean diet pattern. They quantified this with a MedDietScore ranging from 0 to 55. Higher scores signify better adherence to a Mediterranean diet. Then the investigators followed up with the women to assess their success with IVF.
What Is IVF?
When a couple is having difficulty conceiving naturally, doctors can offer them in vitro fertilization. In this procedure, an egg (from the mother or from another woman who donates her healthy eggs) is combined with sperm in a clinical laboratory. The resulting embryos are tested to determine viability, and a viable embryo is implanted into the mother's uterus.
At this point, ideally, the mother's body is prepared to nurture the embryo so that it grows just as if it had been fertilized inside her. But the same difficulties that can beset any pregnancy may also occur after IVF. That's why the scientists looked at the rates of live births as well as the rates of confirmed pregnancy.
How Does a Mediterranean Diet Influence Pregnancy Outcomes and IVF Success?
Younger women whose diets were least comparable to a classic Mediterranean pattern had lower rates of pregnancy (29%) and also of live birth (26.6%). In contrast, those with the highest MedDietScores had a 50% rate of clinical pregnancy and 48.8% live birth.
There was no significant association between diet and IVF success in women over 35. This may reflect the more complicated circumstances surrounding fertility and pregnancy outcomes as women grow older.
As the investigators point out, an observational study such as this cannot determine causality. Nonetheless, they suggest that sticking to a Mediterranean diet might improve a woman's chance of success with IVF. Since following a Mediterranean diet has numerous other health benefits, we couldn't disagree.