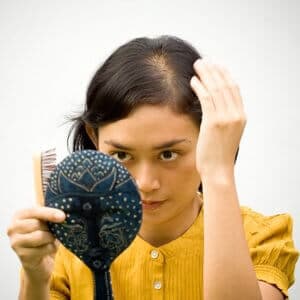 Over the past several years, the FDA has approved a number of injectable medications designed to help people with type 2 diabetes control their blood sugar. You may have seen some of them advertised on television and wondered how well they work. Perhaps the doctor has prescribed a drug such as dulaglutide, liraglutide or semaglutide. One reader wonders whether semaglutide (Ozempic) will be safe for her husband over months or years.
How Safe Is Ozempic?
Q. What can you tell me about the safety and long-term use of Ozempic to treat type 2 diabetes? My husband's A1c is around 7.2.

Recently, the endocrinologist said he wants my husband to try Ozempic. He would take it along with his metformin and glimepiride to see if he can do better. He is not overweight and is careful with his diet. However, I'm worried about injectables at his age of 64. What are the long-term effects?
A. Doctors prescribe this drug to improve blood sugar control for people with type 2 diabetes. Like liraglutide, this injectable medication acts like glucagon in the body (Frontiers in Endocrinology, April 12, 2019). Ozempic helps to keep blood glucose under control, prevent weight gain, manage blood pressure and maintain blood fats within a healthy range.
Your husband might be able to lower his glycated hemoglobin (HbA1c) level by taking this drug. The HbA1c, or A1c as you term it, is a way of evaluating blood sugar control over a few months.
The FDA approved Ozempic for use in the US only in 2017, so we have about five years of experience on long-term effects. Clinical trials suggest that it is less likely to lead to cardiovascular problems than similar medicines (Diabetes & Metabolism, Oct. 2019).
Do New Diabetes Drugs Lead to Hair Loss?
Q. You've written that Ozempic and Wegovy can cause hair loss. Is that an actual side effect of the medication or a result of losing a lot of weight very quickly? Some years back, I tried a severely restricted diet and lost quite a bit of hair.

I've been taking Mounjaro for six months. My doctor diagnosed me with insulin resistance and said I was headed for type 2 diabetes. I had cut out fast food, but my weight was increasing again no matter what I tried.

The doctor wanted to put me on Ozempic, and I asked to try Mounjaro because I've heard it's stronger. I have lost less than 20 pounds so far, but my blood glucose numbers improved dramatically. In addition, I really haven't had much hair loss.
Severe Weight Loss Linked to Hair Loss:
A. You might well be right that the hair loss some people report with semaglutide (Ozempic, Wegovy) is due to rapid weight loss. Bariatric surgery or restricted diets can lead to telogen effluvium, in which many follicles let go of their hairs (Journal of Dermatological Science, March 2021). This drastic loss of hair can be quite alarming.
The official prescribing information for Ozempic does not list hair loss. However, the information for Wegovy, which is the same drug, lists hair loss as a problem for 3 to 4 percent of patients.
Tirzepatide (Mounjaro) as well as semaglutide may be able to keep pre-diabetes like yours from becoming type 2 diabetes (Journal of Cardiovascular Pharmacology and Therapeutics, Jan-Dec. 2022). You can learn more about the benefits and risks of these medications, as well as nondrug approaches to blood sugar control, in our eGuide to Preventing and Treating Diabetes.
Another Question About Ozempic:
Q. My doctor has recommended Ozempic for treating my type 2 diabetes. Previously, the medications I tried had unpleasant side effects and were not very effective. My A1c went over 8 when I was on metformin.

Even though I have been watching my diet, my doctor says I need a diabetes drug to get my A1c down. What can you tell me about Ozempic?
A. Ozempic has some advantages over earlier medications because it helps control blood glucose, reduces cardiovascular problems and leads to weight loss.
Because there has been so much publicity about semaglutide for weight loss, some doctors have been prescribing it off label to individuals without diabetes. That has led to drug shortages.
Side Effects:
To learn more about the pros and cons of Ozempic and many other medicines for type 2 diabetes, you may wish to read our eGuide to Preventing and Treating Diabetes. Side effects of semaglutide include serious digestive upset including nausea, vomiting, diarrhea, gallbladder problems and pancreatitis. Tirzepatide has similar side effects, and both drugs may increase the risk for kidney problems and for thyroid cancer. Importantly, if someone has the eye disease diabetic retinopathy, using Ozempic might make it worse (Eye, Dec. 2019).
Be Wary of Interactions:
We worry that glimepiride, a sulfonylurea medicine, could interact with Ozempic injections. This combination could increase the risk of a serious episode of low blood sugar (hypoglycemia). Symptoms can include fatigue, confusion, blurred vision, seizures and coma.
Tell Us About It:
If you have been taking Ozempic for type 2 diabetes, we are interested in your experience. Tell us about it in the comment section where you can share your thoughts. Also, if you have found this information helpful, please feel free to share it with your friends and family using the icons at the top of the page.