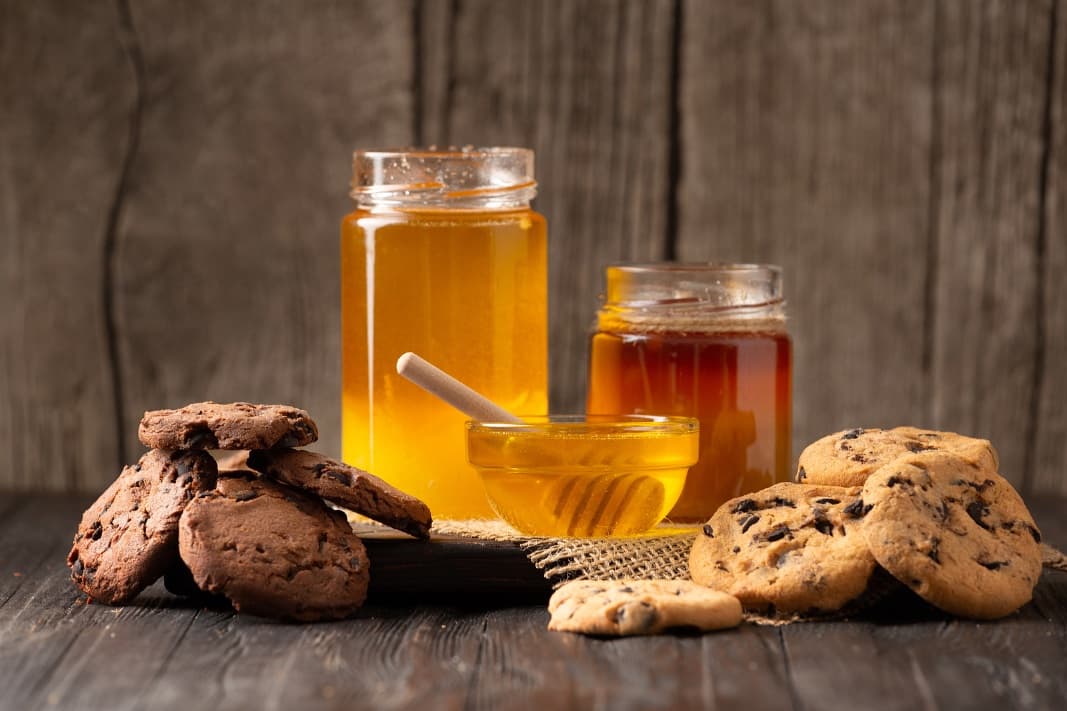 A persistent cough can be hard to manage. Lots of people would like to find a remedy, and some individuals have found sweet ways to calm a nasty cough. Would you believe honey and chocolate could ease your discomfort? One reader reports on buckwheat honey. Others have found either manuka honey or chocolate calms a troublesome cough.
Tea with Buckwheat Honey Quieted a Cough:
Q. I recently had a horrendous respiratory virus that kept me up coughing all night. OTC cough medicines did not work at all.
Since I was awake, I looked online for home remedies. One article said that buckwheat honey, specifically, was very effective for soothing irritation from coughing.
I made tea with lemon and a tablespoon of buckwheat honey. It worked like a charm!
A. We suspect that you may have had human metapneumovirus (HMPV). This infection was responsible for a large outbreak last spring.
There are no effective treatments for HMPV. Controlling the cough can be a challenge, as you discovered.
A recent review compared honey to conventional cough medicine in children (Cureus, Sept. 2022).  The authors report that honey was effective in children over one year old. One study found that buckwheat honey in particular helped alleviate children's nighttime cough (Archives of Pediatric and Adolescent Medicine, Dec. 2007). When scientists compared buckwheat honey to manuka honey, they found that antibacterial and antioxidant activity of both honeys are similar (Food Chemistry, June 30, 2018).
Honey and Chocolate to Calm Coughs:
Q. Manuka honey (a type, not a brand) is very expensive, but I find it works well to control a cough. It is not as sweet as regular honey, but it is delicious. A tiny amount was sufficient to stop my coughing spell tonight.
A. You might be interested to know that the UK National Health Service agency, National Institute for Health and Care Excellence (NICE), has recommended honey for coughs due to upper respiratory infections such as colds. Ear-nose-and-throat doctors (otolaryngologists) have also recommended that honey can be used to treat cough in children (Annals of Otology, Rhinology, and Laryngology, online Dec. 2, 2018).
What Is Manuka Honey?
Manuka honey is from New Zealand. It is rich in phenolic compounds that have antioxidant activity (Kavanaugh et al, Food Chemistry, Jan. 30, 2019). No studies have been conducted to determine if it calms a cough better than other types of honey.
Chocolate as a Cough Remedy:
Another surprising cough remedy is chocolate. Some people have reported that dark chocolate may calm a cough. Research in guinea pigs shows that the cacao compound theobromine can suppress the cough reflex (Usmani et al, FASEB Journal, Feb. 2005).  However, clinical studies in humans have not provided strong evidence of this effect (Morice et al, Journal of Thoracic Disease, July 2017; Birring et al, BMJ Open, Jan. 16, 2017). Still, honey and chocolate should not have any frightening side effects in adults or children older than one year. (Babies under a year old should not be given honey because there is a risk that there might be C. botulinum spores in it. Such young children can't fight off botulism as older children and adults can.)
Honey and Chocolate Have Advantages Over Dextromethorphan:
Both honey and chocolate taste better than dextromethorphan, a standard ingredient in cough syrup. In addition, though they can calm a cough, they are not susceptible to the same type of misuse as dextromethorphan.