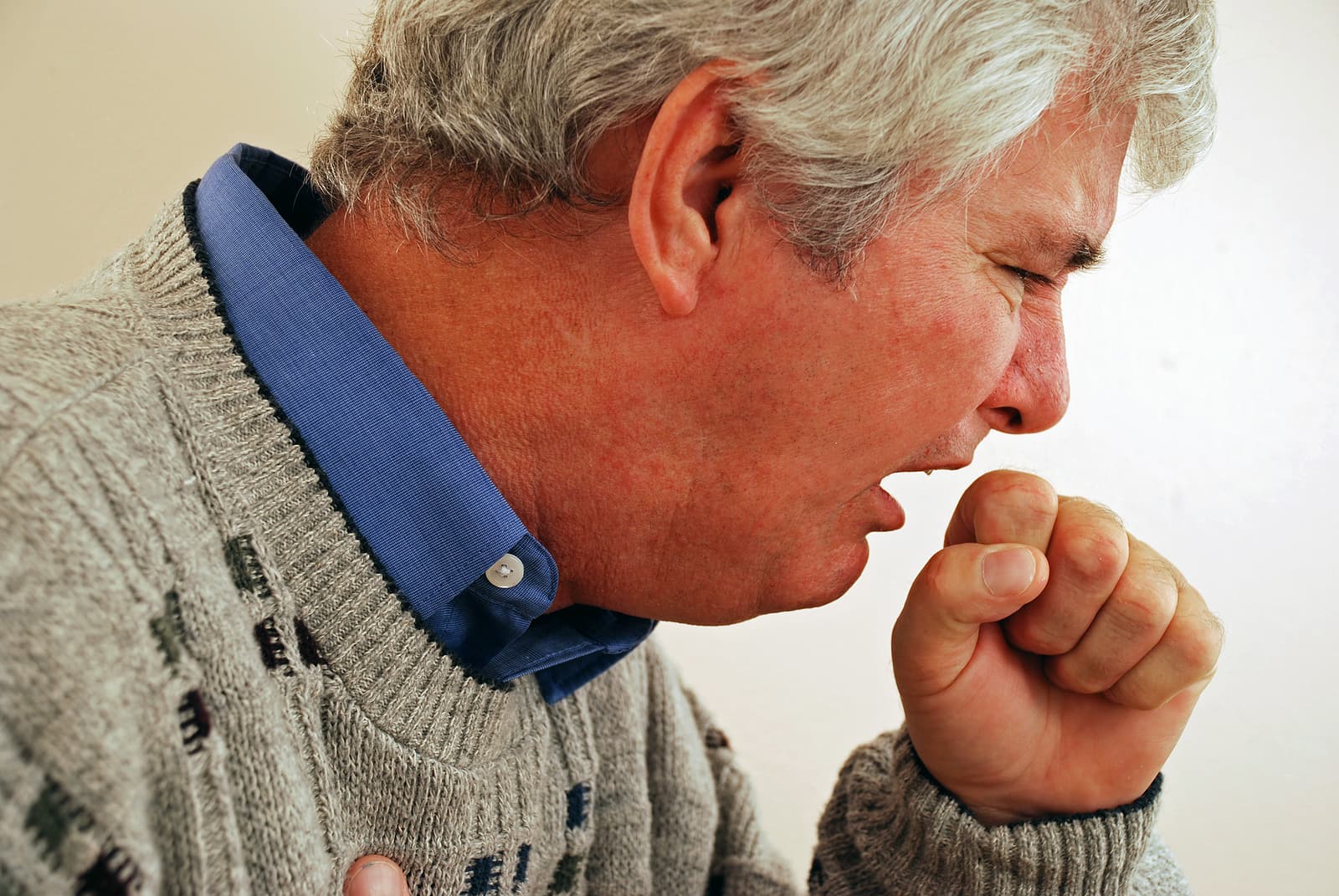 Have you been sick in the last few months? I'm talking about a really nasty upper respiratory tract infection. Symptoms include sore throat, stuffy nose, fever and a horrible hacking cough! If that sounds like a typical cold, I am here to tell you that it's much worse. I speak with some authority because I am pretty sure I caught this virus around mid-March. That's when human metapneumovirus (aka HMPV) was spreading like crazy.
Human Metapneumovirus (HMPV)
Doctors say this is the most important virus you've never heard of
We had never heard of HMPV, but it certainly sounded like what hit our family. We had all traveled to Longmont, Colorado, for a memorial service. Everyone tested for COVID before leaving home and again when we arrived in Colorado. We also tested when we got back home several days later.
One person came from Portland, Oregon and was sniffling and coughing. She was negative for COVID, several times. But within a few days of returning home, almost everyone was sick with a really nasty upper respiratory tract infection. We all tested again, and again we were all negative for COVID-19.
Most of us were coughing up a storm. And the cough persisted for weeks. It took me almost two months to fully get over the lung infection. That makes me think that we caught human metapneumovirus!
HMPV Spiked In Mid March!
Here is a link to the CDC's human metapneumovirus (hMPV) data for the US. It comes from The National Respiratory and Enteric Virus Surveillance System (NREVSS).
If you look at the graph you will see that cases of HMPV started showing up in January, 2023. They peaked in March and were starting to decline towards the end of April. Those dates certainly corresponded to our upper respiratory tract infections.
What Is HMPV Anyway?
"Human metapneumovirus (HMPV) can cause upper and lower respiratory disease in people of all ages, especially among young children, older adults, and people with weakened immune systems. Discovered in 2001, HMPV is in the Pneumoviridae family along with respiratory syncytial virus (RSV)."
What jumps out for me is that this virus was only "discovered" in 2001 by Dutch researchers. That means a lot of healthcare providers probably never learned about it in school. It has almost assuredly been making people sick for many decades, though.
Although the symptoms are similar to the common cold, there is nothing common about HMPV. This virus is within the Paramyxoviridae family. It is a major cause of respiratory infections in humans, but it has flown under the radar for a long time. I'll bet you never heard of HMPV before either.
"Symptoms commonly associated with HMPV include cough, fever, nasal congestion, and shortness of breath. Clinical symptoms of HMPV infection may progress to bronchitis or pneumonia and are similar to other viruses that cause upper and lower respiratory infections. The estimated incubation period is 3 to 6 days, and the median duration of illness can vary depending upon severity but is similar to other respiratory infections caused by viruses."
That certainly describes our experience. Our family came down with this "bug" within about 3 to 6 days of exposure. And it was a lot worse than the "common cold." For most people, it acts like a horrible cold, but for the very young and the very old, it can be deadly.
There are no easy tests for HMPV, no vaccinations and no treatments.
The CDC offers the standard recommendations for any viral infection. It tells doctors to advise patients to follow these steps:
Wash their hands often with soap and water for at least 20 seconds (see CDC's Clean Hands Save Lives!).
Avoid touching their eyes, nose, or mouth with unwashed hands.
Avoid close contact with people who are sick.
That's pretty much what the CDC told us at the start of the COVID pandemic. How well did that work?
Can You Avoid Catching HMPV?
Let's be honest, we do not have good strategies to prevent virus-related upper respiratory tract infections. All the experts we have consulted over the last few years point out that viruses like SARS-CoV-2 float through the air. Plexiglass barriers and six feet of distance will not protect you from all of them.
Just imagine someone smoking a cigar in a supermarket or a bank. I know that is hard to visualize these days, but humor me. If you can see smoke or even smell it, chances are pretty good you are breathing in particles that are comparable to viruses.
Dr. Linsey Marr is one of the world's leading experts on viral transmission and air quality. We have interviewed her a couple of times on our nationally syndicated public radio show. Here is a link to Show 1253: The Lessons of COVID-19 on How to Avoid Airborne Viral Transmission. You can listen to the streaming audio by clicking on the arrow inside the green circle below Dr. Marr's photo. It is well worth a few minutes of your time.
Final Words:
You hear a lot from the CDC about upper respiratory tract infections such as influenza and respiratory syncytial virus (RSV). By the way, the FDA recently announced (May 3, 2023) that it approved an RSV vaccine (Arexvy). On May 31, 2023 Pfizer announced that it too had received approval to sell an RSV vaccine (Abrysvo). These vaccines have the green light for "individuals 60 years and older."
You will no doubt be encouraged to get a flu shot this coming fall and, if you are over 60, an RSV vaccination. No one will say much, if anything, about HMPV. And yet it probably causes as much illness as influenza or RSV (Viruses, Jan. 2013).
Did you catch a nasty upper respiratory tract infection in the last few months? If so, please share your experience in the comment section below. If you had a cough, please describe it so that other readers will have some sense of what it was like.
Please share this article with friends and family so that they too will learn about HMSV. It's easy. Just scroll to the top of the page and click on the icons for email, Twitter or Facebook. You can also encourage your contacts to subscribe to our free newsletter at this link. Thank you for supporting The People's Pharmacy.