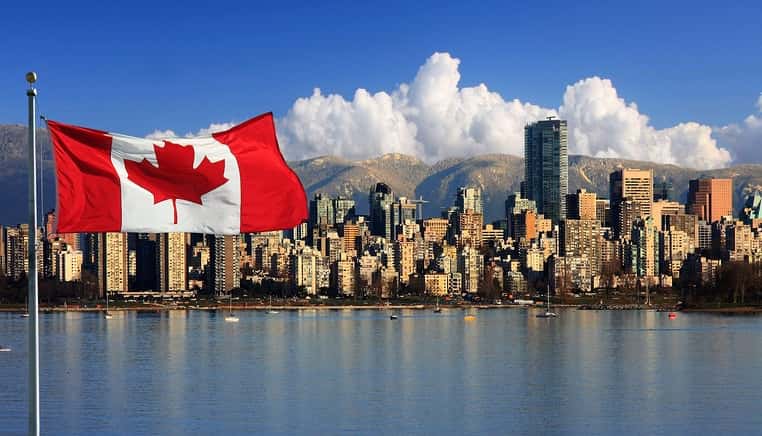 If you have tried to buy brand name medicine in the US you know that prices can be unbelievable. Most generic drugs are cheap by comparison. Imagine trying to buy a box of Kleenex only to discover that the cost had risen to $85. The house brand might not be as soft, but at $1.79 you might opt for the "generic" facial tissue. Is it possible to get brand name drugs from Canada at an affordable price? The brand name Wellbutrin XL 300 could cost over $2,000 a month in the US. You won't believe what the same exact brand name antidepressant costs in Canada.
How Can You Get  Brand Name Drugs from Canada?
This reader has a very reasonable question:
Q. Can a United States physician prescribe to a Canadian pharmacy? I take Wellbutrin XL 300 and the price is absolutely outrageous in the US. The generic does not behave the same as the brand. I don't doubt that there is 300 mg in the generic pills, but the way the drug is released is the problem.

My wife also pays a lot for brand name Toprol XL to control high blood pressure. She says the generic metoprolol also has a release mechanism issue.
A. A doctor in the US can fax prescriptions directly to a Canadian pharmacy. Patients could also attach a photograph or scan their prescriptions to an online pharmacy.
Prices for brand name Toprol XL could average about $58 a month. In Canada the same brand name prescription might average $50 for a three months' supply.
You are right about the price of Wellbutrin XL 300. We found prices over $2,000 per month in the US. You could purchase this same brand-name antidepressant from a Canadian pharmacy for a bit over $50 to $60 for a month's supply.
Price Varies Depending Upon Country of Origin:
A reader wants to know why his wife's medicine came from Mauritius if it was ordered from a Canadian pharmacy:
Q. Some time ago you wrote about legitimate Canadian pharmacies as a source for brand-name drugs. My wife uses a very expensive brand-name inhaler called Breo Ellipta. We were able to save well over half the price by buying it from Canada.

I purchased from the pharmacy offering the best price. Though we are satisfied, I wanted to report something that I felt was very curious. In filling our prescription with this Canadian pharmacy, we expected to receive it from them directly. Instead the brand-name drug was manufactured in Turkey and shipped from the African island of Mauritius! That's quite a circuitous route to get our prescription. Is this unusual or common?
A. Brand-name medications are usually quite a bit less expensive in Canada than in the US. Consequently, ordering from a legitimate Canadian pharmacy can result in substantial savings.
Many of the online Canadian pharmacies have arrangements with pharmacies all over the world. When someone orders from a "Canadian" pharmacy, the brand-name pharmaceuticals may come from New Zealand, Australia, the UK, Turkey or Mauritius. In theory, they are all high-quality brand-name products made by the original manufacturer.
PharmacyChecker.com provides price information from legitimate online Canadian pharmacies. You will find that those shipping exclusively from Canada are pricier, but still substantially less expensive than brand-name US prescriptions.
To learn more about this process, you may wish to consult our eGuide to Saving Money on Medicines. This online resource can be found under the Health eGuides tab.
How Safe Is Shipping Meds from Mauritius?
We have been complaining about mail-order medicines for years. That's because most pharmaceuticals are supposed to be stored and shipped at room temperature. That's a problem in the US in the summer and in the winter. What happens when medicines are shipped from abroad?
This reader is also concerned about Mauritius:
Q. My husband has started ordering brand name Eliquis through a Canadian pharmacy website. The drug apparently takes a circuitous route through Mauritius from where it is shipped. Information suggests the drug originated in either Turkey or Puerto Rico. Is this medication safe?
A. You raise a very important question. We do not have a good answer. The shipment of medications poses challenges at every step from the manufacturing plant to the patient's mailbox.
We have long worried that excessive heat and humidity could affect mail-order medicines. That includes many pharmaceutical products shipped within the United States.
According to the FDA's official prescribing information for Eliquis (apixaban): "Store at 20°C to 25°C (68°F-77°F); excursions permitted between 15°C and 30°C (59°F-86°F)."
Delivery trucks for USPS, UPS and even FedEx can exceed that range. Medicine left in a mailbox may also be exposed to extreme temperatures. We wish the FDA, USP, or National Association of Boards of Pharmacy would address this critical issue.
What Does the FDA Think About Generic Drugs?
The person who is most directly involved in day-to-day drug regulation at the FDA is Janet Woodcock, MD. She has been Director of the Center for Drug Evaluation and Research (CDER).
When we have a drug watchdog issue involving the FDA, we contact Dr. Woodcock directly. She has been a guest on our syndicated national public radio show. For years we have been bugging her about generic drug quality. For most of that time the FDA has reassured us that generic drugs are just fine, thank you very much.
Maybe A New FDA Tune on Generic Drugs?
We were astonished to see Dr. Woodcock's testimony to the House Subcommittee on Energy and Commerce. The publication FDAnews Drug Daily Bulletin (Nov. 11, 2019) summarized some of Dr. Woodcock's key points:
"CDER Director Janet Woodcock called for an overhaul of American drug manufacturing to offset the nation's dependence on APIs [active pharmaceutical ingredients] made in China, India and elsewhere, in remarks to a House subcommittee.

"The growing number of API manufacturing sites in China and other countries suggests the U.S.' reliance on these countries for APIs is increasing,

"Only 28 percent of facilities making APIs for the U.S. market are domestic, while 72 percent are overseas."
The bottom line seems to be that the pharmaceutical industry has moved its manufacturing processes oversees. That is especially true for generic drugs.
We were astonished to read that Dr. Woodcock would like to see purchasers of prescription drugs (pharmacy chains, wholesalers, pharmacy benefit managers, etc) buy medications from "manufacturers with very high reliability" (FDA, October 24, 2019). We find this ironic since the FDA has been telling everyone for years that all FDA-approved generic drugs are just as good as the brand name originals.
In her statement to Congress, Dr. Woodcock notes that:
"…drug manufacturers are more likely to keep costs down by minimizing investments in manufacturing quality, leading to quality issues that can trigger supply disruptions and shortages of needed medications."
That is the first time to our knowledge that anyone at the FDA has admitted that some drug manufacturers may be "minimizing investments in manufacturing quality" and that could lead to "quality issues." 
Brand Name Drugs from Canada?
Many of our readers have been worried about generic drug quality for years. Some are buying brand name drugs from Canada to get quality at a lower price. One reader shared this:
Q. I have been on clonazepam, amitriptyline, levothyroxine, atorvastatin, atenolol and warfarin since 1994. Last Christmas I received my first generics from Indian manufacturers. This has been a nightmare, so I now buy brand Klonopin and attempt to get as many of my drugs as possible from Canada.

Too many generic drugs are not working because the FDA cannot monitor all off-shore Indian and Chinese manufacturers. I have had credible sources tell me that drug companies overseas check flight manifests to see when American FDA inspectors are coming.

Please send letters to the FDA to try to effect change. Bring drug manufacturing back to the US where the agency can monitor it properly!
A. You will be very interested in Katherine Eban's book, Bottle of Lies: The Inside Story of the Generic Drug Boom. She covers the FDA's ineffectual struggles to oversee generic drug manufacturing outside the country, especially in India and China.
Should you wish to listen to our free interview with Ms. Eban, here is a link to the podcast:
Readers Who Buy Brand Name Drugs from Canada:
Jan shares this experience:
"I currently buy some of my medications from a Canadian pharmacy. They are so much cheaper if you don't have good insurance."

"My doctor gives me a paper prescription. I mail it to the pharmacy. It's a very easy process. I only buy brand name drugs. Do your home work and ask around."
Nathan has to take a pricey cancer drug:
"I was diagnosed with prostate cancer in May 2018. The treatment was very expensive. I was not able to afford this medication. I am very thankful to my doctor, who suggested an offshore pharmacy. They are very affordable and trusted."
But Is it OK to Buy Brand Name Drugs from Canada?
We recently wrote about a new policy about importing drugs from Canada at this link:
Not all so-called Canadian pharmacies are trustworthy. Some masquerade as Canadian but may be on an island in the middle of nowhere. People who think they are buying brand name drugs from Canada may be getting them from halfway around the world.
To learn more about how to distinguish legitimate Canadian online pharmacies from counterfeit operations, you may wish to read our eGuide to Saving Money on Medicines. You can find this electronic resource in our Health eGuides section.
Share your own experience if you have bought brand name drugs from Canada. Was it hard or easy? Did you have problems with U.S. Customs? Did you save money? Was it worth the effort?
We interviewed a mother who experienced a terrifying drug failure because it was shipped during the summer when temperatures were outside the FDA's recommendations. We think this radio show is extremely important, even if you do not receive your medicines through the mail or from a shipping company. Here is the link.