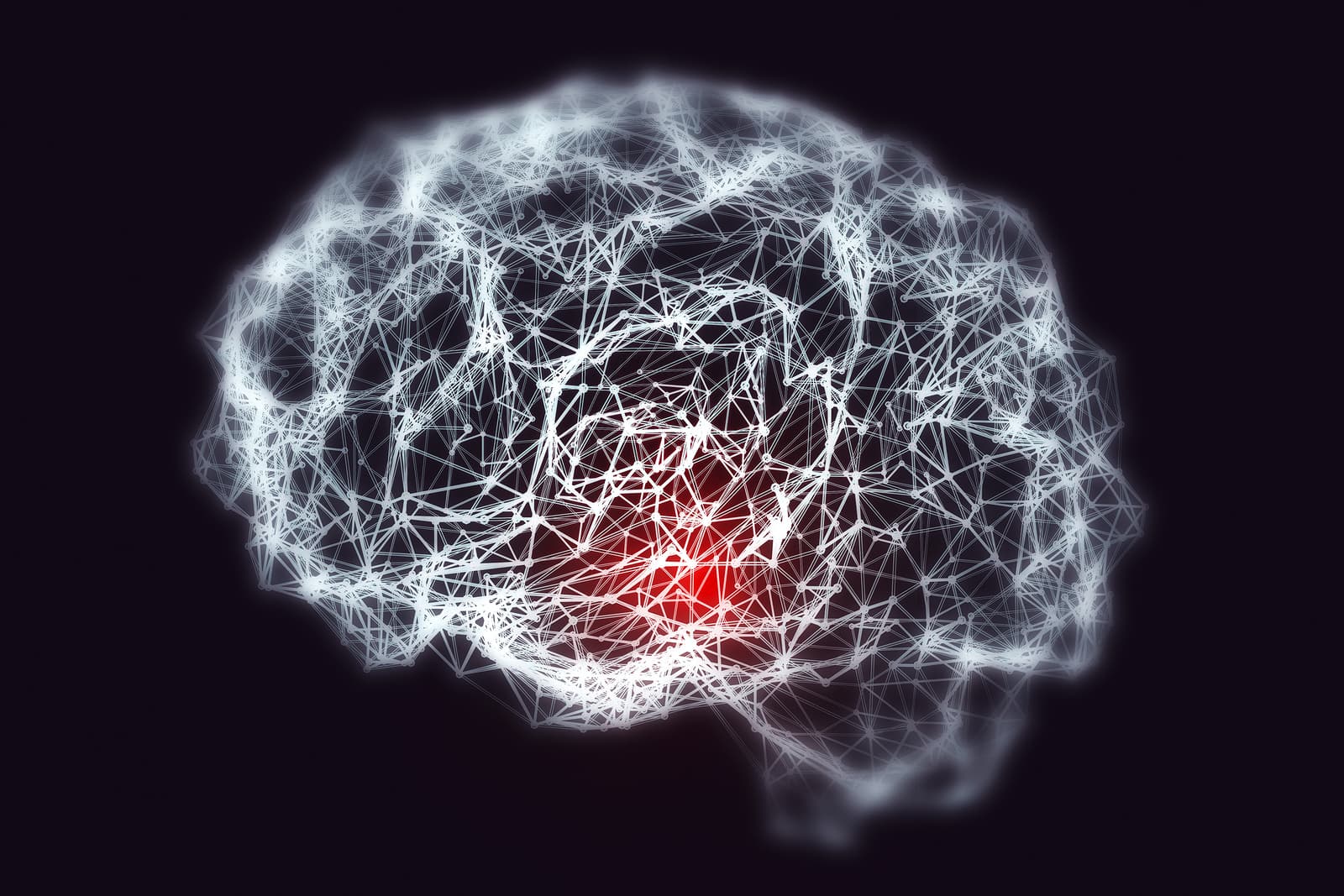 There are now over 6 million people in the U.S. with Alzheimer's disease (AD). The World Alzheimer Report from 2018 estimates that 50 million people around the globe are dealing with dementia. The financial, intellectual, emotional and physical toll is enormous. That's why it is so tragic that there are no really effective Alzheimer's drugs on the market.
Aduhelm:
I know that some drug company representatives are likely to object to that last sentence. After all, the FDA did approve two new drugs against AD. The first was Aduhelm (aducanumab). That got the FDA's green light on June 7, 2021 even though the agency's own independent advisory committee recommended against FDA approval. You can read the whole sordid story at this link.
Leqembi:
The FDA announced another new drug against Alzheimer's disease on January 6, 2023: Leqembi (lecanemab). You can read about this accelerated approval at this link. In my opinion, this drug, like Aduhelm, leaves a lot to be desired.
Anti-Amyloid Drugs Have Been Failing for Years!
Both aducanumab and lecanemab are what many researchers refer to as anti-amyloid drugs. They lower levels of the amyloid-beta protein in the brain. Billions of dollars have been spent by the pharmaceutical industry trying to find the perfect drug to reduce or eliminate this sticky plaque in the brains of patients with Alzheimer's disease.
The latest failure was announced on March 8, 2023 by the Eli Lilly company. Each time an anti-amyloid drug failed, researches tried to come up with an explanation for the disappointing news. One of the more frequent excuses was that by the time a patient showed symptoms of dementia, it was already too late to do much good.
The reasoning went that if the anti-amyloid drugs were started sooner, they might have worked well. Lilly decided to invest in a large clinical trial of an anti-amyloid drug called solanezumab. The study was started in 2013 and enrolled 1,200 people.
The Anti-Amyloid Treatment in Asymptomatic Alzheimer's Disease (A4) Study:
The participants were between 65 and 85 years of age. They had evidence of amyloid plaque accumulation in their brains, but did not have symptoms of cognitive impairment. This was a major investment in the amyloid plaque theory of AD.
Ten years after the study was launched in 2013, the company announced on Wednesday, March 8, 2023 that solanezumab does not work to slow cognitive decline or "reduce risk of progression to symptomatic Alzheimer's disease." If anything, the people in the placebo arm of the study might have fared a bit better than those who got the active drug.
Other Anti-Amyloid Alzheimer's Drugs Have Flamed Out:
Disappointing news came from Genentech (June 15, 2022). Its experimental medicine crenezumab also flamed out in an important phase III clinical trial. Research results were published for two trials (JAMA Neurology, Sept. 19 2022).
Crenezumab reduced beta amyloid accumulation in the brain, but it did not slow cognitive decline. The drug was administered every month for nearly two years, and the trials were stopped early due to lack of efficacy. Perhaps one reason we have no effective Alzheimer's drugs is that neuroscientists have been going down the wrong path for decades.
A Lot of Dry Holes:
For decades, scientists and drug company researchers thought the buildup of beta-amyloid brain plaque was the underlying cause of Alzheimer's disease. This is referred to as the "amyloid-first model of Alzheimer disease (AD)."
Investigators tried all sorts of ways to combat amyloid. They were semi-successful, but nothing actually worked to slow or reverse AD. Despite billions spent on such research, the experimental compounds did not alter the inevitable downward decline.
Was the Amyloid-First Model Wrong from the Start?
Questions are being raised about whether the initial research that sent scientists in this direction might have been misleading. A six-month investigation reported in the journal Science (updated July 25, 2022) suggests that much of the money and effort spent on the amyloid-first model might have been wasted.
The key player in this investigation is Matthew Schrag. He is a neuroscientist at Vanderbilt University.
According to the article in Science written by Charles Piller:
"Schrag, 37, a softspoken, nonchalantly rumpled junior professor, had already gained some notoriety by publicly criticizing the controversial FDA approval of the anti-Aβ drug Aduhelm. His own research also contradicted some of Cassava's claims. He feared volunteers in ongoing Simufilam trials faced risks of side effects with no chance of benefit."

"…Schrag's sleuthing drew him into a different episode of possible misconduct, leading to findings that threaten one of the most cited Alzheimer's studies of this century and numerous related experiments."

"…Schrag's work, done independently of Vanderbilt and its medical center, implies millions of federal dollars may have been misspent on the research—and much more on related efforts. Some Alzheimer's experts now suspect Lesné's studies have misdirected Alzheimer's research for 16 years."
Why Not Listen to Dr. Schrag Yourself?
We interviewed Dr. Matthew Schrag on The People's Pharmacy public radio show. You can listen to this podcast at this link:
Show 1318: Challenging Dogma About Alzheimer Disease and Depression
This week, we speak with two scientists who are challenging dogma about how the brain works and how we can treat it.
Other Alzheimer's Drugs Led to Disappointing Results:
Take the experimental drug verubecestat from Merck Sharp & Dohme. It is very good at blocking the production of beta amyloid in the brain. It should have worked.
"Verubecestat did not improve clinical ratings of dementia among patients with prodromal Alzheimer's disease, and some measures suggested that cognition and daily function were worse among patients who received verubecestat than among those who received placebo."
One might conclude from this study that lowering amyloid plaque in the brain is probably not the answer to Alzheimer's disease. And yet old theories die slowly. Neuroscientists and drug companies are loathe to give up on a belief that has been popular for decades.
Add Crenezumab to the List of Ineffective Alzheimer's Drugs:
If you want to determine if a medicine is effective, you give it to a highly vulnerable population that is likely to develop the condition you are trying to prevent. Take heart disease as an example. People who have had heart attacks are far more likely to suffer another one than the general population. That is why drug companies like to give this high-risk population statins to try to prove that their cholesterol-lowering meds are effective at preventing a repeat myocardial infarction.
In the case of dementia drug research, it could also be helpful to target a high-risk population. Such was the case with the Alzheimer's Prevention Initiative (API) Autosomal Dominant Alzheimer's Disease (ADAD) Colombia Trial.
Genentech, a subsidiary of Roche, tested its anti-amyloid drug crenezumab in a unique population. A large, extended family in Colombia has a rare genetic condition called autosomal dominant Alzheimer's Disease. This results in early-onset dementia in a great many family members before they reach age 50.
You can think of this extended family as canaries in a coal mine, but in reverse. Because of a genetic mutation these people frequently begin to experience cognitive impairment around the age of 44. If there were an effective treatment, these family members would be the most likely to experience benefit.
Specifically, Genentech hoped that by giving crenezumab before participants experienced symptoms of dementia, the drug would prevent the development of Alzheimer's disease. This monoclonal antibody was supposed to minimize the inflammation brought on by beta-amyloid.
Of the 252 family members who were recruited, 94% completed the study. That is impressive. Relatively few clinical trials have such "compliance." The volunteers took the drug or placebo from five to eight years.
"The study evaluated the potential of crenezumab, an investigational medicine, to slow or prevent Alzheimer's disease in cognitively unimpaired people who carry a specific genetic mutation which causes early-onset Alzheimer's disease. The trial did not demonstrate a statistically significant clinical benefit in either of its co-primary endpoints assessing the rate of change in cognitive abilities or episodic memory function…"
One of the study leaders, Dr. Eric Reiman, added this:
"We're disappointed that the treatment did not demonstrate a statistically significant clinical benefit."
The Wrong Path for Alzheimer's Drugs?
A study in the journal Neurology (Dec. 30, 2019)  challenged the amyloid theory of Alzheimer's disease.
The lead author, Kelsey Thomas, PhD, summarized the findings:
"Our research was able to detect subtle thinking and memory differences in study participants and these participants had faster amyloid accumulation on brain scans over time, suggesting that amyloid may not necessarily come first in the Alzheimer's disease process. Much of the research exploring possible treatments for Alzheimer's disease has focused on targeting amyloid. But based on our findings, perhaps that focus needs to shift to other possible targets."
That summation may not help you appreciate the significance of this research. In essence, these researchers detected memory deficits and cognitive dysfunction prior to amyloid plaque buildup. Dr. Thomas suggested that:
"…amyloid may not necessarily come first in the Alzheimer's disease process."
An editorial in the same Neurology journal ( Dec. 30, 2019) was titled:
"Do Subtle Cognitive Deficits Precede Amyloid Accumulation
Cart Before the Horse"
The authors note that:
"Indeed, the results of this study challenge prevailing models of both the initiating role of amyloid and the requirement of the biomarker evidence of amyloid for defining the Alzheimer continuum."
An Alternate Theory:
We had the opportunity to interview a fascinating neuroscientist at Harvard for our syndicated public radio show. Robert D. Moir, PhD, was Assistant Professor in Neurology at Harvard Medical School. He was also Assistant Professor in Neurology at MGH Neurology Research. We were heartbroken to learn that Dr. Moir died December 20, 2019 at age 58 from brain cancer.
"Robert D. Moir, a Harvard scientist whose radical theories of the brain plaques in Alzheimer's defied conventional views of the disease, but whose research ultimately led to important proposals for how to treat it, died on Friday at a hospice in Milton, Mass. He was 58."
Gina Kolata describes his novel approach this way:
"Conventional wisdom held that beta amyloid accumulation was a central part of the disease, and that clearing the brain of beta amyloid would be a good thing for patients.

"Dr. Moir proposed instead that beta amyloid is there for a reason: It is the way the brain defends itself against infections. Beta amyloid, he said, forms a sticky web that can trap microbes. The problem is that sometimes the brain goes overboard producing it, and when that happens the brain is damaged."
Learn More About Dr. Moir's Ideas Directly:
We think Dr. Moir was onto something, especially in light of research published in Neurology. If you would like to hear his thoughts directly, please take a few minutes to listen to our interview with him. Here is a link to the podcast. You can hear the streaming audio by clicking on the white arrow inside the green circle under Dr. Moir's photo. You can also download the free mp3 file.
The idea that Alzheimer's disease might be associated with herpes viruses is radical. It opens the door to the possibility of antivirals as Alzheimer's drugs.
The idea that cold sores (herpes simplex virus type might be associated with Alzheimer's disease is not new. You will discover that some other investigators have been proposing this theory for decades. Here is a link to an article on this topic. In it, we pose a powerful question:
There is growing evidence to suggest that herpes viruses contribute to dementia. Could an antiviral supplement or drug like Valtrex prevent Alzheimer's?
What Will the Future Hold for Alzheimer's Drugs?
There is a clinical trial underway to test antivirals as Alzheimer's drugs. It will likely take a few more years to learn whether medications such as valacyclovir (Valtrex) are helpful.
A note of cynicism: Antiviral drugs like acyclovir, valacyclovir and famciclovir have been on the market so long that they have lost their patents. The generic versions are quite affordable. Drug companies are not likely to spend hundreds of millions of dollars to test such medications against Alzheimer's disease since they cannot make a windfall.
We hope that the latest study about amyloid encourages neuroscientists to think more creatively. Here is a recent article we posted about the origins of Alzheimer's disease. If researchers were more willing to consider other options, we might make more progress. We are in desperate need of effective Alzheimer's drugs.
Share your own thoughts about Alzheimer's drugs in the comment section below.