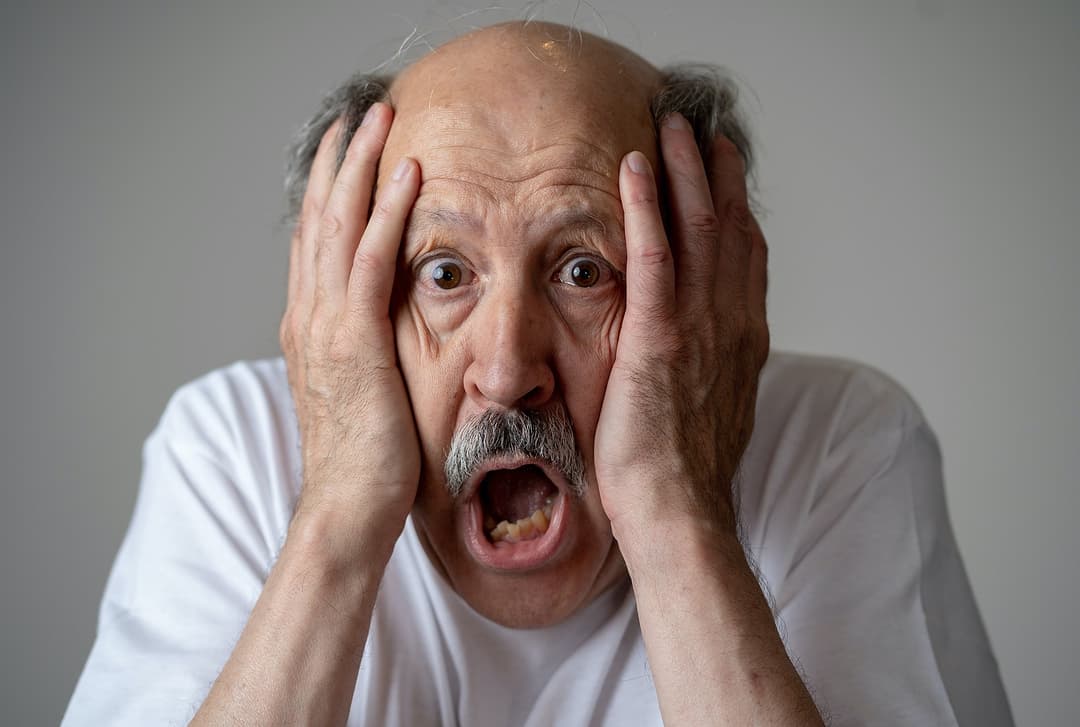 The FDA stirred up tremendous controversy earlier this week when it approved the new Alzheimer's drug Aduhelm (aducanumab). It's being presented as the first medication to actually alter the Alzheimer's disease process. That's because it reduces the accumulation of beta amyloid plaque in the brain. How good is this monoclonal antibody? Did it deserve FDA approval? Should families rush out to acquire the medicine for someone suffering from Alzheimer's disease (AD)?
A Little History:
Let's get one thing straight. We are extremely interested in effective medications to treat Alzheimer's and other neurodegenerative diseases. That's because our family has seen dementia up close and personal. We know how devastating cognitive decline can be for both the individual as well as for friends and family.
We have been tracking drug developments in this field for decades. On December 23, 1991, we wrote an editorial column for our syndicated newspapers about the drug Cognex (tacrine). We chastised the FDA for moving too slowly on a drug against Alzheimer's disease. The agency eventually approved Cognex in 1993. It was the first medication to get the green light against AD.
We were wrong! We shouldn't have pushed for Cognex approval. The drug wasn't very effective, and it came with some serious side effects. Cognex was withdrawn from the market in 2013 because of concerns about liver toxicity.
We share this story because it is a cautionary tale. As desperate as we all are for an effective treatment for AD, we need evidence that a drug really works and is not going to cause more harm than good. That's especially true if it comes with a hefty price tag!
The Inside Story on Aduhelm:
Aducanumab will be sold under the brand name Aduhelm. Biogen is planning to charge $56,000 a year. Costs for individual patients will vary depending upon insurance coverage. Some experts estimate that coinsurance and copayments could reach $10,000 a year for traditional Medicare participants. Brain imaging could add additional costs. 
$56,000 might be a fair price if the drug worked really well against Alzheimer's disease. The problem is that a panel of outside experts recommended against FDA approval. None of them thought the drug should get the FDA's green light.
These are not a bunch of casual observers. These are distinguished researchers and clinicians in the field. They make up the Peripheral and Central Nervous System Drugs Advisory Committee of the FDA.
Usually, the FDA follows the advice of its outside advisory committees. This time, however, it ignored their advice. It is unheard of for the FDA to approve a drug when the entire expert committee believes the drug is unworthy of approval.
What Committee Members Say About Aduhelm:
Dr. David Knopman is a clinical neurologist at the Mayo Clinic. He was involved in a clinical trial of aducanumab. As a result, he was not allowed to vote on the drug. He resigned from the committee this week because of the FDA's decision to approve Aduhelm.
"I understand that the advisory committees are just that — advisory — but, the whole saga of the approval of aducanumab, from the biased questions posed to the committee on Nov 6, 2020 at the public hearing to the announcement of the accelerated approval 2 days ago, was deeply disrespectful to the committee members and denigrated their role.

"'I don't wish to be part of an advisory committee in the future and be treated as my colleagues were who served on the aducanumab advisory committee,' he added."
Dr. Joel Perlmutter is professor of neurology at Washington University School of Medicine. He also resigned from the advisory committee because of the FDA's decision to approve Aduhelm.
"As an advisory committee member, I am extraordinarily disappointed that our unbiased advisory committee review was not valued."

"Perlmutter said he did not believe the evidence supporting efficacy of aducanumab in the treatment of Alzheimer's was convincing; in addition, he had concerns about potential adverse effects with the drug, as well as the cost and the possible delays to the development of other therapies that this approval may cause."
But wait…it gets worse! A third member of the Peripheral and Central Nervous System Drugs Advisory Committee of the FDA quit this week because of the FDA's decision. Dr. Aaron Kesselheim is a distinguished Professor of Medicine at Harvard Medical School. He created and leads the Program on Regulation, Therapeutics, and Law. Dr. Kesselheim is an expert on pharmaceutical policy, clinical trials and pharmacoepidemiology. He is what we refer to as a "heavy hitter." He has served on FDA's Peripheral and Central Nervous System Drugs Advisory Committee since 2015. 
Dr. Kesselheim told Reuters (June 11, 2021) that he resigned because of the FDA's actions to approve Aduhelm:
"My rationale was that the FDA needs to re-evaluate how it solicits and uses the advisory committees … because I didn't think that the firm recommendations from the committee in this case … were appropriately integrated into the decision-making process."
In a letter to the Acting Commissioner of the FDA, Dr. Janet Woodcock, Dr. Kesselheim wrote that the approval of Aduhelm:
"…was probably the worst drug approval decision in recent U.S. history."
The Wall Street Journal (June 10, 2021) says that Dr. Kesselheim "called the Aduhelm decision a 'debacle.'"
The Journal adds that he believes FDA's approval:
"… will undermine the care of these patients, public trust in the FDA, the pursuit of useful therapeutic innovation and the affordability of the healthcare system."
To have three members of an FDA advisory committee resign after an FDA drug approval is unprecedented! There is something very wrong about this process. 
The Science Is Questionable:
"Futility"
An article in JAMA (March 30, 2021) describes the first advisory committee meeting last November and the results of the clinical trials.
The word "futility" means just what you think it means.
"…considering that these efficacy trials were stopped for futility, there is no reason to favor the trial with the positive signal in 1 of 2 treatment groups over the trial with the negative outcome in both treatment groups, and there is no persuasive evidence to support approval of aducanumab at this time."
How Does Aduhelm Work?
Over the last 20 years, many drug companies have tried to develop effective medications against Alzheimer's disease. Let's face it, a truly effective medicine would be a bonanza for any pharmaceutical manufacturer. At least 20 different drugs have been created to attack amyloid plaques in the brain. Many AD researchers believe that it is this amyloid material that causes AD.
Aducanumab was especially good at clearing away amyloid plaque. The trouble is that removing amyloid from the brain hasn't resulted in meaningful clinical improvement in the vast majority of clinical trials. In other words, anti-amyloid medications can get rid of plaque without changing the clinical course of cognitive decline or improving the functions of daily living. The initial results of two phase 3 clinical trials with aducanumab were so disappointing that the company terminated the trials prematurely in 2019.
Neither aducanumab nor any of the similar drugs that have been developed have shown that they can improve memory, help patients think more clearly or interrupt the progression of dementia in a meaningful way. People in the one "positive" trial had an advantage of just 0.39 points on an 18-point cognitive scale if they were taking a high dose of Aduhelm. Those taking a lower dose were no different from placebo in their test results.
Is Amyloid the Cause or the Effect of Alzheimer's Disease?
Although many neuroscientists still believe that amyloid is the villain in the Alzheimer's disease story, other researchers are beginning to doubt that hypothesis. A few years ago we interviewed a brilliant scientist at Harvard. Dr. Robert Moir and his colleagues believed that beta amyloid forms to protect the brain from microbes. Here is a link to details about this theory.
Why Are There No Effective Alzheimer's Drugs?
A new study in the journal Neurology challenges the amyloid theory behind Alzheimer's disease. Maybe that's why there are no effective Alzheimer's drugs.
Instead of being the underlying cause of Alzheimer's disease, amyloid may be a symptom of brain inflammation or an infectious disease process. Reducing amyloid in the brain with drugs may not actually alter the underlying brain deterioration.
We strongly encourage you to listen to our interview with Dr. Moir. We think you will find it intriguing. Here is a link to the podcast. 
What Are the Side Effects of Aducanumab?
Side effects of this drug are worrisome. Some people develop brain swelling in reaction to aducanumab. This could lead to headaches, dizziness, disorientation and falls. As a result, patients will need to undergo brain imaging designed to detect brain swelling. Other potential adverse reactions include nausea, diarrhea, confusion, delirium and brain bleeds (micro hemorrhages). 
If Aduhelm were truly a breakthrough drug that could reverse most of the symptoms of Alzheimer's disease, patients and families would probably put up with any number of serious side effects. Getting your brain back after cognitive decline would truly be worth almost any risk. And families would almost assuredly be willing to pay $10,000 or more a year in copayments.
We wish this drug were a breakthrough. We desperately need one. But until a new clinical trial demonstrates that Aduhelm can restore memory, improve cognitive function and help people perform activities of daily living, I remain skeptical. We hope that researchers start examining other theories of AD besides beta amyloid plaque. Innovative thinking may someday lead to a true breakthrough.
What Do You Think?
We would very much like to get your feedback in the comment section below. Please consider sharing this article with a friend or family member. You can do that by scrolling to the top of the page and using one of the icons for email, Facebook and/or Twitter.
This new FDA drug approval has been the hot news story of the week. We suspect that many people have been impressed with headlines about a drug breakthrough for Alzheimer's disease. Perhaps they need to get the rest of the story. Thank you for sharing this story. You might also suggest to some of your friends that subscribing to our newsletter is worthwhile. Here is a link should you choose to support our work.