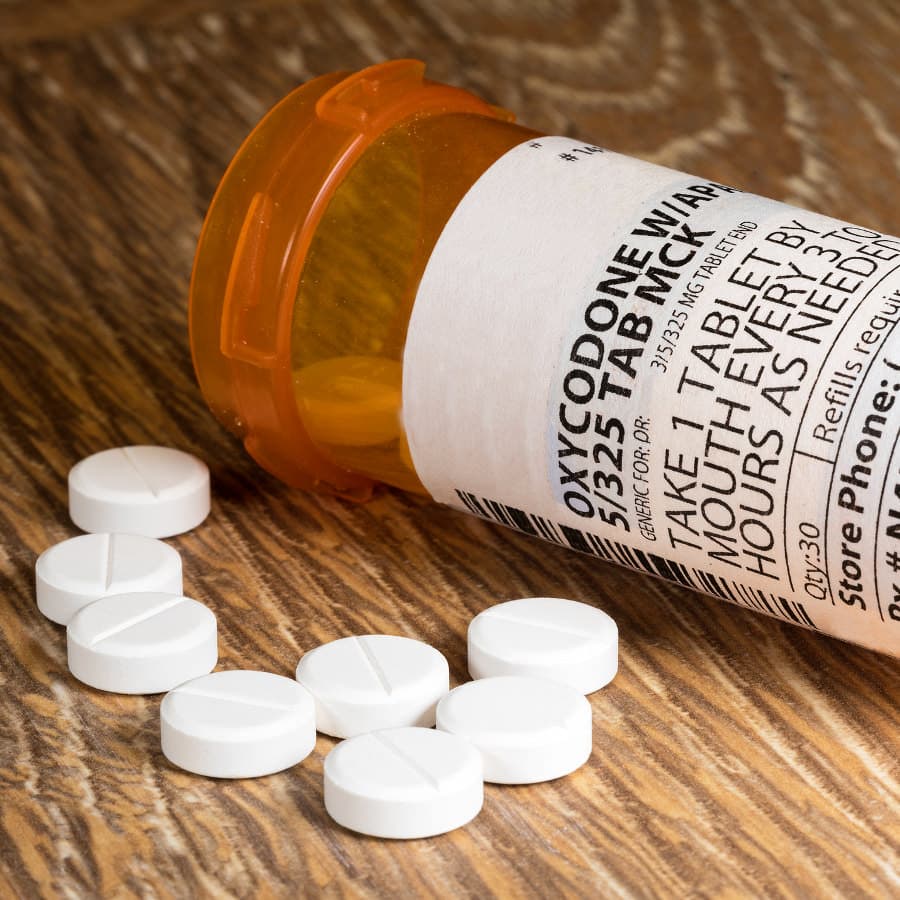 We have been reading about the horrors of opioids for decades. Americans are increasingly paranoid about drugs like codeine, hydrocodone (Lorcet, Lortab, Norco, Vicodin, etc.) and oxycodone (OxyContin, Percocet, etc.). It's understandable. We are constantly reminded that opioids remain a major killer in the US. As a result, surgeons have become reluctant to prescribe opioids for more than a couple of days, even after serious surgery. Dentists have become cautious about prescribing such analgesics after tooth extractions. And regular health care providers have stopped prescribing opioids even for patients in severe chronic pain.
Has the strategy to restrict opioid prescriptions worked or are people in terrible pain being punished for very little gain? A new study suggests that cutting off access to opioid prescriptions has not reduced deaths, especially among teenagers. Illicit fentanyl looks to be a big part of the problem (JAMA, April 12, 2022).
A Short History of Opioids:
Before there were modern pain relievers, humans relied on the natural world to ease suffering. The Sumerians were using opium from the poppy plant by 3,400 BC. They shared the pain-relieving potential of this plant with the Assyrians, who passed it along to the Egyptians. Eventually Alexander the Great took it with him to India. From there, opiates spread around the world.
Fast forward a few thousand years and you will discover that prescription opioids became very popular. The number one most prescribed drug in the United States a decade ago was the combination of hydrocodone and acetaminophen. Over 135 million prescriptions were dispensed. That was up from 122,806,850 prescriptions in 2010 (Drug Topics, June, 2011). Add in oxycodone with acetaminophen and you get millions more opioid prescriptions out the pharmacy door.
Although the majority of those were legitimate prescriptions, many were excessive. The opioid epidemic was in full swing and there was a lot of diversion going on. It caused untold misery and deaths. Politicians, pundits and drug regulators all weighed in on measures to prevent abuse and the deaths that resulted from illicit use.
One result was that opioid prescriptions fell dramatically. At last count, prescriptions for hydrocodone and acetaminophen were reduced to 30 million. That is down 100 million prescriptions in less than a decade (ClinCalc DrugStats Database). It should have had a dramatic impact on the number of people overdosing on opioid pain relievers. Instead, the death rate has climbed. What went wrong?
Why Are So Many People Still Dying From Opioids?
A research letter in JAMA (April 12, 2022) tracked "Trends in Overdose Deaths Among US Adolescents, January 2010 to June 2021)."
The authors point out that:
"The illicit drug supply has increasingly become contaminated with illicitly manufactured fentanyls and other synthetic opioid and benzodiazepine analogues."
Here is what they found:
"In the overall population, numbers of overdose deaths were higher and rates increased steadily from 2010 (n = 38 329; 12.4 per 100000) to 2020 (n = 91 799; 27.86 per 100000) and 2021 (n = 101 954; 31.06 per 100 000). The percent change was 29.48% from 2019 to 2020 and 11.48% from 2020 to 2021.

"Among adolescents, fentanyl-involved fatalities increased from 253 (1.21 per 100000) in 2019 to 680 (3.26 per
100000) in 2020 and to 884 (4.23 per 100000) in 2021."
What's Going On?
How do we explain the paradox that prescriptions for both hydrocodone and oxycodone have dropped dramatically over the last decade, but deaths, especially among adolescents, are up dramatically?
The authors of this study suggest that the problem is due to illicit fentanyl:
"Since 2015, fentanyls have been increasingly added to counterfeit pills resembling prescription opioids, benzodiazepines, and other drugs, which adolescents may not identify as dangerous and which may be playing a key role in these shifts."
These researchers offer some suggestions:
"Increasing adolescent overdose deaths, in the context of increasing availability of illicit fentanyls, highlight the need for accurate harm-reduction education for adolescents and greater access to naloxone and services for mental health and substance use behaviors."
What Is Harm Reduction?
Most people have very little understanding of "harm reduction." We were fortunate enough to interview two of the country's leading experts on this topic on our syndicated national public radio show (April 4, 2022). We think you will find their insights extremely valuable at this link:
The War on Drugs Has Also Failed People in Pain:
When something goes wrong in your body, the signal you get is pain. Whether it's an emergency like a broken bone or appendicitis or something more chronic like degenerative back disease, pain is usually the common denominator. When someone has undergone every treatment modern medicine has to offer and is still suffering unbearable pain, what is left?
For many people, an opioid prescription is the medication of last resort. We have heard from hundreds of chronic pain patients that they too are victims of the opioid epidemic.
The DEA's War on Opioids:
The Drug Enforcement Administration cracked down on the medical use of synthetic narcotics such as oxycodone (OxyContin) and hydrocodone, found in Lorcet, Lortab, Norco and Vicodin. Although such drugs have led to addiction and death, they also remain among our most powerful and effective pain relievers.
There was a time when physicians were trusted to use good judgment in the prescribing of hydrocodone and oxycodone. No doubt some were far too promiscuous in prescribing such powerful pain relievers. But others were very thoughtful and cautioned patients about abuse. These doctors prescribed opioids judiciously.
The DEA changed the rules in October, 2014. That was when the Drug Enforcement Administration moved hydrocodone combination pain relievers (HCPs) like Lortab, Norco and Vicodin from Schedule III to Schedule II. That meant no more electronic prescriptions to pharmacies. And doctors could not call in a prescription, either. Each prescription was good for only one month. That meant it was much harder for patients suffering from severe chronic pain to access opioids.
Many Physicians Now Worried About Prescribing Opioids:
The media spotlight on the epidemic of opioid-related deaths scared many physicians away from prescribing such medications. Pharmacists worry about dispensing them, and some patients are too anxious about possible addiction to take these drugs at all.
Most experts recognize that opioids play a key role in easing pain for people at the end of life, particularly those whose pain is related to cancer. Surgeons continue to prescribe such drugs following a major operation, though many are now being much more cautious about dose and duration.
Chronic Pain Patients Are Suffering:
The controversy is focused on the treatment of chronic non-cancer pain. Doctors have been told that such drugs are inappropriate for people with persistent pain. Currently, CMS (Medicaid and Medicare) has drafted a policy that would make it difficult or impossible for many patients to get prescriptions for such medications.
What impact will that have on their medical care? We have heard from hundreds of patients who are now feeling desperate. Here are just a few examples:
D.M. in Baton Rouge, LA, shared a poignant story:
"It is really a shame how a physician who took an oath 'To Do No Harm' out of medical school can bow down to a government that has no business meddling in the practice of medicine.

"I was injured twice in Vietnam, and in 1988 a backhoe drove over me. I've had four back surgeries as a result, but am left with chronic pain. I haven't told the VA that this 65-year-old soldier who proudly served my country in time of need often thinks about taking my own life. It is truly sad that the very country I went to war for is the one that is going to be the death of me.

"I will fight this pain with all I have because I care about my family. But since my dosage of Oxycontin was reduced, I have a hard time getting even two hours of sleep a night. I can not find a position in which I am not in pain."
Many other chronic pain patients who never abused opioid pain relievers are now at the end of their rope. Many have suffered unbearable withdrawal because they can no longer access medications that allowed them to function. Others, like this Vietnam vet, are becoming suicidal because the pain is so excruciating.
Other Stories from People In Pain:
Jan in Plano, IL, is also at the end of her rope:
"I had a crush injury to my feet and legs 17 years ago. All my nerves died. I have been on everything, but mostly just Fentanyl patches every other day.

"A neurologist who knew nothing about pain stopped my Fentanyl when I tried to have a spinal stem implant. I felt like Joan of Arc burning at the stake. I couldn't lift my head off the bed, and vomited till taken to the hospital.

"The pain was excruciatingly unbearable!! If I couldn't get my Fentanyl I would have to find a way to end it. So the deaths from drug addicts that the DEA is trying to prevent will just be made up in suicides from people in severe, unending pain! The government needs to stay out of our lives."
Rose in Cape Vincent, NY, is also desperate:
"I injured my back at work 8 years ago. As a result of my accident, I have herniated, bulging discs and scoliosis. with Protein C deficiency, a blood clotting disorder, I am not a candidate for surgery.

"At 42, I'm on disability and live with horrific pain. My quality of life continues to deteriorate every day. I spend much of my time in bed and am no longer able to enjoy the things I used to do.
Limited Alternatives to Opioids:
"Because of the Protein C deficiency, I am not supposed to take NSAIDs or steroids. These drugs can cause fatal bleeding problems. Last year my pain management physician was arrested. At that time, I was prescribed morphine. After his arrest, I ran out of medication and suffered terribly from withdrawal.

"I've suffered so much since then and I'm no longer able to live alone. It's tempting to take copious amounts of ibuprofen, despite the risks of internal bleeding. I was recently hospitalized for chronic pain because I could not get out of bed and could not walk. When I spent 8 days in the hospital, my pain was controlled for the first time since my former doctor's arrest.

"While I was hospitalized, I was referred to pain management. They provided me enough pain medication to get me through until my appointment. The medication barely makes any difference whatsoever in controlling my pain. I never abused, misused or sold my pain medication. Why am I being punished, along with so many others who suffer from chronic pain?
Wishing for Death:
"I'm so miserable that I wish I'd get another DVT [deep vein thrombosis] or pulmonary embolism and just be put out of this misery. Animals are treated more humanely than those of us who suffer this way. I really believe the CDC and DEA are depending on all of us to kill ourselves. Maybe they want to eliminate all of us who are disabled and rely on SSD or other forms of government assistance because we're burdens to society. I know this must sound crazy, but why are those of us who suffer so terribly being treated like drug addicts?

"Perhaps if we all joined together, we could stop this horrendous patient abuse. I only want some quality of life back."
The Terrible Dilemma:
There are few medications that work as well as opioids to control severe pain. That is why surgeons still prescribe drugs like Vicodin after a major operation and why hospice workers rely on narcotics to ease the pain of terminal cancer patients. Medications like NSAIDs or tramadol just do not work as well and they carry their own risks.
It is clear that the war on opioid medications has not reduced overdose deaths in the United States. Data from the National Center for Health Statistics reveals an extraordinary increase over the last two decades. In 1999 there were under 20,000 OD deaths. By 2020 that number exceeded 91,000, even though opioid prescriptions were down substantially.
Where Are the Illicit Opioids Coming From?
Where are the synthetic fentanyls coming from? Initially, China was the source of much of the illicit fentanyl coming into the US. Now, though, Mexico has become the "dominant source" for deadly fentanyl counterfeit compounds. We lose more lives from these synthetic opioids than the combined deaths from firearms, homicides, suicides and car crashes combined.
Our drug enforcement authorities have been unable to stop the flow of deadly fentanyls into this country. At the same time, policies from the CDC, FDA and DEA have left millions of chronic pain patients abandoned without a safety net. This is what we call a lose-lose proposition. We continue to lose the war on illicit drugs while people in chronic pain continue to suffer. Our interview with Dr. Sean Mackey and Ross Douthat reveals some strategies for managing chronic pain. Dr. Mackey is one of the country's leading pain experts. He offers some valuable insights at this link, including the judicious use of opioids.
What do you think? We would like to get your perspective in the comment section below.