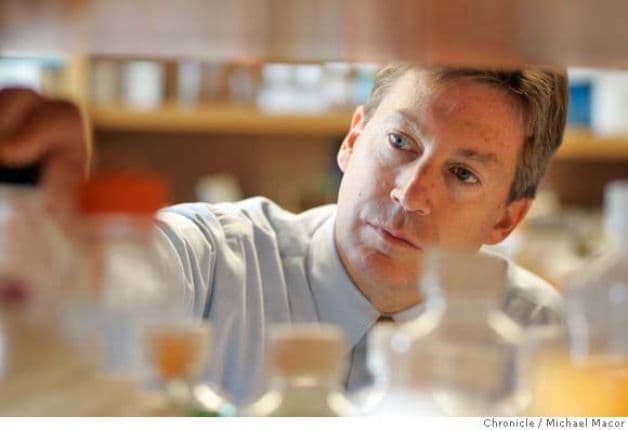 How to Defend Your Brain During the Pandemic and Beyond
For decades, neurologists have been telling us that Alzheimer disease is driven largely by the accumulation of beta-amyloid plaque in the brain. They have suspected that this is determined in large measure by genetics, and they've been searching for medications that can clear beta-amyloid out of the brain. But what if beta-amyloid is actually an innocent bystander doing its best to shield neurons from infection? Find out how to defend your brain from COVID-19 and other insults.
What Is the Role of Beta-Amyloid in the Immune System?
Scientists have now accumulated significant evidence that beta-amyloid, also referred to as A-beta, is an important part of the innate immune system. If it is, will it ramp up when a person becomes infected with SARS-CoV-2, the virus that causes COVID-19? How does COVID-19 affect the nervous system? Vascular complications and oxygen restriction could put the brain under significant stress.
Bolstering Our Defense Against COVID-19:
Even before the pandemic started, scientists were paying attention to the effects of infections and toxins on the brain. To defend your brain, you will of course need a good diet. But you may also want to add a few supplements that you didn't know much about beforehand. How much zinc is appropriate? Should you be taking glutathione or AHCC? Dr. Bredesen describes a beneficial regimen.
Measuring Your Micronutrients:
Calculating whether your diet is actually optimal to protect your brain can be tough. Dr. Bredesen suggests an app called Cronometer.  It can help you track your micronutrient consumption as well as your exercise to figure out how well you are doing in following a brain-bolstering eating pattern. You'll want to make sure you are getting plenty of flavonoids. People who eat the most of these plant compounds from colorful veggies and fruits have the lowest risk of developing dementia.
Drugs and the Brain:
What in the world could a heartburn medicine have to do with your brain health? It turns out, according to scientists in Sweden, that drugs like lansoprazole (Prevacid) or rabeprazole (AcipHex) block the enzyme that the brain uses to make acetylcholine. This compound is a crucial neurotransmitter. There are dozens of other medications that can interfere with its activity. When people have too many of these anticholinergic drugs on board, it can seriously affect their cognitive capacity. That's why reducing the anticholinergic burden is an important step to defend your brain.
People also need to be aware of the toxins they encounter, from mold to heavy metals like mercury or lead. Find out how to take good care of your brain and reduce your risk of Alzheimer disease even in the face of the pandemic.
This Week's Guest:
Dale Bredesen, MD, is an expert in aging and neurodegenerative diseases. He is a Professor of Molecular and Medical Pharmacology at UCLA. Dr. Bredesen is also the founding President and CEO of the Buck Institute for Research on Aging and the Co-founder of MPI Cognition. Dr. Bredesen is the author of the New York Time's best seller The End of Alzheimer's: The First Program to Prevent and Reverse Cognitive Decline. His new book, The End of Alzheimer's Program: The First Protocol to Enhance Cognition and Reverse Decline at Any Age, will be available on 8-18-20.
Listen to the Podcast:
The podcast of this program will be available Monday, June 1, 2020, after its broadcast on May 30. The show can be streamed online from this site and podcasts can be downloaded for free. CDs may be purchased at any time after broadcast for $9.99.