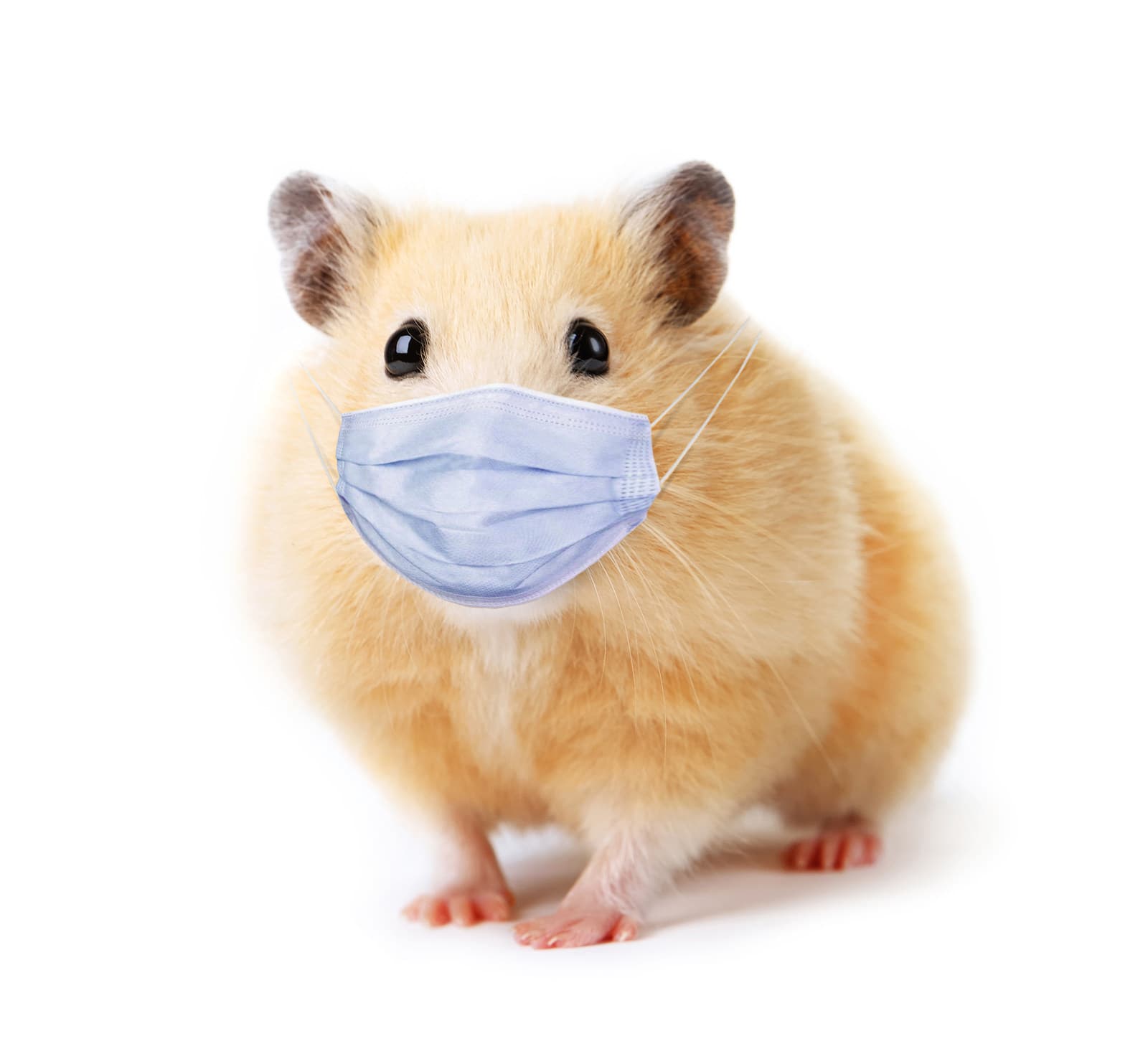 If you have been wondering whether wearing a face mask is worth the hassle, hamsters in Hong Kong have news for you. Put that mask on, for your neighbor's sake!
Hong Kong Scientists Studying Hamsters:
The researchers didn't put tiny masks on the rodents. Instead, they deliberately infected some of them with the SARS-CoV-2 coronavirus and housed others near them. In addition, they made sure that the flow of air went from sick creatures toward the healthy ones. Previous studies have shown that the virus can travel on circulating air.
Without any barriers, 67 percent of the healthy animals contracted the infection. When the scientists covered the healthy hamsters' cage with surgical masks, the infection rate dropped to just 33 percent. What's more, covering the cage of the infected rodents instead reduced the spread of the virus to just 17 percent. In addition, the animals who did become infected in that situation had lower viral loads in their bodies.
One of the researchers, Dr. Yuen Kwok-yong, commented at a press conference:
"In our hamster experiment, it shows very clearly that if infected hamsters or humans — especially asymptomatic or symptomatic ones — put on masks, they actually protect other people."
Why This Research Is So Exciting:
We cannot ethically perform a human experiment that would intentionally try to infect human volunteers. As a result, one could never do this kind of mask experiment with people.
The hamsters, however, have demonstrated that if their respiratory tracts are protected from viral particles, they are less likely to catch SARS-CoV-2. Let's thank the hamsters for their contribution to our better understanding of the coronavirus transmissibility.
Previous research has shown that asymptomatic individuals can be infected and can spread the coronavirus. Therefore, it is helpful to have the reinforcement from this study to show that wearing a mask is a thoughtful behavior to protect others as well as yourself. The study itself is reportedly being reviewed for publication in the journal Clinical Infectious Diseases, where Dr. Yuen Kwok-yong has published previous research. 
If you have friends or family who think wearing a mask is a waste of time, please send them this post. Perhaps if they read about the hamsters they will be more likely to wear a mask themselves. The icons at the top of this page will make it easy for you to send an email or post to Facebook or Twitter. Share your thoughts about the hamsters in the comment section below.