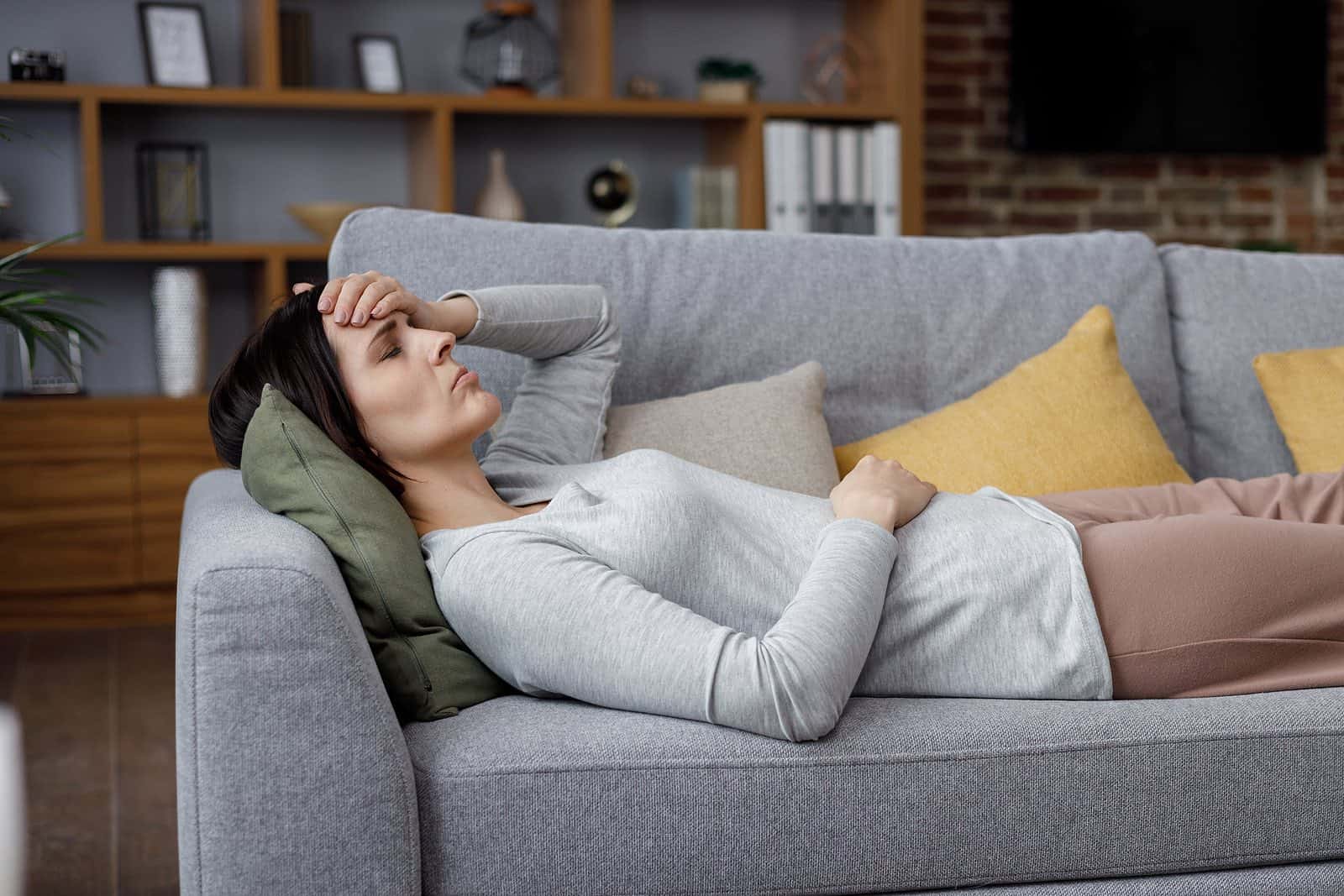 There is growing recognition that long COVID is becoming a serious challenge to health systems around the world. Doctors do not know what causes this condition in which symptoms persist for months or even years. There is currently no cure. That's why researchers are looking for potential treatments that could ease symptoms such as fatigue, shortness of breath and brain fog. Will it be helpful to try low dose naltrexone for long COVID?
The Fascinating Story of Low Dose Naltrexone:
We have been writing and talking about naltrexone for many years. The drug was first approved by the FDA under the name Trexan in 1984. It was initially given a green light to help treat opioid dependence. A decade later the FDA granted the drug company the right to promote naltrexone for the treatment of alcohol dependence. The brand name became ReVia. The dose was 50 mg.
Generic naltrexone continues to be prescribed for alcohol use disorders and opioid dependence. It is categorized as an opioid antagonist. The belief is that naltrexone blocks the cravings for alcohol (Incorporating Alcohol Pharmacotherapies Into Medical Practice: Oral Naltrexone).
What Is Low Dose Naltrexone?
Doctors have been experimenting with low dose naltrexone for a variety of conditions. One of the first studies was carried out in mice and published in Science (Aug. 12, 1983).
The authors reported that the low doses of naltrexone could inhibit the growth of the brain cancer neuroblastoma:
"These results show that naltrexone can modulate tumor response and suggest a role for the endorphin-opiate receptor system in neuro-oncogenic events."
We were intrigued to discover an article in the journal Advances in Therapy (Feb. 2021) titled:
"Naltrexone's Impact on Cancer Progression and Mortality: A Systematic Review of Studies in Humans, Animal Models, and Cell Cultures."
The authors concluded:
"This review emphasizes the value of potential future research on NTX [naltrexone] in cancer therapy, and warrants need for a better understanding of underlying mechanisms. Future controlled studies with more robust sample sizes, particularly in humans, are needed to fully elucidate its potential in cancer therapy."
A New York City physician, Dr. Berhard Bihari, started treating patients with low dose naltrexone (LDN) in the mid 1980s. He used doses of 3 mg to treat patients with HIV, autoimmune diseases and some cancers. Remember, the FDA-approved dose is much higher: 50 mg.
Other Uses for LDN:
Here are some of the articles we have written about low dose naltrexone (LDN):
Low Dose Naltrexone (LDN) Provides Surprising Pain Relief 
What do you know about low dose naltrexone (LDN) for pain? This drug has been around for decades and it just might help some people in pain.
Low Dose Naltrexone for Fibromyalgia and Other Nasty Conditions
Can Naltrexone Help Symptoms of Sjogren's?
Low Dose Naltrexone Worked for Pain
We do not want to suggest that low dose naltrexone is some sort of all-purpose treatment for auto-immune disorders or pain problems. But there is growing interest in the drug for a variety of hard-to-treat conditions. We just wish there were bigger and better randomized controlled trials.
A Pilot Study Tests Low Dose Naltrexone for Long COVID:
There has been little to offer patients with long COVID. In case you have not been following the tale of woe and intrigue around this condition, here is a link that will provide an overview.
There is now a pilot study suggesting that there might be some benefit to trying low dose naltrexone for long COVID (Brain, Behavior, & Immunity – Health, Oct. 2022). Please keep in mind that this is preliminary research. It is titled:
"Safety and efficacy of low dose naltrexone in a long covid cohort; an interventional pre-post study"
The authors introduce their study of low dose naltrexone for long COVID by stating:
"Up to 37.7% of patients experience symptoms beyond 12 weeks after infection with SARS-CoV-2. To date care for people with long covid has centred around multidisciplinary rehabilitation, self care and self pacing. No pharmacotherapy has been shown to be beneficial."
The pilot study involved 52 patients.
A total of 36 participants completed the questionnaire after two to three months.
"Patients who enrolled in the study received LDN 1 mg once daily for one month, the dose was increased by 1 mg monthly to a maximum of 3 mg."
The authors report that low dose naltrexone for long COVID helped with:
"…activities of daily living, energy levels, pain levels, levels of concentration, sleep disturbance and overall recovery from COVID-19…"
People also reported less chest tightness and cough. The authors acknowledge that this was not a placebo-controlled trial and call for larger, more robust studies.
We could not agree more! We need bigger and better clinical trials to test this new use for an old drug. Remember, naltrexone is normally prescribed to help people overcome their dependence upon alcohol or narcotics. The usual dose is 50 mg daily.
In this study, however, patients took only 1 to 3 mg. Ideally, the NIH would sponsor a large, randomized controlled trial (RCT) of low dose naltrexone for long COVID. There are millions of people suffering. If there is something helpful, we need to know about it as soon as possible.
The authors conclude their pilot study this way:
"In summary larger more robust studies are needed to explore the safety and efficacy of LDN in long covid patients. In this study it appears LDN is quite safe and may be beneficial in alleviating a number of symptoms and improving function over a relatively short time period."
Brain, Behavior, & Immunity – Health, Oct. 2022
Final Words:
Long COVID is turning into a huge problem. We need to better understand what causes this condition and how to treat it. We think this must become the highest priority of infectious disease experts and medical researchers. Otherwise, millions of people will continue to suffer.