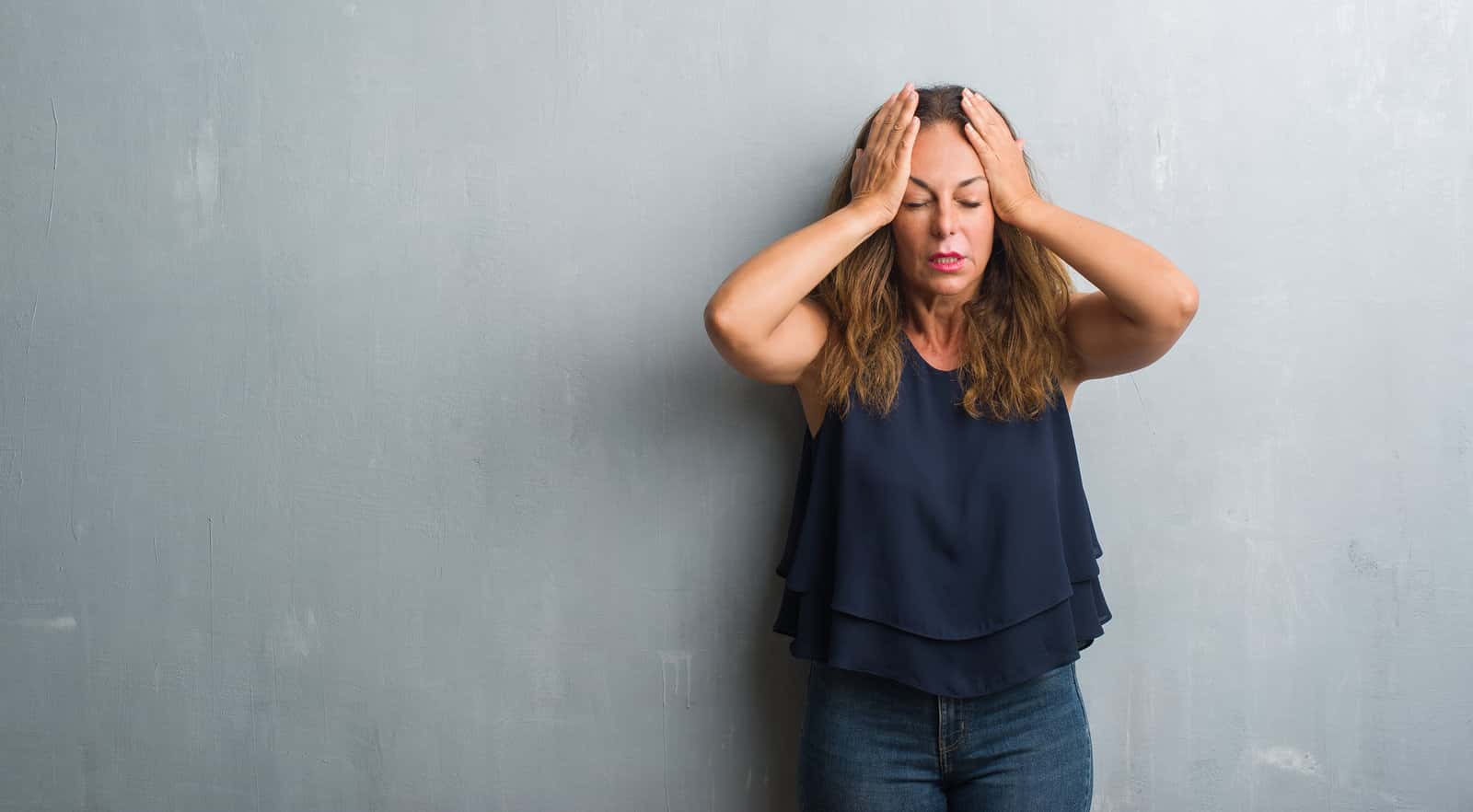 Most health professionals are familiar with the drug naloxone (Narcan). They inject it when someone has overdosed on an opioid to reverse the effects. This medication has saved countless lives by homing in on opioid receptors in the brain like a guided missile. It kicks fentanyl, heroin, morphine and other opioids off those receptors. Within seconds, many overdose victims awaken and start breathing again. Most people are less familiar with naloxone's chemical cousin, naltrexone. This oral medicine is also an opioid antagonist. It lasts longer and works to curb cravings from opioids and alcohol. Intriguing new data suggest that low dose naltrexone for fibromyalgia and other painful conditions may be worthy of consideration.
A Reader Inquires About Low Dose Naltrexone for Fibromyalgia:
Q. Why haven't you written about naltrexone? It
has been used at low doses (LDN) to treat
fibromyalgia and myalgic encephalomyelitis. ME
is the new term for chronic fatigue syndrome.
A. Actually, we have written about low dose naltrexone for fibromyalgia and other hard-to-treat conditions such as complex regional pain syndrome, Crohn's disease and multiple sclerosis. Here is a link:
Low Dose Naltrexone Worked for Pain
People with chronic pain from fibromyalgia, MS or complex regional pain syndrome have few options. Low dose naltrexone is a novel approach gaining converts.
Naltrexone has been available for decades. The FDA has approved this medication for helping people overcome alcohol dependence. It also has the FDA's blessing to block the effects of opioids.
The FDA went out of its way to say:
"Naltrexone hydrochloride tablets USP 50 mg has not been shown to provide any therapeutic benefit except as part of an appropriate plan of management for the addictions."
In other words, the FDA does not approve of naltrexone for any other uses. Please note that the dose the FDA is referring to is 50 mg. That is the amount that is used to curb alcohol cravings or overcome the impact of opioids. Low dose naltrexone for fibromyalgia or other conditions is way lower (1.5 to 4.5 mg). That's less than one tenth of the "standard" FDA-approved dose.
Low Dose Naltrexone for Fibromyalgia and Nerve Pain:
Some physicians are prescribing low-dose naltrexone off label for a number of other conditions, including fibromyalgia, ME, multiple sclerosis, Crohn's disease, inflammatory bowel disease and amyotrophic lateral sclerosis (ALS, aka Lou Gehrig's disease) (NIPH Systematic Reviews, April 2015).
Although research shows that LDN may work by restoring the function of transient receptor potential (TRP) ion channels, we have not seen large clinical trials for these indications (Frontiers in Immunology, Oct. 31, 2019).
How Does Low Dose Naltrexone for Fibromyalgia Work?
Dr. Bruce Vrooman is an associate professor of anesthesiology at the Dartmouth Geisel School of Medicine.
"…when it comes to treating some patients with complex chronic pain, low-dose naltrexone appears to be more effective and well-tolerated than the big-name opioids that dominated pain management for decades.

"Those patients may report that this is indeed a game changer," Vrooman says. "It may truly help them with their activities, help them feel better."
Alex Smith goes on to note:
"So how does it work? Scientists think that for many chronic pain patients, the central nervous system gets overworked and agitated. Pain signals fire in an out-of-control feedback loop that drowns out the body's natural pain-relieving systems.

"They suspect that low doses of naltrexone dampen that inflammation and kick-start the body's production of pain-killing endorphins — all with relatively minor side effects.

"Despite the promise of low-dose naltrexone, its advocates say few doctors know about it."
Dr. Vrooman and a colleague have reviewed the medical literature on low-dose naltrexone. They analyzed its clinical use for fibromyalgia, MS, Crohn's disease, cancer and complex-regional pain syndrome.
Here is their analysis of one randomized controlled trial and their conclusions about low dose naltrexone for fibromyalgia (Medical Sciences, Sept. 21, 2018): 
"More than a half (57%), were considered responders per criteria used in the previous study. Patients' satisfaction with life and mood was significantly better while taking LDN [low dose naltrexone]. Due to no reported side effects in the pilot study, it was interesting that vivid dreams and headaches appeared more commonly while taking LDN, even though the treatment was rated equally tolerable as placebo. These side effects were minimized once the LDN dose was lowered to 3 mg per day.

"Based on current reports of numerous benefits and an excellent safety profile, clinical use of LDN [low dose naltrexone] may be seen as a reasonable option in patients with fibromyalgia or IBD [inflammatory bowel disease]."
How Safe Is Low Dose Naltrexone for Fibromyalgia?
The FDA is surprisingly upbeat about the overall safety profile of naltrexone.
Remember, the dose used in alcoholism trials is 50 mg, more than ten times the LDN dose.
"During two randomized, double-blind placebo-controlled 12 week trials to evaluate the efficacy of naltrexone hydrochloride as an adjunctive treatment of alcohol dependence, most patients tolerated naltrexone hydrochloride well. In these studies, a total of 93 patients received naltrexone hydrochloride at a dose of 50 mg once daily. Five of these patients discontinued naltrexone hydrochloride because of nausea. No serious adverse events were reported during these two trials.

"Among opioid free individuals, naltrexone hydrochloride administration at the recommended dose has not been associated with a predictable profile of serious adverse or untoward events. However, as mentioned above, among individuals using opioids, naltrexone hydrochloride may cause serious withdrawal reactions."
What Readers Have to Say:
G.I.S. offers this perspective on low dose naltrexone for fibromyalgia:
"I have had fibromyalgia for over 20 years. This is a very hard disease to treat. I have taken everything for fibromyalgia but the following work the best for me: Magnesium two, 200 mg tablets a day; Vitamin D3; Omega 3 fatty acids; B Complex; Probiotic; Vitamin C; Melatonin 5 mg for sleep; Flexeril for muscle pain; extra strength Tylenol (ONLY AS NEEDED) and low dose of naltrexone, 1 mg, three times a day and Voltaren prescription pain cream. Eating a high protein and low sugar diet AND staying away from caffeine helps me the most, diet-wise.

"It's important to keep moving as much as possible and keep your weight down. People truly do not understand both of these diseases if they do not have them. You have pain, soreness, stiffness, mental fog, trouble sleeping, severe fatigue and barometric pressure can flare up the pain.

"Long soaks in epsom salts helps along with heat packs, and a massage tends to help tremendously. No two people are alike that have fibromyalgia or Hashimoto's – so it is not a one-size-fits-all treatment."
Tom shares this experience:
"I've been on low dose naltrexone for fibromyalgia for 3-4 months. Nothing has helped calm/relieve my pain like naltrexone. I've taken gabapentin, cyclobenzaprine and even tramadol."
Sissy also noticed improvement:
"I have had fibromyalgia for years. I tried most of the standard treatments—Lyrica, gabapentin, Cymbalta. I was still miserable with pain, fogginess, and other side effects.

"I finally started researching for myself. I found low dose naltrexone. I asked my rheumatologist about it. He told me he did not prescribe opioids (LDN is NOT an opioid).

"I then asked my primary care doctor. He actually said he had heard of it and wrote a prescription to a compounding pharmacy, starting at a low dose. I could tell I was improving within a month. Foggy days and pain levels were lessened.

"A few years later, I am much improved. Not cured, but it's the difference between night and day, and I could not be more grateful. The ONLY side effect was insomnia for the first few weeks, which now I understand could have been alleviated by taking LDN in the morning, instead of at night. I will never stop taking my LDN."
Share your own story about low dose naltrexone for fibromyalgia or any other condition in the comment section below.