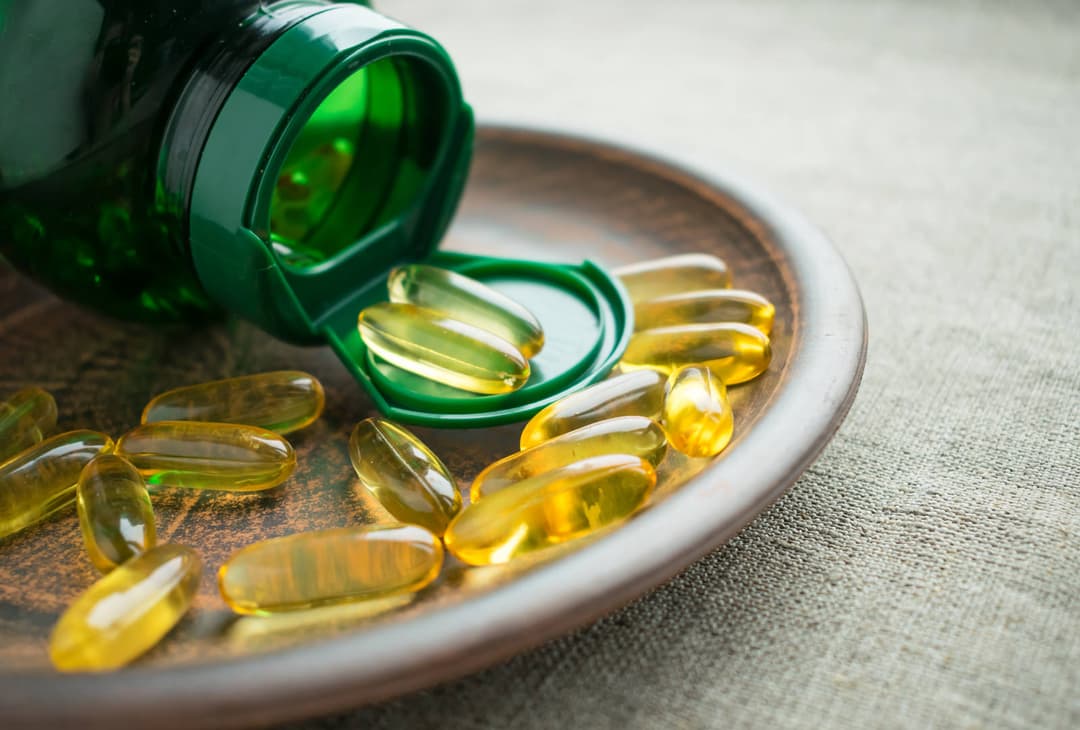 Most vitamins must come from our food (or supplements) because we don't make them ourselves. Vitamin D is an exception, because our skin makes the precursor to this hormone when we expose ourselves to sunlight. However, a deficiency in vitamin D is as serious as any other vitamin deficiency. The adverse health consequences of low vitamin D levels include high blood pressure, arthritis, infection, kidney disease, and osteoporosis. Studies have also linked vitamin D deficiency to immune system problems, respiratory diseases and diabetes.
Low Vitamin D Levels and the Risk for Dementia:
People with low vitamin D levels may also have an increased risk for dementia (American Journal of Clinical Nutrition, April 22, 2022). Researchers analyzed data from 294,514 participants in the UK Biobank. Investigators had performed blood tests and neuroimaging on each of these volunteers. Volunteers entered the study between 2006 and 2010, when they were between 40 and 69 years old. Data collection continues to this day. For this analysis, median follow-up is 11 years.
The blood tests allowed scientists to determine circulating levels of 25-hydroxyvitamin D. They found that people with low levels of 25-hydroxyvitamin D were at greater risk for dementia. The scientists suggest that the optimal levels of 25-hydroxyvitamin D may be between 25 and 50 nmols per liter. Those with low vitamin D levels (25 nmol/L) were half again as likely to experience a stroke or dementia as those with levels of 50 nmol/L. The analysis suggests that if everyone had 25-hydroxyvitamin D levels of 50 nmol/L, dementia diagnoses would drop by 17%. No benefit was apparent at higher blood levels.
Samples in the UK Biobank allow scientists to look for specific genes, designated SNPs. (SNP stands for single nucleotide polymorphism. They indicate genetic variation.) However, there were no obvious connections between specific gene variants and vitamin D levels or dementia.
The authors suggest that vitamin D could promote the growth and development of nerve cells. In addition, it may help protect blood vessels supplying the brain. Finally, adequate vitamin D levels may also have an anti-inflammatory effect on brain health.
To summarize, they end their report:
"In conclusion, our study supports a role of vitamin D deficiency on brain health, notably for the risk of dementia."
Earlier Studies on Low Vitamin D Levels:
This is not the first study to suggest a link between vitamin D and the risk of dementia. In 2010, a study followed 858 senior citizens in Italy for six years (Archives of Internal Medicine, July 13, 2010). The scientists measured blood levels of vitamin D of the participants at the beginning of the study in 1998.
The subjects took tests to measure their attention, decision making and overall cognitive ability. These occurred at the start of the study, three years into the investigation and at the end, after six years.
People with inadequate levels were 60 percent more likely to experience mental decline over the course of the study. The investigators point out that randomized, controlled trials are essential to determine whether giving older people vitamin D supplements can help reduce cognitive decline. Until then, however, it seems prudent for people to assess their vitamin D levels and do what they can to normalize their values.
The trouble is that studies of vitamin D supplements have not shown that they can reliably reverse the risks of low vitamin D levels.
How to Boost Low Vitamin D Levels:
Q. My vitamin D level measures 5, which indicates deficiency. The doctor prescribed 50,000 units once a week to correct this low vitamin D level.
The pill causes me bloating, gas, constipation and acid reflux, so I am going to stop taking it. What else can I do to bring my low vitamin D level into the normal range without suffering these uncomfortable symptoms?
A. If it were summer, the easiest way to boost your blood level of vitamin D would be to spend some time in the sun every day. (You wouldn't want to get sunburned, but a few minutes a day can often do the trick.) But in winter, that tactic won't work.
Try Changing the Dosing Schedule:
The problem might be the once-a-week regimen your doctor prescribed. Many people do well with this prescription, but others have problems. And it may not provide vitamin D in the best way for the body to use it.
One study that looked at circulating vitamin D levels concluded:
"for the optimal functioning of these systems [dependent on vitamin D], significant vitamin D should be available on a daily basis…" (Journal of Clinical Endocrinology and Metabolism, Dec., 2013).
Vitamin D is fat soluble, which is what has led doctors to embrace a once-weekly or once-monthly dose. The research cited above shows, however, that vitamin D is not stored efficiently and many people do better with a daily dose.
You might find that taking a smaller amount of vitamin D3 every day will cause less digestive distress and deliver a better result. Be sure to take the pill with a meal that contains some fat. Often the evening meal is best for maximal absorption.
You may wish to consult our Guide to Vitamin D and Optimal Health for more details. We hope that future research will shed light on why raising low vitamin D levels with supplements doesn't seem to reverse the risks. Perhaps such studies will also reveal a strategy that can help people overcome the troubles caused when vitamin D levels go too low.