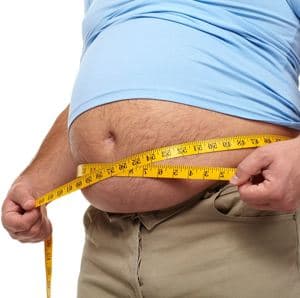 Ever since social media started describing weight loss associated with semaglutide (Ozempic, Wegovy), these drugs have become hot commodities. As I write this, both Ozempic and Wegovy are, according to the FDA, "Currently in Shortage." That has been true for many months. Ozempic is approved for type 2 diabetes. Until the weight loss hype, it was pricey, but available. Now it, and the identical drug Wegovy, are hard to find. So many articles have been written about semaglutide it is hardly any wonder that they are hard to find. You can learn a lot more about the weight loss capabilities of Ozempic at this link and Wegovy at this link. Now, an announcement from Eli Lilly about its type 2 diabetes drug Mounjaro (tirzepatide) is creating even more buzz!
Mounjaro (Tirzepatide) for Weight Loss?
"Participants in SURMOUNT-3, after 12 weeks of intensive lifestyle intervention, achieved an additional 21.1% mean weight loss with tirzepatide for a total mean weight loss of 26.6% from study entry over 84 weeks

"Participants in SURMOUNT-4 achieved 21.1% weight loss during a 36-week tirzepatide lead-in period and an additional 6.7% weight loss during a 52-week continued treatment period, for a total mean weight loss of 26.0% over 88 weeks
That's impressive. We want to see all the data, though. As soon as it is published in a peer-reviewed medical journal, we will fill you in on more of the details.
How Does Mounjaro Compare to Wegovy When It Comes to Weight Loss?
The FDA put out an announcement about its approval of Wegovy for "chronic weight management" on June 4, 2021:
"The largest placebo-controlled trial enrolled adults without diabetes. The average age at the start of the trial was 46 years and 74% of patients were female. The average body weight was 231 pounds (105 kg) and average BMI was 38 kg/m2. Individuals who received Wegovy lost an average of 12.4% of their initial body weight compared to individuals who received placebo. Another trial enrolled adults with type 2 diabetes. The average age was 55 years and 51% were female. The average body weight was 220 pounds (100 kg) and average BMI was 36 kg/m2. In this trial, individuals who received Wegovy lost 6.2% of their initial body weight compared to those who received placebo."
Based on this report from the FDA, it would appear that tirzepatide is substantially more effective than semaglutide when it comes to helping people lose weight. The company has been bragging that the overweight subjects in its two clinical trials lost around 26% of their body weight.
Will People Have to Take Tirzepatide (Mounjaro) Continuously to Maintain Weight Loss?
Eli Lilly shared the protocol for the SURMOUNT-4 clinical trial. During the first 36 weeks "all participants took tirzepatide." In other words, there was no placebo arm of this trial for the first 9 months. At that point in the study, the participants averaged a mean weight loss of 21.1%. Impressive!
Then, the randomized clinical trial began. Presumably about half of the subjects got tirzepatide and the other half got placebo. Those on placebo regained 14.8% of their weight! Pay attention please. Those who went from tirzepatide to placebo regained a lot of their weight back. Does that mean people who want to maintain weight loss will have to keep taking these medications indefinitely?
Mounjaro vs. Ozempic for Sustained Weight Loss:
First, we have a sneaky suspicion that Eli Lilly will rename its diabetes drug tirzepatide when when it gets FDA approval to market the medication for weight loss.
Remember, Novo Nordisk initially received approval for semaglutide to treat type 2 diabetes. It marketed this drug as Ozempic. It wasn't until later that the FDA gave the company the green light to market semaglutide for weight loss. The name: Wegovy. It will be interesting to find out if Lilly will rename tirzepatide in a similar manner.
The question to be answered: What happens if people stop taking tirzepatide? As stated above, in the SURMOUNT-4 trial, people on placebo regained a substantial portion of the weight they had lost over the first 36 weeks.
Will Ozempic or Wegovy Weight Loss Last?
I cited an article published in the journal Diabetes, Obesity and Metabolism, April 19, 2022.
Here is what the researchers reported:
"After withdrawal of semaglutide and structured lifestyle intervention, participants regained a mean of two-thirds of their prior weight loss in the 1-year off-treatment extension phase; weight regain continued until the end of follow-up (week 120)."
Please take a moment to read this article to get a sense of what could happen when such drugs are discontinued.
What About Mounjaro Side Effects?
The press release from Eli Lilly pulls no punches:
"Warnings – Mounjaro may cause tumors in the thyroid, including thyroid cancer. Watch for possible symptoms, such as a lump or swelling in the neck, hoarseness, trouble swallowing, or shortness of breath. If you have any of these symptoms, tell your healthcare provider.
Do not use Mounjaro if you or any of your family have ever had a type of thyroid cancer called medullary thyroid carcinoma (MTC).
Do not use Mounjaro if you have Multiple Endocrine Neoplasia syndrome type 2 (MEN 2).
Do not use Mounjaro if you are allergic to it or any of the ingredients in Mounjaro.
"Mounjaro may cause serious side effects, including:
"Inflammation of the pancreas (pancreatitis). Stop using Mounjaro and call your healthcare provider right away if you have severe pain in your stomach area (abdomen) that will not go away, with or without vomiting. You may feel the pain from your abdomen to your back.
"Low blood sugar (hypoglycemia). Your risk for getting low blood sugar may be higher if you use Mounjaro with another medicine that can cause low blood sugar, such as a sulfonylurea or insulin. Signs and symptoms of low blood sugar may include dizziness or light-headedness, sweating, confusion or drowsiness, headache, blurred vision, slurred speech, shakiness, fast heartbeat, anxiety, irritability, or mood changes, hunger, weakness and feeling jittery.
"Serious allergic reactions. Stop using Mounjaro and get medical help right away if you have any symptoms of a serious allergic reaction, including swelling of your face, lips, tongue or throat, problems breathing or swallowing, severe rash or itching, fainting or feeling dizzy, and very rapid heartbeat.
"Kidney problems (kidney failure). In people who have kidney problems, diarrhea, nausea, and vomiting may cause a loss of fluids (dehydration), which may cause kidney problems to get worse. It is important for you to drink fluids to help reduce your chance of dehydration.
"Severe stomach problems. Stomach problems, sometimes severe, have been reported in people who use Mounjaro. Tell your healthcare provider if you have stomach problems that are severe or will not go away.
"Changes in vision. Tell your healthcare provider if you have changes in vision during treatment with Mounjaro.
"Gallbladder problems. Gallbladder problems have happened in some people who use Mounjaro. Tell your healthcare provider right away if you get symptoms of gallbladder problems, which may include pain in your upper stomach (abdomen), fever, yellowing of skin or eyes (jaundice), and clay-colored stools.
"Common side effects. The most common side effects of Mounjaro include nausea, diarrhea, decreased appetite, vomiting, constipation, indigestion, and stomach (abdominal) pain. These are not all the possible side effects of Mounjaro. Talk to your healthcare provider about any side effect that bothers you or doesn't go away."
Making Sense of Mounjaro Side Effects:
It is our sense that when people are presented with such a long list of adverse drug reactions their eyes glaze over and their brains get foggy. How can you deal with so much worrisome information? I suspect that many people just ignore it. That's why stories are so powerful.
This reader describes an "intestinal apocalypse" associated with Ozempic:
"I was on Ozempic for two years. I am very obese, with a BMI of nearly 50. I lost 60 pounds on the drug because it made me feel full and I didn't think about food as much.

"I stopped taking it because the Intestinal Apocalypse became too intense. At first it was every four to six months. The final straw was twice in one month. This involved sitting on the toilet with diarrhea and puking into the bathroom trash can. It was utterly miserable. I missed about 10 days of work and wound up in the ER for fluids."
Other readers have reported severe side effects associated with semaglutide. You can read about some of them at this link.
Final Words:
We suspect that the FDA will approve tirzepatide for weight loss in the coming months. If it performs like semaglutide, the Eli Lilly company will be raking in big bucks.
There is a fly or two in the ointment of both Mounjaro and Ozempic. It has been reported that the drug companies that make these medications have been sued.
"The drugmakers Novo Nordisk and Eli Lilly failed to adequately warn patients about the possible risk of severe stomach problems associated with their blockbuster drugs Ozempic and Mounjaro, according to a lawsuit filed Wednesday.

"The 26-page lawsuit, filed on behalf of a Louisiana woman who says she was 'severely injured' after taking the two diabetes drugs, is the first to allege that they can cause gastrointestinal injuries."
The issue is gastroparesis, aka stomach paralysis. Physicians refer to this as delayed gastric emptying. When it is really bad, it can lead to persistent vomiting.
NBC News (Aug. 1, 2023) is also reporting that this class of medications may trigger suicidal ideation:
"Following reports of self-injury and suicidal thoughts among a small number of people who've taken Ozempic or Wegovy in Europe and the United Kingdom, health regulators there are investigating whether the drugs carry a risk of these side effects.
The European Medicines Agency said last month that it was reviewing 150 such reports from people who took drugs in this class, called GLP-1 receptor agonists, which lower blood sugar and suppress appetite by mimicking a hormone in the gut."
Everyone wants a magic bullet to lose weight. It remains to be seen if these injectable medications are the answer to obesity. Will the weight return if people stop taking drugs like Ozempic, Wegovy or Mounjaro? How many people will suffer serious side effects such as thyroid cancer, gallbladder problems, pancreatitis or gastroparesis? Time will tell! We will do our best to keep you informed.
If you or or someone you know has taken Ozempic, Wegovy or Mounjaro, please share your story in the comment section below. We would like to know both the pros and cons of these medications. Please share this story with friends and family. And please consider going ad-free whenever you read our articles. For a modest $5/month subscription fee you can eliminate annoying ads.
Here is a link
to learn how to browse our website with no ads.