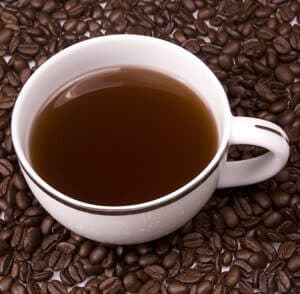 Q. I was alarmed to hear about the interaction of coffee and levothyroxine. I take this medication daily "upon rising" as my doctor instructed me.
I usually have a cup of coffee after 30 or 45 minutes. Does this mean I have been undoing the benefits of my medicine all this time? The only warnings I was given are to: take levothyroxine on an empty stomach and not to take it with magnesium or aluminum.
I drink three or four cups of coffee a day. My doctor checks my blood every six months and tells me to continue the medication at the same dosage because there has been no change in the level.
A. The Italian researchers who uncovered this interaction found that after an hour there was no problem (Thyroid, March 2008), but when coffee is drunk right around the same time that levothyroxine is taken, it can reduce the absorption of this thyroid hormone.
The most important point when it comes to taking thyroid medication is to be consistent, however, and you are doing that admirably. That is why your doctor has not found variations in your blood level of TSH (thyroid stimulating hormone), the indicator used to assess thyroid function. Our advice: keep doing what you are doing.
You may want to know more about other foods that could interfere with levothyroxine absorption, however. In addition to antacids containing magnesium or aluminum, people should avoid bran at the same time they take this thyroid medicine. Bran muffins or bran cereal could block absorption even more than coffee.
Taking minerals such as calcium, iron or zinc around the same time as levothyroxine can also interfere with proper absorption of the hormone (Thyroid, May, 2011). Chromium picolinate, which is sometimes used as weight loss supplement, also reduces levothyroxine absorption (Thyroid, Aug., 2007) One way to avoid such conflicts would be to take levothyroxine at bedtime (Archives of Internal Medicine, Dec. 13, 2010).
If you would like more information about this topic, you may be interested in our Guide to Thyroid Hormones. Please feel free to comment on your own experience.