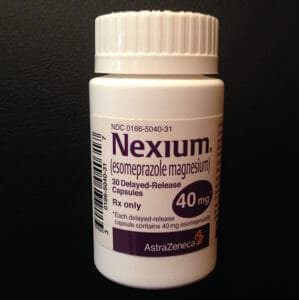 Some of the most common pills in the pharmacy might deplete the body of a crucial nutrient. Proton pump inhibitors (PPIs) are powerful acid suppressors and are prescribed for stomach ulcers and severe heartburn. They are available over the counter as esomeprazole (Nexium), lansoprazole (Prevacid) or omeprazole (Prilosec). Doctors also prescribe PPIs like AciPhex, Dexilant, and Protonix and Nexium in large quantities. But could these medicines lead to low levels of vitamin B12?
Vitamin B12 Deficiency Among People Taking PPIs:
A study in the Journal of the American Medical Association revealed that people who took such acid-suppressing drugs for at least two years were two-thirds more likely to have a vitamin B12 deficiency compared to people not taking powerful acid suppressors. Weaker heartburn medicine such as ranitidine (Zantac), cimetidine (Tagamet) or famotidine (Pepcid) were also associated with B12 deficiency, but the increased risk was only 25%.
A recent review of published studies suggests that PPI acid-suppressing drugs are more likely to lead to lower levels of vitamin B12 than the H2 antagonists such as cimetidine or ranitidine (Journal of Pharmacy Practice, online Aug. 12, 2016). The findings are not consistent across all studies, but long-term treatment with PPIs seems to have the strongest association with low vitamin B12.
A Brazilian study of people taking metformin for diabetes also found that people taking PPIs or those who had been on metformin for at least ten years were more likely to be deficient in vitamin B12 (Sao Paolo Medical Journal, online June 3, 2016).
What Does Vitamin B12 Do?
Because this vitamin is crucial for nerve function, deficiency can contribute to numbness, tingling or pain of the toes, feet or fingers, trouble walking, memory problems, depression, confusion or burning tongue. Other symptoms can include loss of appetite, constipation and anemia. People on long-term acid suppression should be carefully tested for vitamin B12 levels.
We are a bit concerned by the results of a Bangladeshi study (Alzheimer's Research & Therapy, Dec. 27, 2015). The researchers recruited 60 individuals and used computerized neuropsychological assessments. They found that people taking PPIs did less well on the tests. While it is not clear the problems were due to inadequate vitamin B12, such a deficiency can readily mimic dementia in elderly people.
Given the potentially serious nature of the reaction, it makes sense to take PPIs only for the minimum time they are necessary for ulcers or intractable reflux disease. For occasional heartburn, you might find other approaches just as helpful with less chance of doing harm. You can learn more about getting off a PPI drug-which can be difficult-or other ways to manage heartburn in our Guide to Digestive Disorders.
Revised 9/8/2016