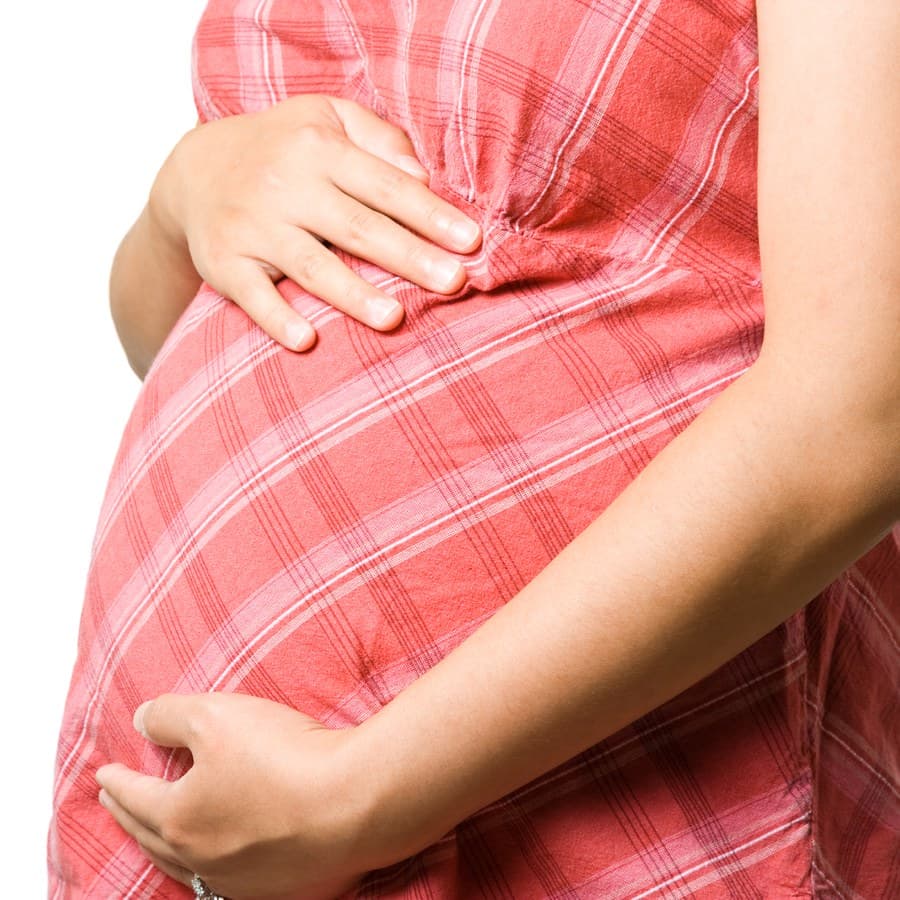 Pregnant people often experience lower back or pelvic pain during pregnancy. progresses. This poses a dilemma, since medications used to alleviate pain may not be safe for the developing fetus. An analysis of ten randomized controlled trials, with a total of more than a thousand participants, looked at the effectiveness of acupuncture for pain relief (BMJ Open, Nov. 22, 2022).
Acupuncture Alleviated Pain During Pregnancy:
When the data were pooled, they indicated that acupuncture provided significant pain control. Women getting acupuncture also reported better quality of life than those in control groups. Moreover, the studies that assessed function indicated improvements following acupuncture.
Acupuncture Did Not Harm Mothers or Infants:
Importantly, the analysis did not identify any serious health risks for the mother. Some volunteers did experience bruising, minor bleeding or pain at the acupuncture site. In those studies that recorded newborn Apgar scores, acupuncture had no impact.
When people have low back or pelvic pain during pregnancy, they often have trouble sleeping, exercising or working. This research suggests that acupuncture might be helpful.
The researchers caution, however, that the methodology and quality of the studies was quite varied and urge further research to confirm their generally favorable findings.
Other Benefits from Acupuncture:
Back pain during pregnancy is not the only condition for which acupuncture may be useful. Some studies have found that this treatment can ease hot flashes, night sweats and other uncomfortable symptoms linked to menopause. Other research indicates that it can help alleviate cancer pain.
Does Acupuncture Help Ease Cancer Pain?
Most people with cancer suffer from pain at some point during their illness and treatment. Oncologists do their best to alleviate this pain. However, they can't adequately control pain for about half of their cancer patients (JAMA Oncology, Dec. 19, 2019). The reasons are complex, but many doctors worry about opioid misuse and addiction. Could acupuncture help ease cancer pain without such concerns?
Problems with opioid side effects limit the use of narcotics. Consequently, oncologists are interested in multidisciplinary comprehensive approaches for pain management. An international team conducted a systematic review of randomized controlled trials of acupuncture or acupressure to treat cancer pain.
What the Study Showed:
The review included 17 trials drawn from both English-language and Chinese-language medical literature. Real acupuncture, as compared to sham acupuncture used as a control, reduced pain intensity significantly. The combination of acupuncture and acupressure was also effective for pain control.
Two studies tracked narcotic use. The researchers found that people getting acupuncture treatment requested less opioid medication, by approximately 30 mg per day. The investigators point out that acupuncture should not be considered a stand-alone technique for pain management. Rather, oncologists could use acupressure and acupuncture as one component of a multi-faceted pain control program.
They conclude
"The findings of this systematic review and meta-analysis suggest that, based on moderate-level evidence, acupuncture and/or acupressure may be associated with significant reductions in pain intensity and opioid use."
The researchers note that some patients don't use acupuncture to treat their cancer pain because it is not covered by insurance. They urge insurance companies to provide systematic coverage, given the evidence that acupuncture helps ease cancer pain.
Prior Research:
This is not the first analysis to conclude that oncology practices might utilize acupuncture to help ease cancer pain. In a previous systematic review, oncologists concluded that acupuncture should be part of a multimodal approach to reduce cancer-related pain (European Journal of Cancer Care, March 2017).
Learn More:
If you would like to learn more about acupuncture and acupressure and how they help a range of health problems, you may wish to listen to our Show 1042: How Acupuncture Can Help You Overcome Health Challenges.