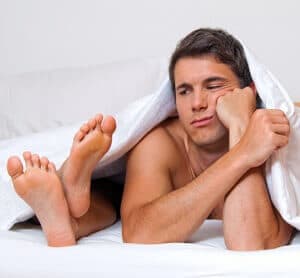 Q. I am a very active Army Physical Training Instructor. I am 45 years old and have always had a great sex drive until I started taking Crestor six months ago to lower my cholesterol.
My sex drive has totally disappeared. I am unable to maintain an erection and feel tired all the time. It has been causing me a great deal of stress and anguish. Is Crestor causing my ED and libido problems?
A. Sexual side effects have been reported with some statins, such as lovastatin, pitavastatin (Livalo) and simvastatin. The official prescribing information for Crestor, however, makes no mention of low libido or erectile dysfunction.
There is reason to believe that all statins may have a negative impact on sexual function by lowering testosterone levels (Journal of Sexual Medicine, April, 2010). Cholesterol is a building block for testosterone, so it is not surprising that cholesterol-lowering drugs might have an impact on this hormone. Results from French research suggest that such drugs may trigger or worsen erectile dysfunction (Drug Safety, July, 2009).
Ask your doctor if there's another way to control cholesterol. If not, a test for testosterone or an ED drug might be helpful. You may find our Guide to Cholesterol Control and Heart Health helpful, with its suggestions of options for lowering blood lipids. You might also be interested in our free Guide to Drugs That Affect Sexuality.