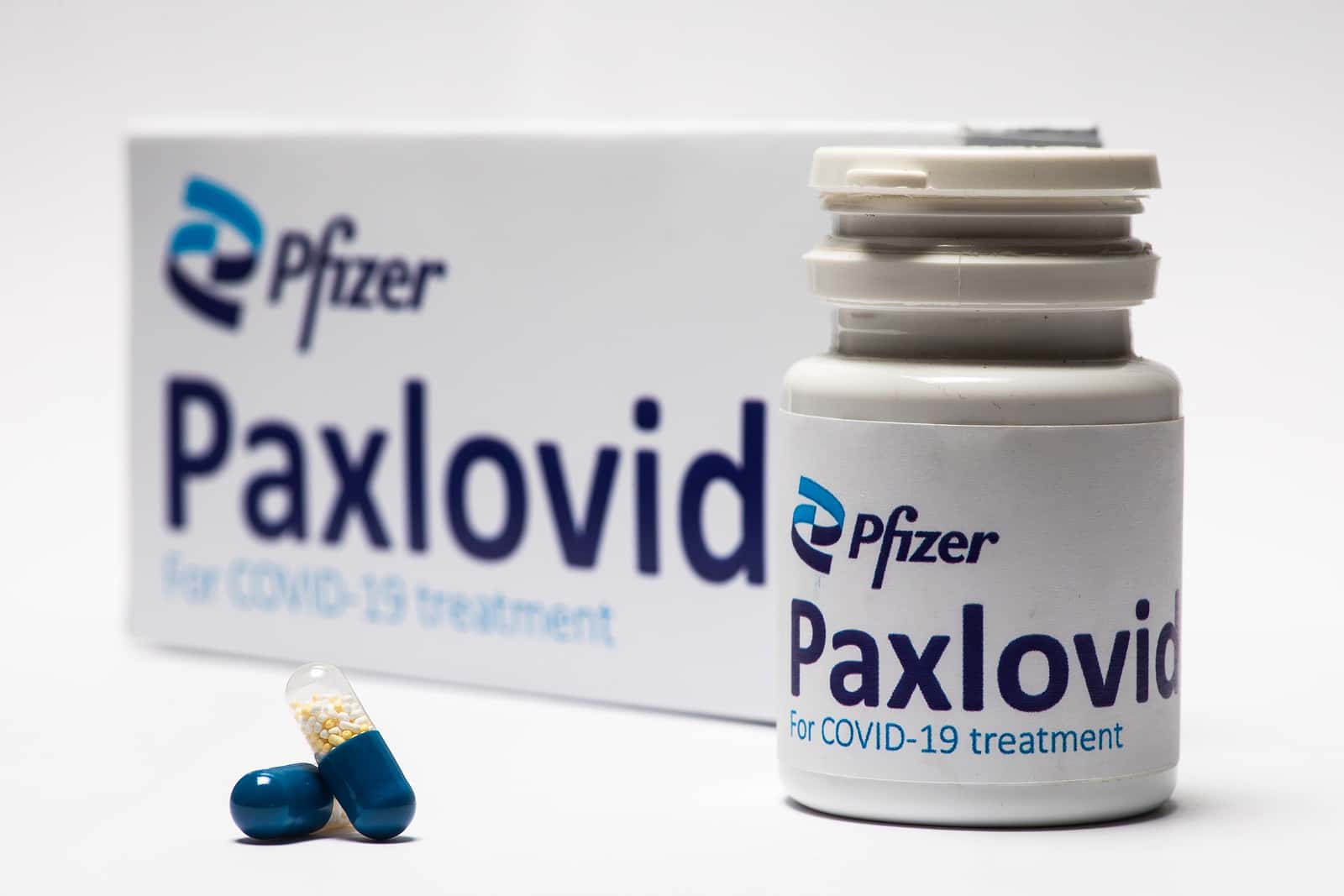 Because COVID cases have been on the rise, there has been renewed interest in the oral antiviral medications, Paxlovid and Legevrio. A new study published in JAMA Network Open (Sept. 21, 2023)
reveals that both drugs reduced the likelihood of hospitalization and death in vulnerable patients. Quick refresher: Paxlovid is a combo pill containing nirmatrelvir (which stops SARS-CoV-2 from replicating) plus ritonavir (an anti-HIV drug that boosts blood levels of nirmatrelvir. Legevrio is the brand name for molnupirivir. It works by fooling SARS-CoV-2 into incorporating the drug into its RNA. This leads to multiple mutations that theoretically stop the virus from replicating. More about that in a minute. The good news is that both drugs save lives.
The bad news is that the benefits were somewhat lower than the original clinical trials suggested, however. That may be because the early studies were carried out in patients who had not been vaccinated and had little, if any, natural immunity against COVID-19. They were more vulnerable to the devastating effects of the virus.
The latest research was collected from patients who may have already been infected with the SARS-CoV-2 virus or received at least one vaccination. The researchers conclude, however, that both drugs remain quite helpful in reducing the risk of death from the virus.
Paxlovid Rebound Is Real!
There are some worrisome developments with the oral antiviral drugs. Paxlovid rebound appears to be a real phenomenon.
While Paxlovid can lessen symptoms and speed recover, the most important contribution of the drug is in keeping people out of the hospital or morgue. The rebound phenomenon occurs when people appear to be recovering and test negative for COVID. Then it comes back!
Researchers don't know the actual incidence of this problem, but some patients experience a resurgence of symptoms that may last as long as a week or more. While symptoms seem to be milder than during the original infection, people may still be contagious during the rebound phase of the COVID illness.
The Molnupiravir Mess:
Just when we thought that both Paxlovid and Legevrio were going to escape controversy, a new report emerged suggestive that molnupiravir might lead to SARS-CoV-2 mutations. Two years ago the renowned geneticist and AIDS researcher, Dr. William Haseltine, warned that molnupiravir could be mutagenic. If the drug led to mutations in the SARS-CoV-2 virus, he cautioned that we might end up with a more virulent variant. Here are links to his 2-part article in Forbes:
"Supercharging New Viral Variants: The Dangers of Molnupiravir (Part 1) (Nov. 1, 2021)
and
Harming Those Who Receive It: The Dangers of Molnupiravir (Part 2) (Nov. 2, 2021)
You can read more a lot more about Paxlovid and Legevrio and Dr. Haseltine's concerns at this link.
The Latest Research on Legevrio:
A new study published in Nature (Sept. 25, 2023) confirms that molnupirivir can indeed trigger mutations and that they sometimes show up in other patients. Remember, the way Legevrio works is by causing so many mutations in the virus that it's not supposed to replicate.
But the researchers discovered that there have been instances where COVID is capable of surviving the antiviral treatment. Then, in its mutated form, it is transmitted to others.
There is no evidence that the new variants are more transmissible or more dangerous than existing infections. And the drug company that markets molnupirivir (Merck) has criticized the research on the grounds that it has not yet been proven the new mutations came from patients treated with Legevrio.
Nevertheless, Dr. Haseltine's warning from 2021 has not been discounted.