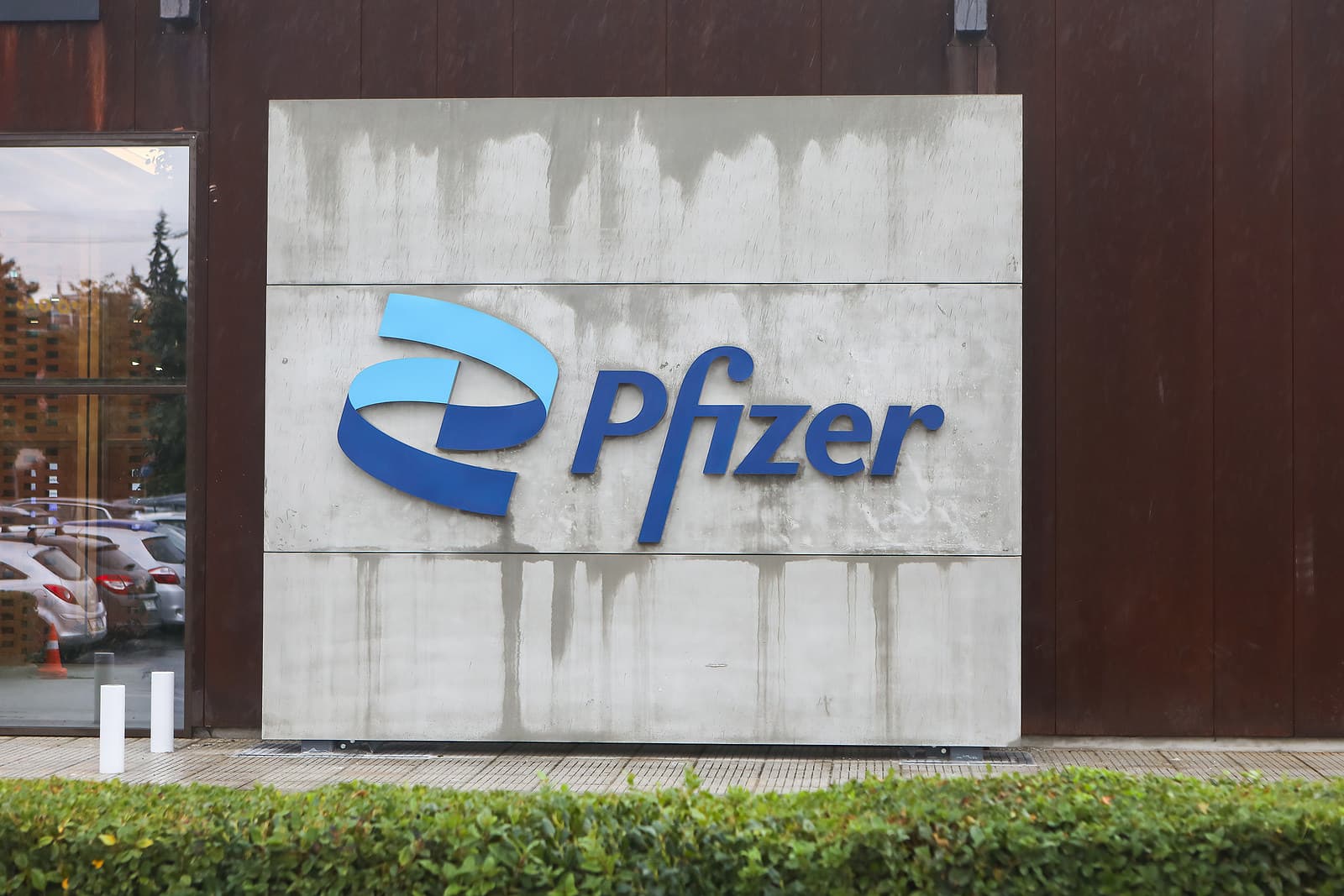 The FDA granted Emergency Use Authorization (EUA) for the oral antiviral drugs Paxlovid (nirmatrelvir + ritonavir) and Legevrio (molnupiravir) to treat COVID-19 in December, 2021. Nonetheless, finding Paxlovid pills was challenging for quite a while. Many pharmacies had inadequate supplies. In addition, doctors were often reluctant to prescribe it without actually seeing patients in person. Even people who reported a positive home test had trouble at times. Sometimes it takes longer than three days to get an appointment with the prescriber. But, catch-22, the pill works best when people take it within five days of their first symptoms.
Paxlovid Can Help Older People:
When Paxlovid was first tested and found effective, the dominant strain of the coronavirus was Delta. How well does this medication work against the Omicron variant that currently dominates? Israeli researchers recently published a study bringing these data up to date (NEJM, Sep. 1, 2022).
The investigators surveyed the data on over 100,000 patients utilizing Clalit Health Services while the Omicron variant soared. More than 40,000 Israelis with COVID-19 infections were at least 65 years old. The scientists looked at COVID hospitalizations and deaths in this age group. They found that 11 of the patients who got Paxlovid early in their illness were hospitalized, and two of them died. For comparison, among those who did not get Paxlovid, 766 needed hospitalization and 158 died.
But wait, you may say. We can't compare these numbers until we have denominators, so we are measuring apples against apples. For older Israeli patients who took Paxlovid, the rate of hospitalization was 14.7 per 100,000 person-days. For those who did not take Paxlovid, that rate was 58.9 per 100,000 person-days. That is a very significant difference.
Perhaps the most striking, and probably the most controversial, part of this study is what it did NOT find. There was no evidence that Paxlovid prevents hospitalization or death from COVID-19 among younger individuals. Cancer patients and people with suppressed immune systems were more likely to take advantage of a prescription for Paxlovid. However, for those under 65, it didn't move the needle. Perhaps that is because death due to Omicron was rare among both those who took the antiviral medicine and those who did not.
Pharmacists Can Now Prescribe Paxlovid:
Paxlovid is most effective if the patient takes it within five days or less of developing symptoms. As a result, the FDA updated its Paxlovid rules on July 6, 2022. Dr. Patrizia Cavazzoni, Director of the agency's Center for Drug Evaluation and Resarch (CDER) announced that state-licensed pharmacists can now prescribe these pills for high-risk patients over 12 years old.
In its statement, FDA officials still advise people to seek attention from their regular healthcare provider or from an established Test-to-Treat site. At these one-stop sites, people can get reliable tests and prescriptions for treatment when appropriate. Allowing pharmacists to prescribe a short course of the medication should help curb infections more quickly.
'Unfortunately, it does not settle questions about Paxlovid rebound. Moreover, pharmacists may have difficulty determining just who is at high risk. To help the pharmacists decide if a Paxlovid prescription is warranted, patients should provide recent medical records with laboratory blood work results as well as a complete list of prescription and over the counter medicines the person is using. After all, Paxlovid interacts with a number of other drugs.
What Is the Current Status of Anti-COVID Medicine?
With COVID cases rising, there is a push to make Paxlovid more accessible to patients. This combination drug can reduce the severity of the infection if taken shortly after symptoms appear.
There are two caveats, however. First, it can interact with a great many other medications including statins, which are taken by tens of millions of people. We detail some of the interactions below.
Another possible concern involves the recurrence of symptoms and even positive COVID tests after patients complete their 5-day course of treatment with Paxlovid. So far, there are individual reports of people becoming ill again shortly after finishing the antiviral drug. We don't yet have an organized study that would explain it. No one yet knows how common this rebound effect may be, but it is worrisome.
How Effective Is Paxlovid?
"…showed an 89% reduction in risk of COVID-19-related hospitalization or death from any cause compared to placebo in patients treated within three days of symptom onset; 0.8% of patients who received PAXLOVID™ were hospitalized through Day 28 following randomization (3/389 hospitalized with no deaths), compared to 7.0% of patients who received placebo and were hospitalized or died (27/385 hospitalized with 7 subsequent deaths). Similar reductions in COVID-19-related hospitalization or death were observed in patients treated within five days of symptom onset; 1.0% of patients who received PAXLOVID™ were hospitalized through Day 28 following randomization (6/607 hospitalized, with no deaths), compared to 6.7% of patients who received a placebo (41/612 hospitalized with 10 subsequent deaths)."
Please keep in mind that this is an "interim analysis." We will need to see the final analysis to know if these numbers hold up.
How Does Paxlovid Work?
This oral medication works differently from molnupiravir. Paxlovid attacks protease enzymes that are essential for snipping strands of viral protein. That's how the drug blocks replication of COVID-19.
Molnupiravir works by forcing the virus to scramble its genetic code. By inducing mistakes, the drug forces the virus to mutate. As a result, it can no longer reproduce. Both drugs interfere with the ability of SARS-CoV02 to replicate. They just use different mechanisms.
Paxlovid vs. Molnupiravir:
At first glance, Paxlovid appears to be the hands down winner in the battle of the oral antiviral meds against COVID-19. The interim analysis suggests 89% effectiveness vs. 30% effectiveness for molnupiravir. That's relative risk reduction.
Let's compare absolute risk reduction. In the molnupiravir trial 68 out of 699 placebo patients were hospitalized or died (9.7%). The active drug reduced hospitalization or death to 48 out of 708 (6.8%). That is a 3% absolute risk reduction with molnupiravir.
In the Paxlovid trial, 27 out of 385 patients receiving placebo were hospitalized or died (7%). The active drug reduced that to 3 people hospitalized out of 385  (0.8%). That is a 6% absolute risk reduction with the Pfizer drug. Paxlovid seems to be winning big, but there are some disadvantages too.
The Downside of Paxlovid:
Patients will need to take the Pfizer pill with another medication, an HIV/AIDS drug called ritonavir (Norvir). This second pill interferes with the body's ability to break down (metabolize) Paxlovid. As a result, ritonavir prolongs the activity of the anti-COVID drug.
Sadly, we don't know a lot about Paxlovid's side effect profile. However, we do know that ritonavir can cause digestive tract upset (nausea, vomiting, stomach pain, diarrhea), fatigue, cough, dizziness, itching, confusion and fluid retention. That's just for starters. There are many other potential adverse reactions. Fortunately, the dose of ritonavir is considered low and it is taken for only five days.
Possible side effects of Paxlovid include impaired sense of taste, diarrhea, high blood pressure and muscle aches.
Dangerous Drug Interactions:
The real challenge with ritonavir has to do with drug interactions. This medication can interact with hundreds of other drugs. That means doctors will need to be extremely careful if they consider prescribing the Paxlovid/ritonavir combination to patients who are taking any other meds.
For example, ritonavir should not be prescribed to patients taking drugs such as atorvastatin, amiodarone, butalbital, carbamazepine, dronedarone, eletriptan, enzalutamide, lovastatin, metronidazole, midazolam, modafinil, phenobarbital, phenytoin, sildenafil, sirolimus, tacrolimus or triazolam.
That too is just for starters. There are literally hundreds of other drugs that make Pfizer's antiviral combo problematic. People taking drugs to control cardiac arrhythmias, high blood pressure, elevated cholesterol and HIV infections may have serious complications as a result of drug interactions. Anyone prescribed Paxlovid must ask both the physician and pharmacist to review all other drugs they take to prevent dangerous interactions.
COVID Resistance?
There is one other potential complication. In our conversation with Dr. Ralph Baric about oral antiviral drugs against COVID-19, he raised the possibility that the SARS virus could develop resistance to the antiviral medicine. You can listen to our interview with him in which he discusses the oral meds and the likely future of the COVID pandemic. Here is a link to the podcast:
Show 1281: New Antiviral Pills and the Future of COVID-19
Coronavirus hunter Dr. Ralph Baric helps you understand the future of COVID-19. How can we become better prepared for the next pandemic?
A Small Favor Please:
If you think this information is helpful, please share it with friends and family. It's easy! Just scroll to the top of the page and click on the icons for email, Twitter or Facebook. Thank you for supporting our work.
Please share your own thoughts about oral antiviral meds in the comment section below.