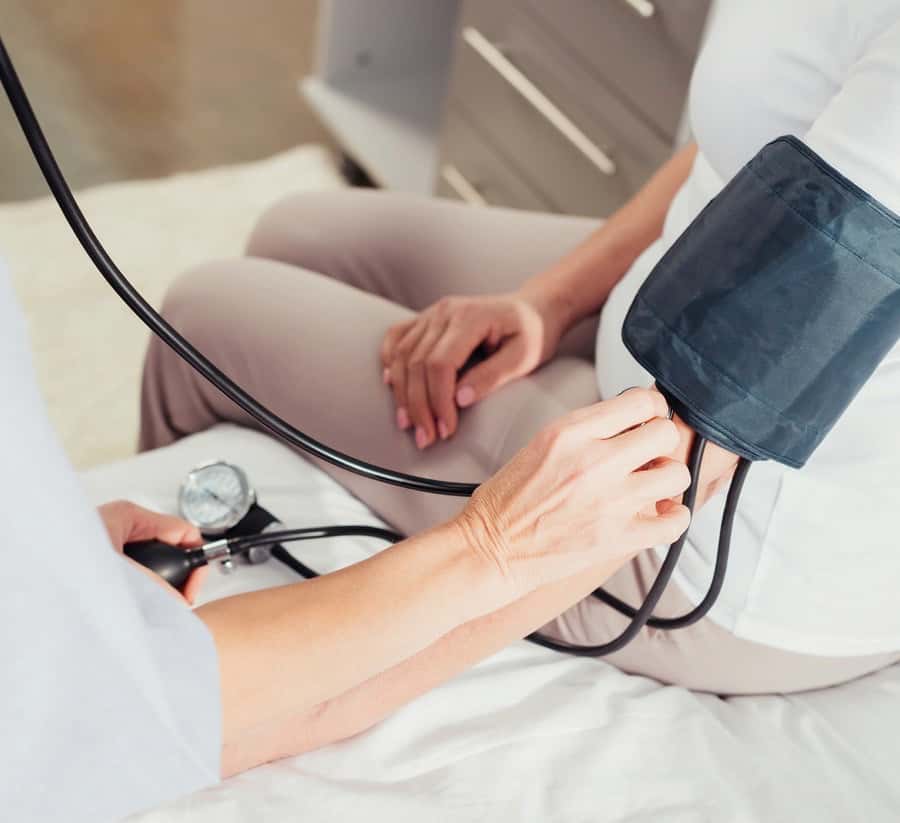 According to the Centers for Disease Control and Prevention, nearly half of American adults have high blood pressure (aka hypertension). Might you be among them? Only about one person in four with hypertension is keeping blood pressure at appropriate levels (130/80 or lower). Could your pharmacist help you with this challenge?
Pharmacist Prescribing for Managing Hypertension:
We have written about the potential for pharmacist prescribing and how it could improve access to important medications. As we mentioned above, hypertension is extremely common. In addition, it puts people at risk for serious health problems such as heart attacks and strokes.
One of the challenges for better blood pressure control is connecting patients with healthcare professionals. Physicians, nurse practitioners and physician assistants (PAs) all prescribe medicines to lower high blood pressure. A study in JAMA Network Open recently examined the cost-effectiveness of having pharmacists manage blood pressure treatment, including prescribing medications (JAMA Network Open, Nov. 3, 2023).
Your Pharmacist Could Help You Get Your Blood Pressure Under Control:
The analysis demonstrated that having 50% of people with hypertension consulting with pharmacists could save more than a trillion dollars over three decades. Even more important, having pharmacists manage blood pressure medications could save 30 million years of life during that time. There is one big challenge, though. Doctors, PAs and NPs get paid to help you manage your blood pressure. Pharmacists don't.
The researchers based their analysis on a clinical trial conducted in Alberta, Canada, between 2009 and 2013 (RxACTION). They hypothesized that a pharmacist would earn $23.10 each time they assist a person with hypertension. In addition, they calculated the monthly medication cost at $32.78, while noting that it could possibly be even lower. When they factored in fewer complications because of better blood pressure control, they estimated overall cost savings of $10,162 per person.
The authors conclude:
"The necessary tools and resources are readily available to implement pharmacist-prescribing interventions across the US; however, reimbursement limitations remain a barrier."
Helping Your Pharmacist Help You Manage Your Blood Pressure:
With data like these, health insurance companies may eventually decide to utilize the expertise and availability that pharmacists offer. To get the maximum impact from your interaction with your pharmacist, you will want to make sure your blood pressure is measured correctly. If you have hypertension and need medication, be sure to ask about potential interactions with your other medications, including nonprescription drugs you may be taking. Your pharmacist is well prepared to discuss this with you; in fact, he or she might identify another medicine that could be raising your blood pressure. If so, you and your pharmacist might work with the prescriber to find an alternative.
You will also wish to ask your pharmacist how best to take the blood pressure medicine you are considering–what time of day, with food or not. The pharmacist should alert you to common reactions; you will also want to ask about potentially serious problems that would require urgent or emergency medical treatment. While pharmacists rarely offer dietary advice, you might want to seek out an individual who has studied up on how to eat so as to help keep your blood pressure under control.
Learn More:
You will find information about medications to treat hypertension as well as nondrug approaches to controlling your blood pressure in our eGuide to Blood Pressure Solutions.