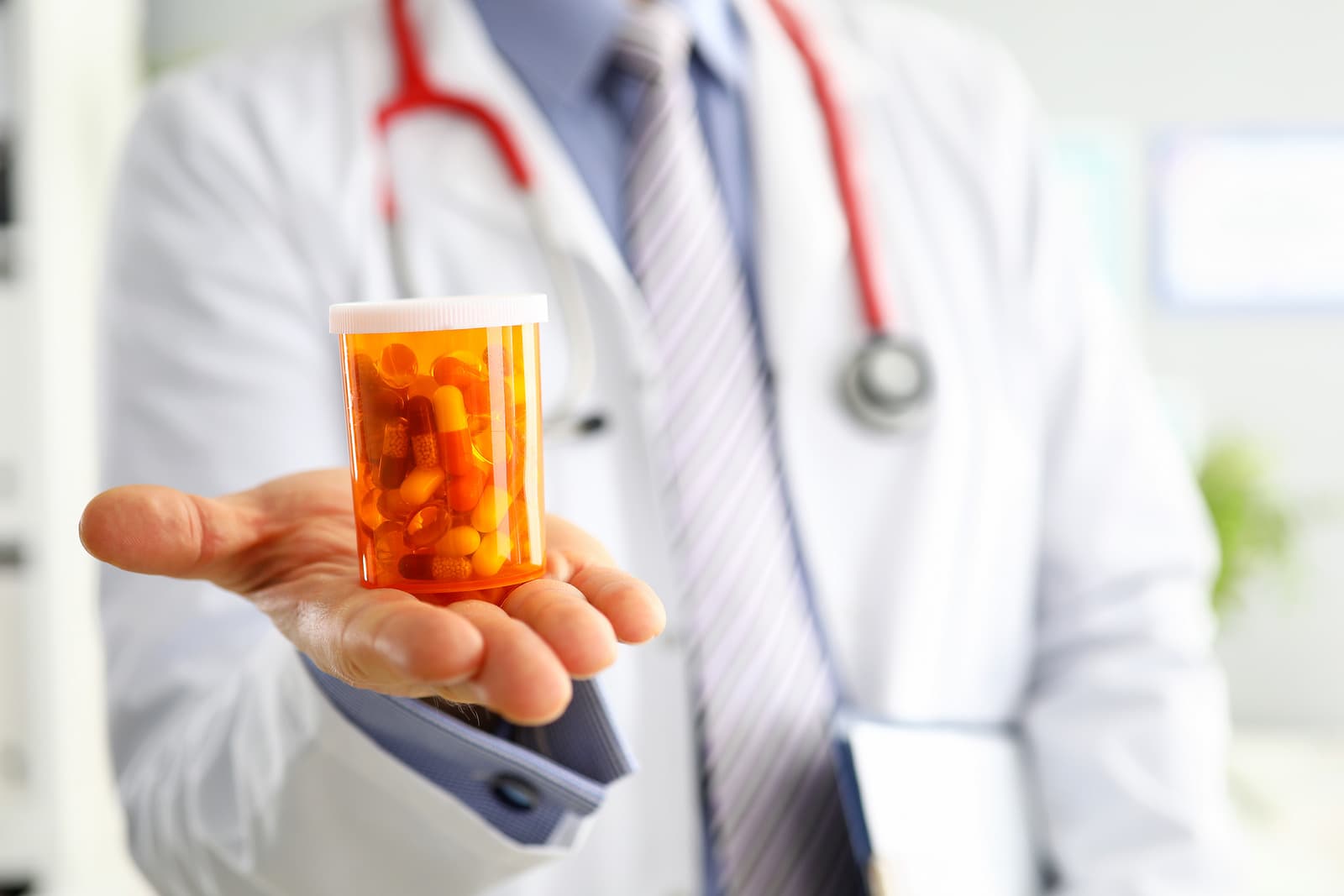 Many countries give pharmacists the authority to prescribe a substantial number of medications. The pharmaceuticals they can offer patients are labeled BTC for "behind the counter" drugs. They include oral antivirals for herpes, cholesterol-lowering medications and adrenaline injectors for severe allergic reactions. Why hasn't the US Food and Drug Administration permitted pharmacists to prescribe more BTC medicines?
Why I Learned to Appreciate Behind the Counter Drugs:
My best friend, Tom Ferguson, was a physician. He got his medical degree from Yale School of Medicine. He never practiced medicine, but he was the country's leading advocate for medical self-care. He coined the term e-patients.
"Tom Ferguson, who spent his life as a physician persuading people to take the reins of their own health care and to use the Internet as a powerful tool in that quest, died on April 14 in Little Rock, Ark. He was 62.

"He urged patients to educate themselves and share knowledge with one another, and urged doctors to collaborate with patients rather than command them. Predicting the Internet's potential for disseminating medical information long before it became a familiar conduit, he was an early proponent of its use, terming laymen who did so 'e-patients.'"
A BIG Fight with Tom:
Tom gave the first "People's Pharmacy" book the "Medical Self-Care Award for 1976 for excellence in writing and publishing in the area of medical self-care." I contributed a regular column on self-medication for Tom's Medical Self-Care monthly magazine. We shared a passion to help empower people to make wise decisions about their health.
There was one thing we disagreed about, though. Tom saw the Internet as a valuable tool in disseminating healthcare information. On that we were in complete agreement. But he also saw the Internet as a vehicle that would allow health care professionals to prescribe medications. He thought that was a great idea. I disagreed.
Making more medicines available through online chats with health professionals seemed like a terrible idea to me. This was decades before such services became available.
"Request refills on existing medications or new prescriptions for everything from antibiotics to birth control, antidepressants, hypertension, diabetes medication and much more."
"With telehealth services available in all 50 states, you can have a visit and potentially receive a prescription anywhere across the country."
How, I asked Tom, would patients be monitored for both benefits and risks of medications? I feared that online prescribing would lead to chaos and disaster.
I still worry about that, but Tom convinced me that a typical office visit with a physician, nurse practitioner or PA only lasts 10-15 minutes. There is barely enough time for the prescriber to briefly warn about side effects and drug interactions.
More to the point, Tom pointed out that when the patient leaves the office there is rarely much, if any, follow-up. A person might have to wait several months or a year before the next visit with the health care provider.
Tom painted a picture of regular online follow-up. He maintained that an online prescriber could ask questions about symptoms and request regular blood tests to make sure the medicine was working and not causing mischief.
Tom was also a huge advocate for home testing with modern devices. See this article for more details. He believed that patients could monitor their progress and report regularly to an online practitioner. He believed that online follow-up could be better than rare office visits.
Pharmacist Prescribing Behind the Counter Drugs:
I have come to appreciate the opportunities that online health visits can provide. Many health care providers now interact with patients through online systems. And patients can access their lab results through their own private portals.
There is another option, though. And it provides face-to-face interactions. There are pharmacies everywhere!
"We identified 61,715 pharmacies, including 37,954 (61.5%) chains, 23,521 (38.1%) regional franchises or independently owned pharmacies, and 240 (0.4%) government pharmacies. In large metropolitan areas, 62.8% of the pharmacies were chains; however, in rural areas, 76.5% of pharmacies were franchises or independent pharmacies. Across the overall U.S. population, 48.1% lived within 1 mile of any pharmacy, 73.1% within 2 miles, 88.9% within 5 miles, and 96.5% within 10 miles."
What that means is that most people are surprisingly close to a pharmacy and a licensed pharmacist. If given the chance, pharmacists could prescribe a wide range of medications. If Congress and the FDA would allow pharmacists to prescribe behind the counter drugs, it has the potential to provide more counseling and follow-up than our current system.
What Are Behind the Counter Drugs?
In the United States, there are two primary categories of pharmaceuticals. There are those that are prescribed by physicians, nurse practitioners and physician associates (PAs). These include antibiotics, blood pressure medications and drugs for diabetes, among many others.
Consumers can also purchase a wide range of products over the counter (OTC). That includes antihistamines like Benadryl (diphenhydramine), pain relievers such as Tylenol (acetaminophen) or ibuprofen (Advil, Motrin IB) and diarrhea drugs like Pepto-Bismol.
In many other countries, there is a third category: BTC (behind the counter) drugs. In Europe, Canada and Australia, pharmacists dispense some medicines. The patient does not need a doctor's prescription. The pharmacist evaluates the suitability of a medicine like the antiviral drug famciclovir for cold sores.
In the US, famciclovir (Famvir) is only available by prescription. In Australia, on the other hand, consumers can purchase this anti-herpes medicine without a prescription. However, they must consult a pharmacist who will be able to dispense it from behind the counter along with instructions on using it correctly.
Other Behind the Counter Drugs:
Other medications sold BTC down under include fluconazole for vaginal yeast infections and salbutamol "puffers" for asthma. Epinephrine is also available to treat an emergency allergic reaction (anaphylaxis).
New Zealand Allows Behind the Counter Drugs:
Specially trained pharmacists in New Zealand can dispense limited amounts of the antibiotic trimethoprim to treat uncomplicated urinary tract infections. Pharmacist prescribers can also provide a wide range of medications including oral contraceptives, vaccinations, cholesterol-lowering drugs, blood pressure pills and codeine-containing pain relievers.
England Allows Behind the Counter Drugs:
In England, pharmacist prescribers can help ease the discomfort of sinusitis by offering patients steroid nasal sprays or antibiotics. They can treat a bacterial skin infection called impetigo with antibiotics. They can also prescribe statins to lower cholesterol, after people use an on-the-spot cholesterol test.
Canada Allows Behind the Counter Drugs:
Canadian pharmacists can assess painful rashes and prescribe treatment for herpes zoster infections (shingles). They can also offer prescriptions for menstrual cramps, eczema, tick bites, urinary tract infections, pink eye and oral thrush (candida stomatitis).
Behind the Counter Drugs in the US:
In the US, the FDA has been reluctant to create a category of pharmacist prescribers. There are, however, three drugs that are available from behind the counter.
Pseudoephedrine Is a BTC medication:
One BTC drug is pseudoephedrine. This oral decongestant used to be sold without a prescription under the brand name Sudafed. Pseudoephedrine was also found in many OTC cold and allergy remedies.
Unfortunately, people have used pseudoephedrine to produce the illicit drug methamphetamine. In an effort to reduce the ravages of meth, Congress passed legislation in 2005 to control the sale of the decongestant. That put pseudoephedrine behind the counter.
Plan B Emergency Contraceptive:
Another medicine with BTC status in the US is Plan B. This emergency contraceptive contains levonorgestrel, an ingredient similar to the progestin norgestrel found in the newly approved OTC birth control pill, Opill.
Insulin Is Available Behind the Counter:
It comes as a shock to most people to learn that insulin belongs in the behind the counter drugs category. It has been sold without a prescription since the 1920s. Congress passed the "Insulin Amendment to the Food and Drug Act" in 1941. It required batch-by-batch purity testing.
Insulin is a prescription product in the UK, Australia, Italy and most other countries. In the US, because of the quirky nature of our regulatory laws, insulin was exempted from the FD&C Act.
"Insulin, such as insulin isophane suspension and 70% human isophane suspension/30% human insulin injection, is available over the counter in 49 US states and the District of Columbia. Over-the-counter insulin is banned in Indiana.

"Our national survey provides information about the sale and reasons for purchase of over-the-counter insulin. Although our data represent perceptions of pharmacy employees rather than actual sales data, they support an estimate of daily sales of more than 18 000 vials of over-the-counter insulin at Walmart pharmacies. Our finding that over-the-counter insulin is sold more commonly at Walmart than at other chain pharmacies likely reflects the fact that the Walmart brand is considerably less expensive than other brands of insulin sold at chain pharmacies."
Does it make any sense for the FDA to allow pharmacists to sell BTC insulin but not an antiviral drug like acyclovir or valacyclovir to treat herpes outbreaks? Diabetes is a very serious illness. Getting the dose of insulin correct is not always easy. But I do believe pharmacists have been helping people make informed decisions about diabetes treatment for decades. Why not other less serious conditions?
Why I Support Pharmacist Prescribing of Behind the Counter Drugs:
I wish the FDA would consider BTC status for more medications. The agency should also consider moving some OTC drugs back behind the counter where pharmacists would be able to counsel patients more effectively about their proper use and potential side effects.
The FDA has allowed unrestricted sale of NSAID pain relievers such as ibuprofen (Advil, Motrin IB) and naproxen (Aleve). This often surprises visitors from other countries where NSAIDs are often sold from behind the counter or only in small quantities (16 pills per pack).
There is growing recognition that NSAIDs not only cause severe digestive tract irritation and ulcers, but they may also increase the risk for kidney damage, high blood pressure or heart attacks. A survey found that only one in five consumers actually reads the label on these OTC drugs. Almost half took more than the recommended dose.
If pharmacists controlled the dispensing of such medications and counseled people on their proper use, the rate of complications might drop. Behind-the-counter prescribing and dispensing could make many more treatments available without a prescription. And patients would be far safer by taking advantage of the knowledge and support of pharmacist prescribers.