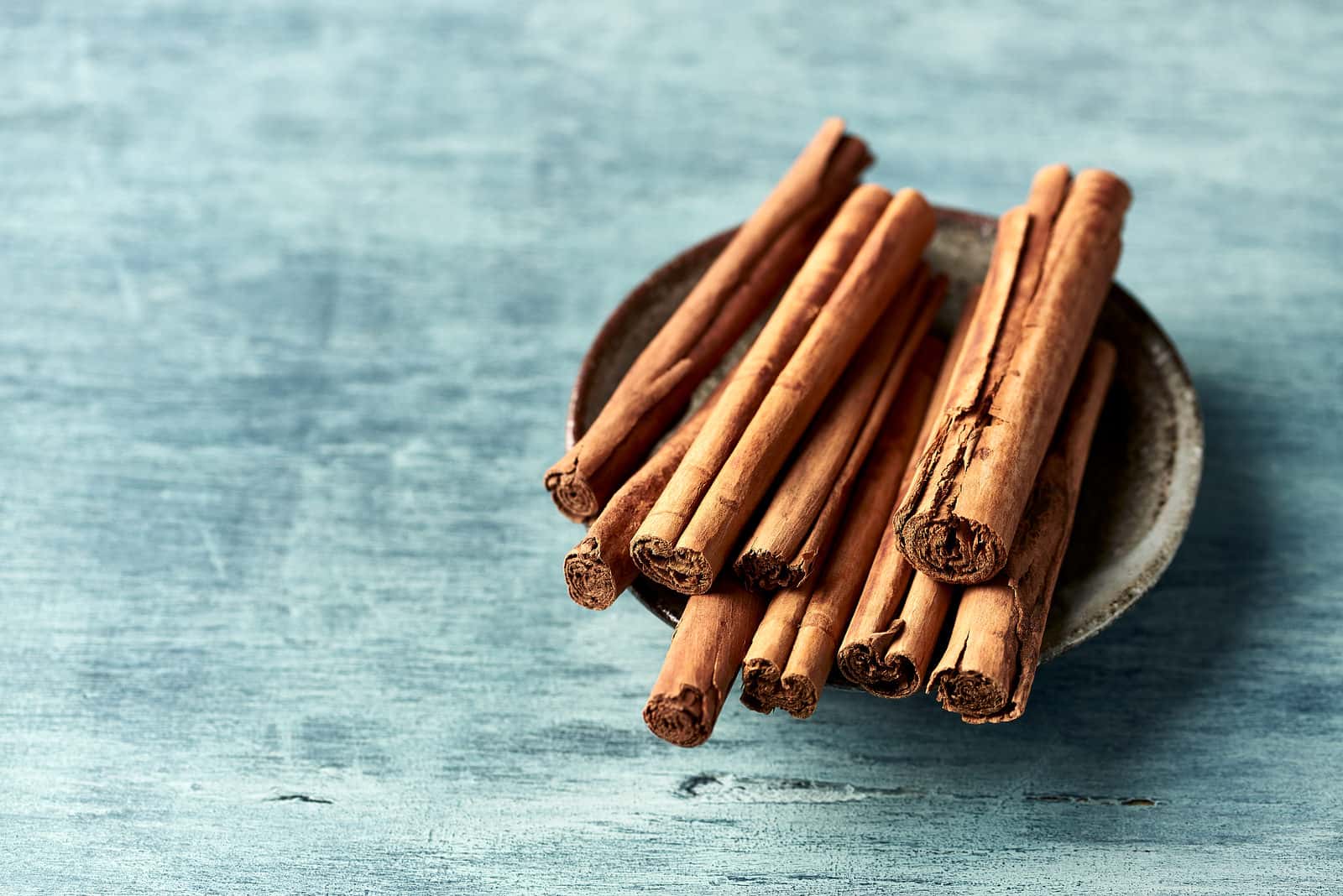 You've no doubt heard that type 2 diabetes has reached epidemic levels in this country and many others. That means that millions more people have pre-diabetes. That means their blood sugar is headed in the wrong direction though it doesn't yet qualify as outright diabetes. There are ways to reverse this condition. In fact, you might be able to lower blood sugar with cinnamon. We heard recently from a young person who was able to help their grandfather manage his blood sugar better.
Tincture to Help Grandfather Lower Blood Sugar:
Q. My grandfather (65 years old) has struggled with type 2 diabetes for years. His A1C was at 8.3, and the medicines prescribed were making him sicker.
Desperate for a cure, he agreed to try a tincture I made for him using cinnamon (cassia), fennel, turmeric, cardamon and coriander. He cut out all soda pops and cleaned up his diet and took this formula for six months. His latest blood work showed his A1C at 4.7! His doctor was baffled.
A. Thanks for your fascinating testimonial. Dropping soft drinks and improving diet are essential first steps in controlling type 2 diabetes. Exercise is also crucial.
Your tincture also sounds helpful. Cinnamon, fennel, coriander and turmeric have all been shown to help control blood glucose. You'll find more information on cinnamon if you keep reading. The research on cardamon is inconclusive.
Your grandfather made a very impressive change in his HbA1c, a way of measuring blood sugar control over six weeks or so. We trust his doctor is still monitoring his progress carefully and that he is still watching his diet.
How to Lower Blood Sugar Naturally:
Q. My doctor says I have pre-diabetes. I have read your columns about the advantages of Ceylon cinnamon for people with diabetes. Would this help me with my pre-diabetes?
Ceylon cinnamon is hard to find. Would Saigon cinnamon work as well? Are there other natural herbs or spices I should consider taking?
Which Cinnamon Helps Lower Blood Sugar?
A. Cinnamon and other spices and herbs rich in plant polyphenols can help control blood sugar and insulin spikes after meals (Bozzetto et al, Diabetologia, July 2015). One small placebo-controlled trial found that a supplement containing cassia cinnamon, chromium and carnosine successfully lowered fasting blood sugar in people with pre-diabetes (Liu et al, PLOS One, Sep. 25, 2015). Polyphenols, compounds found in cinnamon as well as tea, coffee, grapes, wine, cocoa and berries, slow the absorption of glucose (sugar) from the digestive tract and stimulate insulin secretion (Kim et al, Nutrients, Jan. 5, 2016).
Most studies of cinnamon to lower blood sugar have used ordinary cassia cinnamon (Cinnamomum cassia) rather than the more expensive Ceylon cinnamon (Cinnamomum zeylonicum). Cassia cinnamon is the kind usually found on grocery store shelves. Saigon cinnamon is closely related to cassia cinnamon.
What About Cinnamon Extracts?
Q. I have been taking Cinnulin PF for years to keep my blood sugar levels within the normal range. It is very effective.
I saw a less costly product at Costco. In addition to cinnamon extract, it contains chromium. Does this combination make sense?
A. Cinnamon, in particular water-based extracts like those in Cinnulin PF, help control blood sugar and reduce inflammation (Nutrients, July 5, 2022).  A randomized controlled trial of 154 people with type 2 diabetes found that an extract of Ceylon cinnamon bark (Cinnamomum zeylanicum) lowered fasting blood sugar and HbA1c, a measure of blood sugar over time (Cureus, Feb. 15, 2023). Above, we mentioned a promising pilot study of an extract containing cinnamon, chromium and carnosine.
So long as you stick with water-based cinnamon extract and have your doctor monitor your progress, we think you could experiment with a combination supplement.
Controlling Blood Sugar with Ceylon Cinnamon:
Q. I have type 2 diabetes. My doctor put me on metformin, but I found that it gave me terrible neuropathy. I had stinging pain in my legs and numbness in my feet and ankles.
After some online research, I decided to stop taking metformin and began taking Ceylon cinnamon instead. I use a water extract. Since I've made this change, I've not had any problem with neuropathy.
My last test result showed my HbA1c is 5.6 and my blood glucose is typically around 110. What do you think?
A. Be sure to inform your doctor about your approach. Ask him or her to check your vitamin B12 level, as metformin can reduce absorption of this crucial nutrient. Low amounts of vitamin B12 can affect the nerves and contribute to symptoms of neuropathy.
Cinnamon can help lower blood sugar for people with type 2 diabetes (Clinical Nutrition, April 2019).  You are using the safest approach to medicinal use of this spice: you have chosen Ceylon cinnamon, which is naturally low in coumarin, and you are using a water extract. This technology leaves the coumarin behind.
Coumarin is a compound that is naturally found in cassia cinnamon bark. Excess quantities can damage the liver, which is why we encourage an approach like yours. ConsumerLab.com tested cinnamon products and found that a water-based extract, Swanson Cinnulin PF, met its standards for low coumarin and high pro-anthocyanidins.
Must It Be Ceylon Cinnamon to Lower Blood Sugar?
Although Ceylon cinnamon can lower blood sugar, cassia or Saigon cinnamon can too. If you take either of them, though, we suggest a water extract rather than the powdered spice. The reason is coumarin.
What Is Coumarin?
Both cassia cinnamon and Saigon cinnamon contain coumarin, a natural compound that can harm the liver when taken in large amounts. Coumarin is not water soluble, however. That's why you can use a water-based extract of cinnamon without fear. Look for it as a supplement, or make your own by steeping cinnamon sticks in hot water. One reader adds ground cinnamon to a coffee filter and wonders whether that removes the coumarin.
Worries About Coumarin in Cinnamon:
Q. I have been interested in your articles about cinnamon for use by type 2 diabetics to lower blood sugar. I was concerned that the cinnamon I buy might be contaminated with coumarin, so I called the distributor. The woman I spoke to told me all cinnamon has coumarin in it naturally, just as a lot of fruit does, but that the amounts are too low to be harmful if it is used only occasionally.
I am interested in taking ¼ teaspoon in the morning. I am on a low dose of a medicine for type 2 diabetes. Is this reasonable?
A. We always recommend that a person with diabetes work with their health care team (doctor, nurse and/or diabetes educator) when adding natural supplements to the regimen. You can avoid any worry about coumarin by creating your own water-soluble cinnamon extract. Just put the cinnamon in a coffee filter and pour a cup of boiling water over it. Drink the resulting solution. The active compound in cinnamon is water soluble but coumarin is not, so you get the benefit without the worry.
Using Saigon Cinnamon Against Prediabetes:
Q. To prevent prediabetes, I put a hefty spoonful of Saigon cinnamon in the filter with my coffee every day. I think you have written that this method extracts the beneficial compounds while leaving the non-water soluble coumarin behind. Is this true?
A. You have a good method. Most types of cinnamon reduce insulin resistance. As a result, they could help in preventing prediabetes, so long as the rest of the diet is sensible. To us, that means meals low in refined carbohydrates and full of non-starchy vegetables as well as healthful fats like avocado or olive oil.
You are correct that Saigon cinnamon (Cinnamomum loureiroi) naturally contains fairly high levels of coumarin, which can be harmful to the liver. Coumarin is not water soluble, so your coffee filter traps it. To reduce any risk, you could consider switching to Ceylon cinnamon (Cinnamomum verum), as it contains little, if any, coumarin.
Other Spices That Help Control Blood Sugar:
There are a number of other spices that can be helpful. They include caraway, coriander, cumin, ginger, fenugreek, fennel and turmeric. You can learn much more about these spices and their beneficial effects from our 200-page book, Spice Up Your Health.
It is important to monitor your blood sugar levels very carefully. Your doctor will want to keep track of your progress, so a daily diary with glucose levels will enable her to make sure you are within normal limits. If natural products together with exercise and a low-carb diet don't work, you may need medication. You can learn more about type 2 diabetes and how to treat it with drugs and non-drug approaches in our Guide to Managing Diabetes.