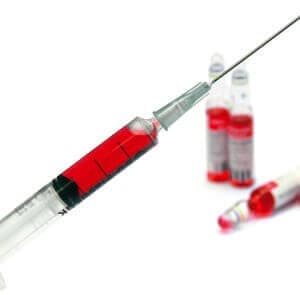 What happens when a medication interferes with the usual absorption of a nutrient? This problem might be more common than you imagine. Many vitamins and minerals require an acidic environment before they can be absorbed from the stomach, so reducing stomach acid may reduce available levels of those nutrients in the body. We have written about this problem, especially with respect to the proton pump inhibitor (PPI) acid-suppressing drugs such as esomeprazole (Nexium), lansoprazole (Prevacid) or omeprazole (Prilosec).
The diabetes drug metformin, as useful as it is, can also reduce the absorption of vitamin B12. This vitamin is crucial, but only tiny amounts are needed. It is stored in the body, so it can take quite a while after starting metformin or another drug that blocks B12 absorption for a vitamin B12 deficiency to reveal itself. This reader would prefer to prevent problems by taking vitamin B12 proactively:
Q. You have written that the diabetes drug metformin can lead to low vitamin B12. What dose of this vitamin is appropriate for people on metformin?
Preventing Vitamin B12 Deficiency
A. Research suggests that up to 30 percent of the patients on metformin to treat high blood sugar may develop low vitamin B12 levels (Prescrire International, Nov. 2014). In one case, doctors overcame the resultant deficiency by injecting 2 mg/month of cobalamin (vitamin B12) (European Review of Medical and Pharmacological Sciences, July, 2015).
An oral dose of 1 mg/day of cobalamin may be sufficient to overcome deficiency within two weeks. Thereafter, 1 mg/month should maintain adequate levels of vitamin B12 (BMC Public Health, May 31, 2012).
Whether injected or oral supplements are used, a physician must supervise. He or she should be monitoring regularly to make sure that the dose of vitamin B12 is correct.
Consequences of Vitamin B12 Deficiency
Vitamin B12 can affect the formation of of red blood cells, leading to a fairly distinctive macrocytic anemia (Family Practice Essentials, June, 2015). It also has significant effects on the nervous system, so that insufficiency or deficiency could lead to neuropathy and symptoms such as burning mouth (Journal of Periodontology, Dec. 2006) or burning feet (Cases Journal, June, 2009).  Cognitive difficulties are not uncommon (Nutritional Neuroscience, Sep. 4, 2015).
Testing for vitamin B12 deficiency is somewhat complicated, and more than one test may be required (Clinical Biochemistry, Aug. 12, 2015). The cutoff points for determining deficiency may need to be adjusted (Clinical Laboratory, 2015).