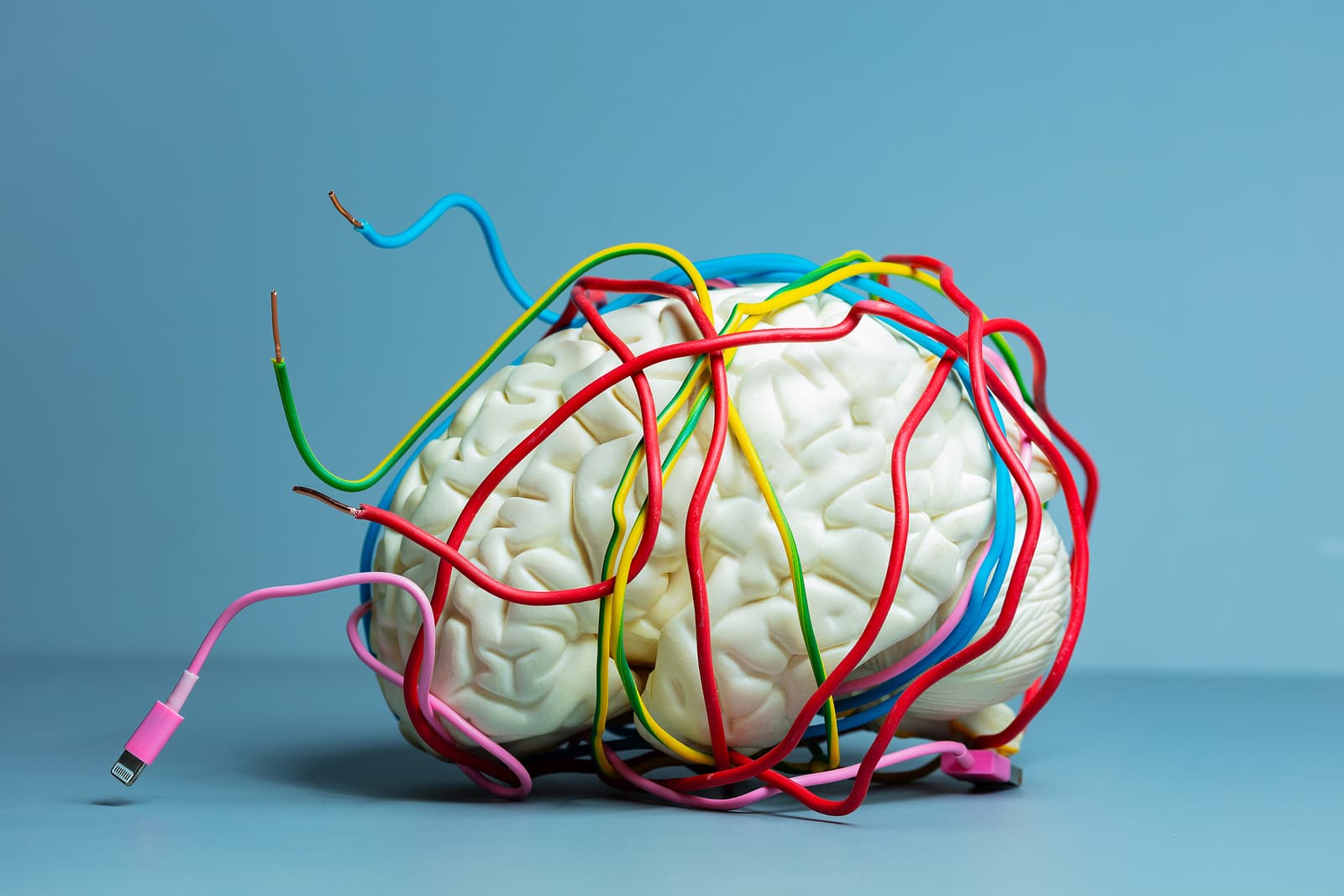 For decades the neuroscience community has focused on beta-amyloid in the brain as the primary cause of Alzheimer's disease [AD]. Billions have been spent developing dozens of drugs designed to rid the brain of beta-amyloid plaques. We have written about the controversy surrounding the FDA approval of aducanumab (Aduhelm). You can find that article ("Breakthrough or Boondoggle") at this link.  The beta-amyloid theory of dementia is losing momentum, though. New research from Sweden suggests that infection is contributing to Alzheimer's disease (PLoS One, Sept. 15, 2022).
The Slowly Sinking Amyloid Theory:
Scientists hate to give up their pet theories. Perhaps that is why the beta-amyloid approach to Alzheimer's disease has persisted for so long. There are still a great many researchers who are clinging to this sinking ship despite the preponderance of evidence to the contrary.
The latest research was published in JAMA Neurology (Sept. 19, 2022). Two studies of the drug crenezumab lowered beta-amyloid in the brain "…but did not reduce clinical decline in participants with early AD [Alzheimer disease]."
You can read our review of the latest research and get an overview to the question: amyloid or infection is contributing to Alzheimer's Disease? at this link.
Why Are There No Effective Alzheimer's Drugs?
New studies challenge the amyloid theory of Alzheimer's disease. Is that why there are no effective Alzheimer's drugs? Another drug fails!
The Swedish Study: Infection Is Contributing To Alzheimer's Disease:
A nationwide study of health records in Sweden suggests a connection between serious infection and early diagnosis of Alzheimer disease. The scientists were not looking at COVID-19 infections. They were focusing on infectious diseases in general. In particular, they studied infections requiring hospital treatment.
The investigators reviewed records of more than 12 million Swedish adults between 1970 and 2016. Those with a history of hospitalization for infections in early and mid-life were 16 percent more likely to earn a diagnosis of Alzheimer disease before age 60. Infections were also linked to a very modest increase in the risk of Parkinson disease [PD], by about 4 percent.
Somewhat surprisingly, both bacterial and viral infections showed an association with these two neurodegenerative diseases. Several different sites of infection, including the urinary and digestive tracts, were implicated.
The authors conclude:
"In conclusion, our study suggested that individuals with hospital-treated infections, especially in those occurring in early- and mid-life, had an increased risk of developing AD and PD, attributable to cases diagnosed before 60 years. Further studies are warranted to validate these findings, to elucidate underlying mechanisms, and to determine whether better control of hospital-treated infections could prevent or delay onset of neurodegenerative diseases, especially the ones with an onset relatively early in life."
Proving Cause and Effect is Hard!
As we have learned from the beta-amyloid theory of Alzheimer's disease, establishing a mechanism behind a disease is difficult. The kind of observational study carried out by the Swedish researchers cannot establish a cause-and-effect relationship. It does, however, suggest that infection is contributing to Alzheimer's. How that is happening remains to be determined.
The authors point out, though, that:
"The association between infections and an increased risk of AD has support from previous studies."
They go on to note that:
"These findings suggest that infectious events may be a trigger or amplifier of a preexisting disease process, leading to clinical onset of neurodegenerative disease at a relatively early age."
To learn more about the possible connection between herpes infections and Alzheimer's disease, here is a link you may find interesting.
You will learn about Dr. Melvyn Ball. This pathologist proposed viral infection as a contributor to Alzheimer's disease 40 years ago. In particular, Dr. Ball was interested in herpes viruses. Sadly, his research was ignored for decades.
More modern research comes from Harvard. We had the honor to interview Dr. Robert Moir, a truly innovative thinker. You can listen to our podcast with Dr. Moir and neuroscientist Dr. Dale Bredesen at this link:
Show 1132: Are Infections to Blame for Alzheimer Disease? (Archive)
Pharmaceutical scientists have been striving to get amyloid plaques out of the brain, but new research suggests that amyloid may be acting to protect the brain from microbes. What are the implications
Why Should We Care?
The pharmaceutical industry has missed the boat when it comes to developing effective new treatments for Alzheimer's disease. This devastating illness causes untold misery for millions of families.
It is time for researchers to break out of the beta-amyloid mold and start exploring new causes and treatments for AD. Otherwise, we will be overwhelmed by an epidemic of dementia in the years ahead. To learn more about the connection between COVID and AD, check out this new article.