This week on our nationally syndicated radio show, we consider the causes of Alzheimer disease. For decades, one theory has dominated. It suggests that the accumulation of beta-amyloid plaques found in the brains of people with dementia cause the problem. Is it time to think different about Alzheimer disease?
Beta Amyloid and Alzheimer Disease:
What, you may wonder, is beta amyloid and why does it accumulate in the brain? Previous scientists have found that amyloid precursor protein (APP) becomes beta amyloid when pathogens attack the brain.  However, researchers have reacted in quite different ways to that information. Some have suggested that we should be looking at brain infections and ways to protect against them. The dominant approach, though, has been to try to get beta amyloid out of the brain.
Drugs That Reduce Beta Amyloid Plaque:
Recently, the FDA has granted accelerated approval to two separate drugs that reduce beta amyloid plaque in the brain. One is aducanumab (Aduhelm), while the most recent is lecanemab (Leqembi). Although they appear to lower the amount of plaque in the brain, researchers have not presented strong evidence that they will help patients stay out of nursing homes. In addition, each drug can cause some very serious side effects. Is it time to think different about Alzheimer disease?
How to Think Different About Alzheimer Disease:
Our guest is a medicinal chemist as well as a respected neurologist. He and his team are working on developing medications that could help people prevent or overcome Alzheimer disease. His biggest contribution is finding a way to think different about Alzheimer disease and beta amyloid.
With all the evidence that has accumulated, it doesn't make sense to dismiss beta amyloid as unimportant. On the other hand, research efforts concentrated solely on beta amyloid have not yielded treatments that are clearly safe and effective enough for most people. Instead, Dr. Donald Weaver suggests that we should look at this compound as a desperate attempt by the brain in the throes of an autoimmune disease.
Autoimmunity and the Brain:
So far, we have only a hypothesis that Alzheimer disease is the result of the body attacking the brain. However, many of the factors that can contribute to dementia are the sorts of insults that can kickstart an immune response. These include things like air pollutions, infection (such as with herpes virus) and head trauma from sports, accidents or domestic violence.
Dr. Weaver draws a distinction between autoimmunity related to the adaptive immune system and that linked to the innate immune system. We have many examples of the former, such as rheumatoid arthritis or systemic lupus erythematosus (SLE). We don't yet have other examples of the innate immune system attacking to cause autoimmune conditions. We'll be watching for more research.
Fighting Autoimmune Disease in the Brain:
Dr. Weaver and his lab hope that their research will lead to diagnostic approaches as well as therapeutics. He has been investigating the metabolism of tryptophan in the brain as a precursor of dementia and beta amyloid (Alzheimer's & Dementia, April 6, 2022). If this approach as a way to think different about Alzheimer disease pans out, it could lead to blood tests many years before cognitive symptoms appear. In addition, scientists may be able to develop drugs that can calm the cytokine storm in the brain that appears to trigger the damage (Alzheimer's & Dementia, Sep. 27, 2022).
This Week's Guest:
Donald Weaver, MD, PhD, is both a medicinal chemist and clinical neurologist, focused on the design and development of new therapies for Alzheimer disease and related dementias. Dr. Weaver is Senior Scientist at the Krembil Brain Institute at the University Health Network, Toronto, Canada. He is a professor of Medicine (Neurology), Chemistry, and Pharmaceutical Sciences at the University of Toronto and a neurologist at the Toronto Western Hospital. Dr. Weaver is also Chief Medical Officer of Treventis Corporation and is the former President of Epilepsy Canada. His website is https://www.weaverlab.ca/drweaver/
[caption id="attachment_124729" align="aligncenter" width="1024"]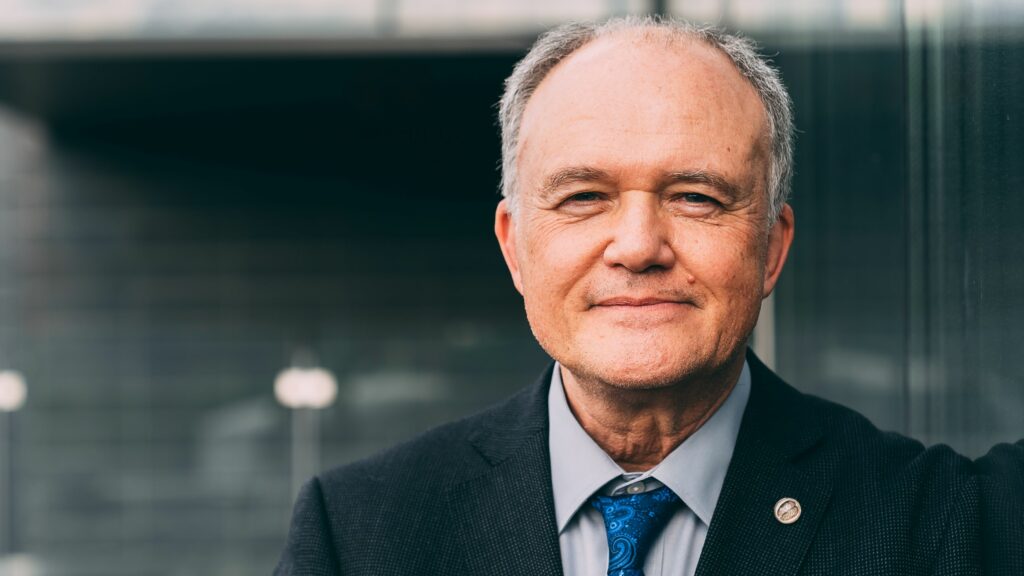 Donald Weaver, MD, PhD, Senior Scientist at the Krembil Brain Institute at the University Health Network, Toronto, Canada.[/caption]