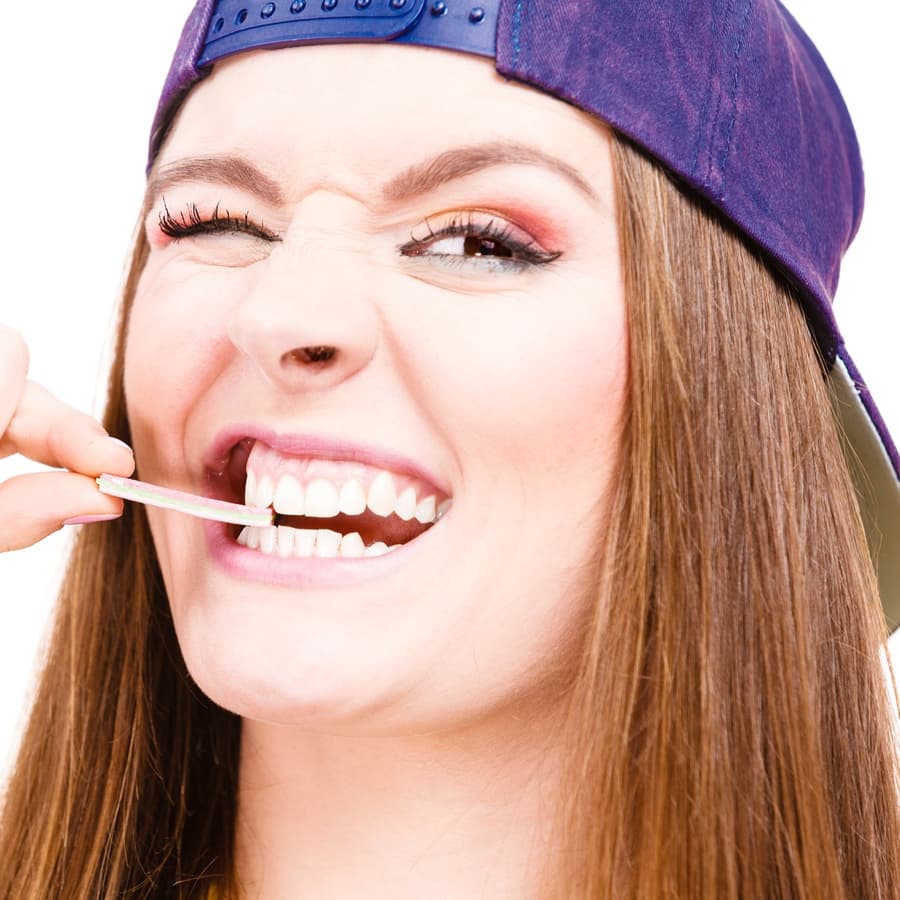 How do you keep yourself awake behind the wheel? This seems like an innocuous question, but it is in fact vitally important. Driver fatigue contributes to traffic accidents and fatalities around the world (Lakartidningen, June 20, 2001; Industrial Health, Aug. 5, 2016). As a result, we have been fascinated by our readers' reports of their strategies. Some people like to chew on something such as sunflower seeds or sugar-free gum.
Munching Sunflower Seeds or Just Chewing?
Q. A reader recently suggested eating sunflower seeds to stay awake while driving. I too have looked for an antidote to feeling drowsy while driving. When I thought about eating something, I wanted something small. I didn't want to take in any more calories than I had to.
It occurred to me that maybe the act of chewing would work just as well as actually eating something, so I tried sugar-free gum. It worked like a charm! Whatever the reason, gum almost always keeps that drowsy feeling away, so I keep several packs of gum in the car at all times.
Scientific Support for Chewing Sugar-Free Gum:
A. Thank you for offering an alternative to sunflower seeds. Chewing gum may be an excellent approach.
According to a review of the medical literature,
"many of the studies indicated that chewing exerts a positive effect on attention, and especially on sustained attention, in addition to improved mood and stress relief" (Biomed Research International, May 17, 2015).
Side Effects of Sugar-Free Gum:
We remind those who are not accustomed to chewing gum with sorbitol or maltitol that such sugar substitutes can cause diarrhea if you consume too much of them. Five years ago, we received this report from a reader:
Q. I just ate a bar of sugarless dark chocolate. It was low carb and gluten free, so I assumed it would be a healthy treat.
I suffered severe stomach cramping, gas and diarrhea! What happened?
A. Sugarless candy is often sweetened with maltitol, mannitol, sorbitol or xylitol. These sweeteners are called sugar alcohols although they are neither sugar nor alcohol. They have fewer calories than table sugar and were originally derived from natural sources such as sweet potatoes, pineapples, birch bark or beets.
These compounds are not absorbed well, so they attract water into the lower digestive tract. This can result in cramping and diarrhea if too much is consumed.
You are not the only one to have experienced an unpleasant result from eating a bit too much sugarless chocolate. EBM noted:
"Sugarfree candies and products usually carry a warning on the label that too much (it may state the amount) can have a laxative reaction. One must read labels, even on candy and gum!

"An elderly friend called and said she was 'exploding' after eating half a bag of coffee nips — sugarfree! THIS WAS OVER 10 YEARS AGO, and is old info."
We have occasionally suggested sugar-free gum or candy to people who are troubled with constipation. You should approach the dosing cautiously, as it may well vary from one person to another.
A final word of caution: if your sugar-free gum contains xylitol, keep it locked away from any dogs that may ride with you because they could poison themselves if they ate it.