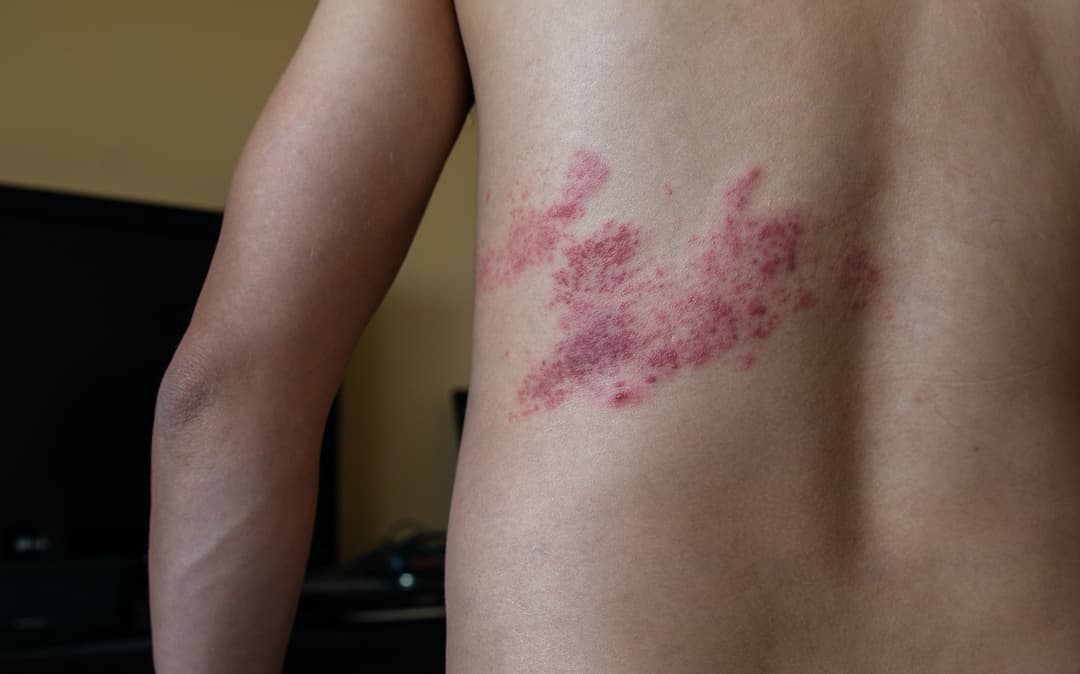 Shingles is a nasty condition in which the chickenpox virus triggers a painful rash many years later. The varicella zoster virus (part of the herpes virus family) can lie dormant for years after a young person recovers from chickenpox. Then, a middle-aged or older person may suddenly develop pain and tenderness. The rash that follows can be itchy as well as agonizing. Doctors can prescribe antiviral medications (acyclovir, famciclovir, valacyclovir) to ease the pain. Of course, people have found these work best when taken early in the course of the disease. Are there things that can make shingles worse? You'd want to avoid those.
Does Tuna Make Shingles Worse?
Q. I have a friend who is suffering from shingles. She's been told that canned tuna makes it worse, because canned tuna is rich in arginine that helps the shingles virus replicate. Is there any substance to such a contention?
A. Arginine is an amino acid that is essential for the replication of the herpes viruses that cause shingles and cold sores. High protein foods such as red meat, poultry, nuts, fish and dairy products are rich in arginine.
So far as we can tell, researchers have not studied whether high-arginine diets exacerbate shingles. However, we found a case report of a healthy young man who developed recurrent shingles in his eyes (American Journal of Ophthalmology Case Reports, Dec. 2019). When this rash occurs in or around the eyes, it may threaten a person's vision. His doctors attributed his unusual reaction to the L-arginine supplements he was taking as a weight lifter.
What Foods Contain Arginine?
Like other fish, tuna contains arginine. We don't know whether this amino acid will make shingles worse. Nonetheless, it might be prudent to avoid consuming large amounts of high-arginine foods while you have a shingles rash. At other times, these foods provide valuable nutrients.
[Styled_table title="High-Arginine Foods" column length="8″ items="Sesame seeds||Soy protein||Crab meat||Shellfish||Spinach||Spirulina||Turkey||Sunflower seeds||Orange roughy fish||Watercress||Egg||Pork||Tuna||Cod||Haddock||Whitefish"]
How Can You Get Relief from Shingles Pain?
Q. I recently developed shingles and the pain was excruciating. My doctor was slow to diagnose the problem because I didn't have blisters. Once I got a prescription for acyclovir, the pain became bearable. Please tell your readers to get a quick diagnosis so they can get fast relief from this medicine.
A. Acyclovir, famciclovir and valacyclovir are all antiviral medicines that work against cold sores and shingles. The sooner they are taken, the better they work.
Getting the diagnosis of shingles may seem straightforward but it can be tricky, as a column in The New York Times demonstrates.
Some readers who were not diagnosed quickly enough to benefit from an antiviral medicine have reported that applying original Listerine mouthwash to the rash can help ease the pain. Others have deliberately sought out bee stings or used green tea on the rash to ease the pain. You could read more about these home remedies in our book, The People's Pharmacy Quick & Handy Home Remedies.