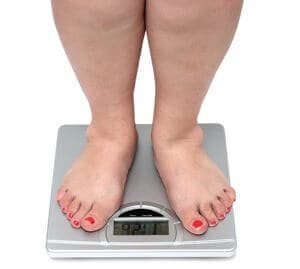 Many people assume that artificial sweeteners are a good way to cut calories and lose weight. According to a new meta-analysis published in the Canadian Medical Association Journal, that assumption may be misplaced.
Do Artificial Sweeteners Pose Any Dangers?
Most people believe that sweeteners such as aspartame, sucralose and stevioside are safe. After all, they have been officially approved for use in food. Nevertheless, Canadian scientists wondered if such nonnutritive sweeteners might trigger long-term consequences.
Investigators examined data from 7 randomized controlled trials and 30 cohort studies, with a total of more than 400,000 participants. Sugar substitutes had no consistent impact on weight in the clinical trials.
In the epidemiological studies, with a median follow up of ten years, people who consumed artificial sweeteners actually gained weight. In addition, people accustomed to using these sweeteners were more likely to have high blood pressure, type 2 diabetes, metabolic syndrome and heart problems. People with health problems could reasonably be watching their weight. That factor might help explain the link. However, the investigators tried to control for that possibility.
The scientists conclude,
"observational data suggest that routine consumption of nonnutritive sweeteners may be associated with a long-term increase in BMI and elevated risk of cardiometabolic disease."
Azad et al, CMAJ, July 17, 2017
Other Studies Agree:
Using a substitute for sugar or high-fructose corn syrup to lose weight seems logical. Unfortunately, previous studies have not shown that diet soda works.  Animal studies suggest that diet soda doesn't aid weight loss. Moreover, tissue culture studies indicate that artificial sweeteners may increase inflammation. Instead, it may be best to train your taste buds to do without sweetening, at least most of the time.
"Tastes Like More"?
Joe's mother used to remark, after a bite of dessert, "It tastes like more." We too have noticed that eating a sweet treat seems to trigger a desire for more sweets. Maybe that is part of the problem, though we haven't seen any studies addressing that directly.
Bob Barger, RPh, offers this Q&A on the topic:
Q. I have been drinking diet soda for years to reduce my calorie intake and hopefully lose weight. Recently, I have seen some articles in the news questioning the weight loss benefits of diet soda. I see lots of sparkling water drinks in the grocery store. Is that a better option than diet sodas?
A. Diet sodas have been around for decades (since 1982). They often contain one of the following artificial sweeteners: sucralose (Splenda), aspartame (Equal, NutraSweet), or saccharin (Sugar Twin) in place of sugar so they can say zero or one calorie, and no sugar content.
An article in the Journal of the Academy of Nutrition and Dietetics (March 2017) indicated that 40 percent of adults and 25 percent of kids consume diet soda on a regular basis. A large review of current studies including many thousands of participants for over 10 years was published in the Canadian Medical Association Journal (July 17, 2017). It seems to indicate that these sugar substitutes actually contribute more to weight gain than weight loss.
A May 2016 study in the journal JAMA Pediatrics studied over 300 women and their infants and found that mothers who consumed diet beverages ( drinks with artificial sweeteners) were two times more likely to have babies that were overweight or obese at one year. On the other end of the age spectrum, a 2015 study in the Journal of American Geriatrics Society found that people who drank diet soda gained almost triple the abdominal fat over nine years as those who did NOT drink diet soda. That study included 749 people who were 65 year or older.
Sparkling Water:
Whether you buy sparkling waters such as La Croix, San Pellegrino. Perrier or the many other brands on the grocers shelves, READ the labels carefully. If you look beyond the front of the package claims like "natural" or "calorie free", you will often see the same artificial sweeteners in these products that are used in diet soda.
Another highly popular option is the use of liquid water enhancers such as Skinnygirl, Crystal Light, Dasani drops or MiO liquid. Again, READ the labels on these products as well. Most do contain artificial sweeteners (or, in some cases, stevia extract and sucrose.).
A less expensive and healthier option would be to make your own flavored drink by adding lemon or lime juice or an actual lemon or lime to the filtered water from your home.