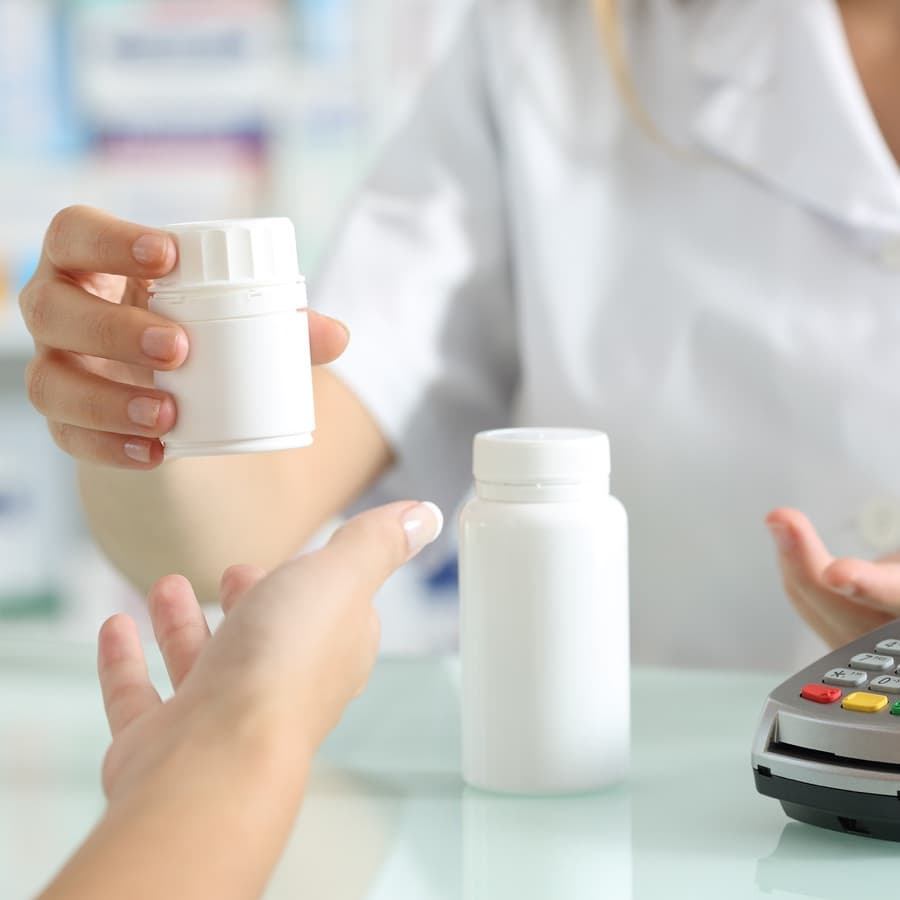 Sometimes the decisions a business makes appear obvious, but at other times you wonder why they make particular choices. We are all familiar with pharmacies as the place to fill a prescription that the doctor has written. Tenacity in offering to refill prescriptions could be more puzzling, as one reader presents.
Why Would a Pharmacy Try to Refill Prescriptions Without a Refill Option?
Q. My doctor recently prescribed a medication and I filled it at the local branch of a large pharmacy chain. The prescription ran out, as it was supposed to. The pharmacy has texted four times asking if I want to refill it. I have replied 4 times with "NO."
Why would they keep pushing to refill it? The prescription has no refills, yet they offer to contact my doctor about a refill. Wouldn't one NO be enough? Do they get some kind of kickback for doing this?
A. Some large pharmacy chains are very aggressive about promoting prescription refills. It is not about a kickback, exactly, but there is a financial incentive to sell as many pills as possible. Some of the messages you've been seeing might be automated. That could explain why they haven't taken NO for an answer.
Generally speaking, if the doctor wanted you to keep on taking the medication, he or she would have put a specific number of refills on the prescription. Patients need to be vigilant so they don't end up taking too many medicines for too long. It always makes sense to discuss the length of time you should take the medicine when you first get the prescription.
When a Pharmacy Won't Refill Prescriptions:
At times, a patient may have an urgent problem if a pharmacy or a doctor refuses to refill prescriptions. We heard from a reader who had been taking the benzodiazepine alprazolam. While we are not big fans of benzodiazepines for older people, we worry greatly about a person being forced to discontinue such a drug abruptly. It could be very dangerous.
Problems with Alprazolam:
Q. I have been on 0.5 mg alprazolam for anxiety since before I turned 80. Now my doctor has retired, and my new doctor won't prescribe the drug.
At my age, it's not as if I were using alprazolam for recreational purposes or intentionally abusing it. I need something for anxiety.
Because I could not get a new prescription, I cut the pill in half to get 0.25 mg. I took it on alternate days for about a week and then dropped it altogether.
As of today, I've been off alprazolam for about five days and I feel pretty anxious. I also have an upset stomach and difficulty sleeping. Would that be due to withdrawal effects?
I would prefer to continue on the drug, but it appears I won't be allowed to. Is there any other anxiety medicine I could use? What can I expect as regards withdrawal effects?
When Doctors Won't Renew Alprazolam, Withdrawal Symptoms Soon Follow!
A. Your new doctor is probably aware that alprazolam (Xanax) is on the "Beers list" of drugs that should generally not be prescribed for older adults. Benzodiazepine drugs like alprazolam can put you at a greater risk of falling. They have also been linked to memory loss or cognitive impairment in older people.
That said, no one should ever stop taking a drug like alprazolam suddenly. The withdrawal symptoms can be devastating! Your doctor should have been willing to renew alprazolam so that you did not have to go through withdrawal. Simultaneously, he should have helped you prepare to taper off this benzodiazepine safely.
Benzodiazepine Withdrawal:
Benzodiazepines were once considered extremely safe anti-anxiety agents and sleeping pills. Doctors prescribed huge quantities of drugs like chlorazepate (Tranxene), chlordiazepoxide (Librium), clonazepam (Klonopin), diazepam (Valium), lorazepam (Ativan), temazepam (Restoril), or flurazepam (Dalmane). You can read about "Mothers Little Helper" from the Rolling Stones at this link:
Benzodiazepine Dependence | A Hard Habit to Kick
Getting off benzos can be tough. Benzodiazepine dependence is more common than many people realize. Symptoms can be davastating. A SLOW taper is essential!
Symptoms of Benzo Withdrawal:
Anxiety
Cognitive disorders
Irritability
Insomnia
Light-headedness
Fatigue and tiredness
Nausea/vomiting
Diarrhea
Abnormal involuntary movements
Headache
Sweating
Rapid heart rate
Blurred vision
Muscular twitching
Impaired coordination
Memory impairment
Depression
Confusional state
A nurse wrote to us and said:
"I think it is inhumane to discontinue benzos for a patient who has been taking them for long time without a long-term tapered withdrawal plan."
What Is Gradual Tapering?
The FDA acknowledges that people can experience a range of serious withdrawal symptoms if they stop drugs like Xanax suddenly. Seizures are one possibility. The FDA mentions that some of the symptoms of Xanax withdrawal can be life-threatening.
Sadly, though, neither the agency nor the drug company developed a plan to help patients phase off this drug. One doctor may interpret "gradual" withdrawal as a week or two. Another might decide it's a month or two. Some people may need many months to get off a drug like alprazolam.
Your new physician should not have refused to renew alprazolam prescriptions. Instead, he should have developed a gradual tapering process. If he did not know how to do this, he should have referred you to someone who has experience with this approach.
Readers Report Alprazolam Withdrawal When They Can't Refill Prescriptions:
Lee reports life-threatening complications of stopping suddenly:
"I have known two women who died after stopping cold turkey! One died within 5 days of stopping Xanax. First a SEIZURE then a heart attack.

"I was told I would have to be on meds the rest of my life. Now a pharmacist cut me off 3 times now. As a result I've had seizures. I recently had heart surgery and again was cut off after 4 yrs. I await the consequences!"
Some people experience accidental withdrawal symptoms. That's what happened to D:
"For years, I have been taking one alprazolam at night to sleep. After a refill, I began having what I now know is withdrawal symptoms. I just thought I was very sick, but after reading online realized I was in withdrawal. I sent a pill in to be tested by a laboratory. It cost me $250.00, and the results just came back that there were ZERO active ingredients of alprazolam in my 2 mg pill!"
Going Forward:
When a doctor refuses to renew alprazolam prescriptions and forces a patient to go through withdrawal, it is bad medicine. Eventually, the withdrawal symptoms should fade, but there is no reason to put anyone through such torture. Gradual tapering over several months can make this much more tolerable.
Of course, if a person receives a prescription that is intended to get them through a short stressful time, but the pharmacy pushes to refill prescriptions, the individual might not realize that they are becoming dependent upon the medicine. That too is a problem.
Any physician who believes an older person should not be taking a benzodiazepine to treat anxiety should refer that person for cognitive behavioral therapy. It can help alleviate anxiety without drugs. Another alternative medication would be buspirone, which is less likely to cause such troublesome side effects.
We discuss the Beers list and other potentially inappropriate drugs for senior citizens in much more detail in our eGuide to Drugs and Older People. You can find it in the Health eGuides section of this website. While there, you may want to download our free Guide to Psychological Side Effects.
Please share your own experience with drugs like alprazolam, clonazepam or diazepam in the comment section below.