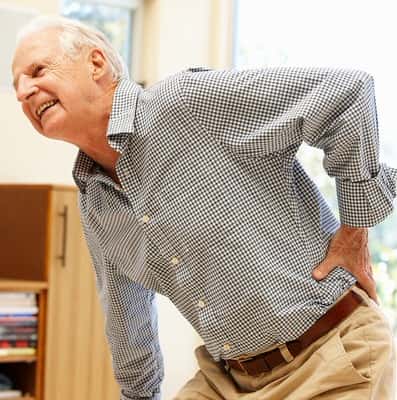 Celebrex is a non steroidal anti-inflammatory drug. It was supposed to be easier on the stomach than other arthritis drugs. But questions about its heart health slowed sales over the last decade.
We recently interviewed Steven Nissen, MD, chairman of the Robert and Suzanne Tomsich Department of Cardiovascular Medicine at the Cleveland Clinic.  He supervised the Precision Trial (New England Journal of Medicine, Dec. 29, 2016) . Dr. Nissen told us that Celebrex seemed equivalent to ibuprofen and naproxen vis a vis heart health. Celebrex appeared safer than NSAIDs like ibuprofen and naproxen when it came to kidney and gastrointestinal problems.
Celebrex is now available generically as celecoxib at far less cost. That means many insurance companies encourage patients to buy generic. That would not be a problem except that many people are asking: why is generic celecoxib not working? This reader is fairly typical of many messages we have received:
Q. Over the last six months I have been debilitated with joint pain in my hips, knees, wrists and spine. I suddenly felt very old! Then it dawned on me that the pharmacy switched from sending me Celebrex to sending generic celecoxib. Celecoxib is worthless and my pain has flared to horrific levels.
I can't afford brand-name Celebrex, but I can buy it cheaper in Canada. That is what I plan to do.
A. Many other visitors to our website have also reported that some generic celecoxib pills are not effective against joint pain. Here are just a few of the many reports we have received.
Readers Report Generic Celecoxib Not Working:
Marilyn in North Carolina shares a very similar experience:
"When I take generic celecoxib, it is as if I am taking nothing. I now pay for brand name Celebrex. The difference was noticeable on day two. Celecoxib is useless for me."
Linda in Concord, California tried an experiment with similar results:
"I have been taking Celebrex for many years and thought that maybe I was becoming resistant to its effects. Due to insurance I was switched to generic, which in most cases is not a problem.

"I recently discovered I still had a few Celebrex left and did in fact get relief again. I am convinced the generic version is worthless."
Henk in the Netherlands suggests this is an international problem:
"I used Celebrex and was very pleased with the results. The drug helped ease the pain for longer time in my right hip. When needing new pills they gave me celecoxib. The effect was not good. It didn't work as good as Celebrex. I started using Celebrex again with a much better result."
Carole is an Aussie and had a similar experience to Henk:
"While in the USA I had trouble with my hip. I was given a prescription for celecoxib instead of Celebrex. It didn't work as well as the Celebrex. I wouldn't get it again. I have used Celebrex on and off for a few years." Carole from Australia.
Jade in Indiana is a nurse with significant Celebrex experience:
"I'm so thankful that I came across this site! I've been on Celebrex for over 10 years due to arthritis in my lower back and knees. I am able to perform my job as a floor nurse without too many aches and pains.

"About six months ago the pharmacy filled my script with the generic and I didn't realize a switch had been made. I felt horrible for the month I took the generic celecoxib.

"I made a appointment with my physician to tell her how I was feeling and she asked if I was switched to the generic Celebrex. To my surprise I was. I agree with others and thought the same compounds were used in the generic as in the brand. I don't understand the difference between Celebrex and celecoxib."
The FDA and Reports that Generic Celecoxib Not Working?
We have notified the Food and Drug Administration on several occasions that people are complaining to us and asking: why is celecoxib not working the way Celebrex did? We do not have an answer and neither, it seems, does the FDA. When people complain about generic drug quality, the FDA has often implied that it is purely psychological.
We spent years arguing with the FDA about a generic version of Wellbutrin XL 300 named Budeprion XL 300. The executives at the agency insisted that the problems people were experiencing on the generic version of Wellbutrin were all in their heads. Eventually the truth came out. A few of the generic formulations were eventually shown to have significant problems. The FDA had to eat crow and requested removal of the faulty generics. Read about this boondoggle here.
What Can Patients Do if Celecoxib Not Working:
Here is what we suggested to the original query:
You could purchase Celebrex from a reputable online Canadian pharmacy for substantially less than the brand name in the U.S. A month's supply of Celebrex in a U.S. chain drugstore could be more than $200 out of pocket. The same brand name medicine in Canada would cost anywhere from $62 to $80. A three-months supply of Celebrex from Canada is substantially less than a one month's supply from a U.S. drugstore.
What About Phony Online Pharmacies?
If you are nervous about buying from an online Canadian pharmacy we completely get it. There is no guarantee that all online pharmacies are legitimate. There are many examples of fraudsters on the web. If you would like to learn more about the problems of shopping online or how to find a legitimate Canadian pharmacy, our Guide to Saving Money on Medicines can help.
What About Authorized Generics?
Not thrilled with the idea of breaking the law (it is illegal to import drugs from Canada)? An "authorized generic" is another option. Never heard of such a thing? We're hardly surprised. Many physicians and pharmacists have no idea either.
The FDA does not advertise this concept, although there is a link on the agency website. That's because the standard line has been that all FDA-approved generic drugs are identical to the brand name medicine. The FDA does not want consumers or insurance companies to lose confidence in its ability to approve generic drugs. But if the FDA were doing such a great job why have we received so many questions along the lines of: why is my generic celecoxib not working?
What Are Authorized Generics?
An authorized generic may be made on the same production line as the brand name medicine. It is then sold to the generic drug company for distribution at a reduced price. In theory, it has the identical ingredients as the brand name medicine and is made with the same equipment.
Another possibility is that the pharmaceutical manufacturer of the branded product licenses the technology and special sauce instructions to the generic company so it can manufacture a virtually identical medicine. Learn more details about authorized generics and products that are available at this link: Save Money Safely with Authorized Generic Drugs.
Who Makes An Authorized Generic Celebrex ?
The original manufacturer of brand name Celebrex was Pfizer. (The company still makes Celebrex.) A subsidiary of Pfizer is the generic company Greenstone. Not surprisingly, Greenstone now provides an authorized generic form of Celebrex. This celecoxib should be the same as the original Celebrex. When we asked a representative of Greenstone we were assured that the two products were identical.
We have no horse in this race. We wish we could trust the FDA's generic drug approval system and recommend all generic celecoxib products. However, we have received so many complaints that we have our doubts. You can read many of the stories at these links:
https://www.peoplespharmacy.com/articles/does-generic-celecoxib-measure-up-to-celebrex/comment-page-8/#comments
You can learn more about authorized generic products and how to use generic drugs wisely in our Guide to Saving Money on Medicines. You can also read how to determine which Canadian pharmacies are legitimate and how to protect yourself if you go that route. You'll find it at PeoplesPharmacy.com.
If you prefer to avoid Celebrex and celecoxib and go a more natural route to relieve arthritis pain, you may find our Guide to Alternatives for Arthritis even more helpful.