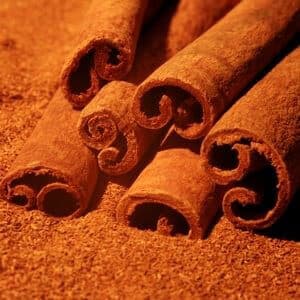 In type 2 diabetes, blood sugar and insulin tend to spike after meals. Insulin is often present, sometimes even plentiful, in type 2 diabetes, but it isn't efficient. There is a bewildering array of prescription drugs designed to improve the action of insulin; there are also some non-drug approaches that may be helpful. You may have heard that cinnamon can help, but which cinnamon works best?
Which Cinnamon Should You Choose?
Q. I have read on your website that people with diabetes can take cinnamon to help control blood glucose levels. I understand that there are two kinds of cinnamon, cassia and Ceylon. Is there a difference in effectiveness? Which cinnamon is better?
A. A number of studies have shown that cinnamon can lower fasting blood glucose and (in some studies) HbA1c, a measure of glucose control over several weeks (Clinical Nutrition, Oct., 2012; Nutrition Research, June, 2012; Cochrane Database of Systematic Reviews, Sep. 12, 2012; International Journal of Preventive Medicine, Aug., 2012; Journal of Intercultural Ethnopharmacology, Feb. 21, 2016). Some studies found that cinnamon helped moderate blood sugar but did not improve insulin sensitivity (Journal of Dietary Supplements, July/Aug., 2016). Most of these studies did not specify which cinnamon they used. In many instances, it was probably cassia cinnamon, readily available in supermarkets.
Is Ceylon Cinnamon More Helpful?
It is possible that Ceylon cinnamon, also known as "true" cinnamon, might also be able to moderate blood sugar levels after meals and help control type 2 diabetes. It has been tested in in animal research (Nutrition Journal, online Oct. 16, 2015). French scientists have also found that Ceylon cinnamon extract can block an enzyme (alpha-amylase) that breaks starch down into its constituent sugars (BMC Complementary and Alternative Medicine, Sep. 23, 2014). As a result, healthy volunteers getting this extract had a significantly lower increase in blood sugar after a meal.
Unfortunately, there are no studies comparing cassia to Ceylon cinnamon, so we can't answer your question about effectiveness. We hope there will soon be more high-quality trials such as this one, under the code name CINNAMON (Trials, Jan. 5, 2016). We are sending you our Guide to Managing Diabetes for more information on using cinnamon and other non-drug approaches to control blood sugar.
What Are the Dangers?
One important difference between the two types of cinnamon is that cassia cinnamon contains coumarin, which may be harmful to the liver. (You can read more about that here.) Ceylon cinnamon has no measurable amount of coumarin.
If you choose to use either form of cinnamon to moderate blood sugar after meals, it is very important to keep good measurements of your blood glucose. This will tell if the cinnamon is helping, and it will alert you if your blood sugar falls too low. You will also need to discuss this with your physician, as some of your other diabetes medicines might need adjustment. Your doctor may also want to monitor your liver enzymes to make sure the cinnamon is not doing more harm than good.