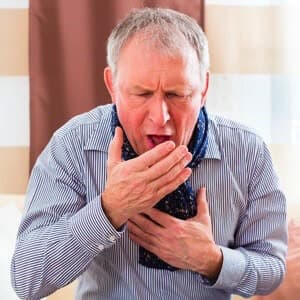 Cough coughing lisinopril
We are dumbfounded! No one gets out of medical school without learning about a class of blood pressure medications called ACEi (angiotensin converting enzyme inhibitors). These are among the most commonly prescribed drugs in the pharmacy and are used to treat high blood pressure and heart conditions. We estimate that roughly 100 million prescriptions are filled each ear for drugs like:
Captopril (Capoten)
Benazepril (Lotensin)
Enalapril (Vasotec)
Fosinopril (Monopril)
Lisinopril (Prinivil, Zestril)
Moexipril (Univasc)
Perindopril (Aceon)
Quinapril (Accupril)
Ramipril (Altace)
Trandolapril (Mavik)
Lisinopril, for some reason, has captured physicians' fancy. It dominates all other ACE inhibitors by a wide margin, grabbing 70,000,000 prescription annually. To give you some sense of comparison, the best selling brand name drug in America is Lipitor. At last count, it was "only" dispensed about 50 million times. That is probably why we get so many comments about lisinopril and its major complication.
One of the most common side effects of all these medications is a cough (Annals of Internal Medicine, Jan. 1, 2008; Chest [suppl], Jan, 2006). The medical literature confirms that from 5 to 35 percent of patients will develop a nasty ACE cough while taking one of these drugs. And that may be a low estimate.
ACE Cough Can Linger:
After stopping an ACEi it may take anywhere from 4 weeks to 3 months for the cough to finally disappear. No amount of cough medicine can quell this kind of cough. The only solution is usually to change to a completely different kind of blood pressure medication. Going from lisinopril to ramipril won't solve the problem!
This is not rocket science, folks. This is as basic as it gets. We continue to be astonished that so many people have posted to this Web site that their physicians have not acknowledged that their cough is caused by an ACE inhibitor like lisinopril. That is like banging your thumb with a hammer and not realizing why it hurts and why the nail turns black.
Ann's Frustration:
The most recent comment comes from Ann. We share her story with you just so you will understand that we couldn't make this stuff up if we tried. What really worries us, though, is that if some physicians can't seem to connect the dots when it comes to lisinopril and cough, what other drug-induced side effects are they missing? To read other comments on this ACE cough, click here.
"I too have all the symptoms everyone else is complaining about. I work in the school system and have these horrible attacks of coughing. All of sudden my eyes start watering, nose starts running and the uncontrollable cough starts and I spit up a clear phlegm. I contemplated retiring this year because of this.

"I never get any satisfaction from my doctor on this. I was told I had asthma, bronchitis, allergies and maybe acid reflux. Never was I told it could be lisinopril.

"I have taken several other high blood pressure meds and had the same results. The worst part is that doctors dismiss this as a trivial problem and make you feel like you are just a complainer.

"It is severe when it disrupts your life like this. I also thought it could be my nerves and am now absolutely positive that my ungodly coughing is due to a side effect of my medicine. I personally would rather take my chances and die of a heart attack then to live my life like this.

"Thank you all for your info.
Ann, 4-24-10
Ann should not have to choose between controlling her blood pressure and putting up with a horrific ACE cough. There are many other types of blood pressure pills that won't necessarily cause coughing. Her doctor should be willing to try some of them.
You can learn more about such medications (as well as some nondrug approaches) in our Guide to Blood Pressure Treatment. Others may be interested in our discussion of how to get doctors to acknowledge side effects and take action, found in our book, Top Screwups Doctors Make and How to Avoid Them.