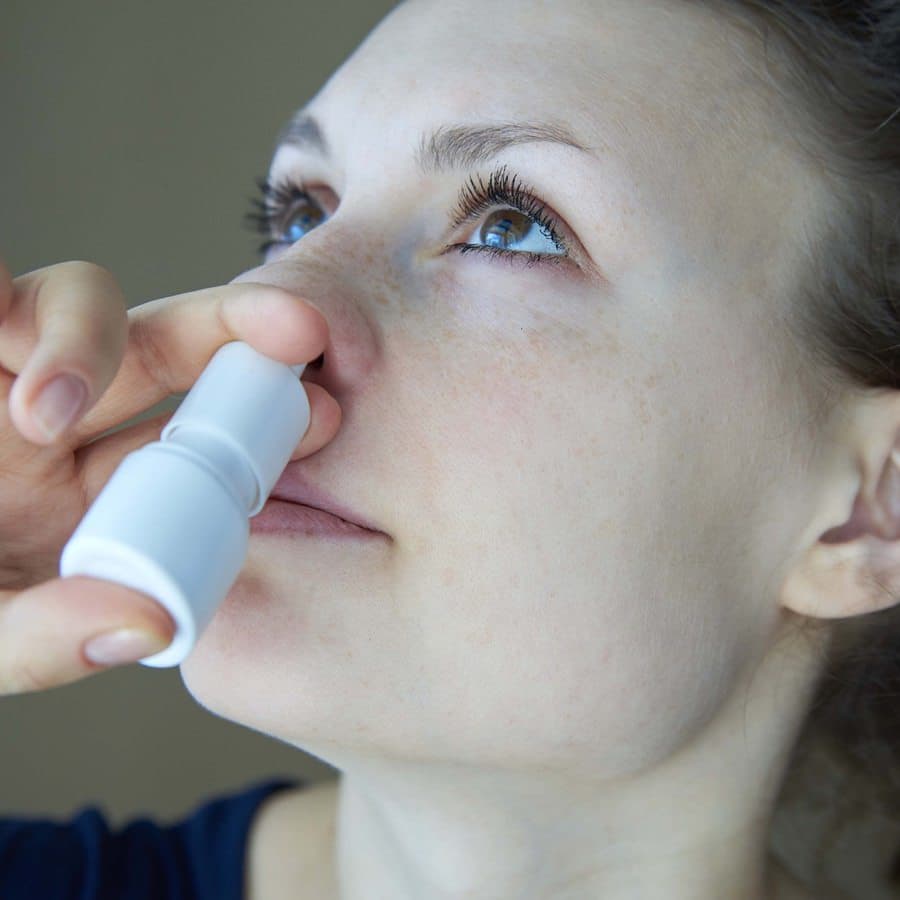 The Food and Drug Administration approved a completely new type of antidepressant on March 4, 2019. This ended several weeks of speculation. A nasal spray called esketamine is expected to help people who have not responded to standard antidepressants. It will be marketed under the brand name Spravato.
What Is Esketamine (Spravato)?
This drug is chemically related to the injectable anesthetic ketamine that has been on the market since 1970. Ketamine is available generically. It has been used off-label for pain and treatment-resistant depression (Schoevers et al, British Journal of Psychiatry, Feb. 2016). One disadvantage of ketamine as an anesthetic is that it can cause a dissociative state while it is wearing off. Many people find this alarming. (Others enjoy this sensation, explaining ketamine's popularity as a club drug, "Special K.")
Drug company Johnson & Johnson developed esketamine following reports that infusions of ketamine itself could lift depression quickly (Andrade, Journal of Clinical Psychiatry, Mar/Apr. 2018). In particular, ketamine had a strong effect on suicidal thoughts (Ballard et al, Journal of Psychiatric Research, Nov. 2014). Many people who have not overcome depression with older antidepressants might benefit from Spravato, first in its class.
How Will People Use Spravato?
Although eskatamine is administered as a nasal spray, people will not be permitted to purchase it for home use. To guard against abuse, patients will need to use Spravato under medical supervision at a clinic or doctor's office. J&J recommends that people use it twice a week for four weeks. The company estimates the cost for a month's treatment between $4,720 and $6,785. 
Some experts have challenged the FDA's approval process for esketamine. While two clinical trials demonstrated some benefit, two others did not show that esketamine is better than placebo. The drug may work a bit better for adolescents and young adults than for older adults.
What Are the Side Effects of Spravato?
This novel antidepressant can cause nausea, dizziness, headache and a feeling of dissociation. Spravato can also trigger an unpleasant taste in the mouth. Some people in the clinical trials reported vomiting, anxiety, numbness or tingling in hands or feet and drowsiness (Canuso et al, AJP in Advance, 2018).
To learn more about ketamine and its use against suicidal thoughts, you may wish to listen to Show 983: Intriguing Approaches to Overcoming Depression.