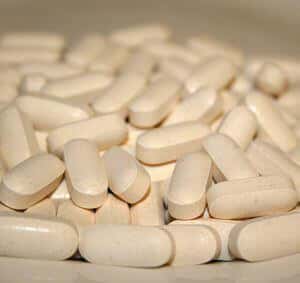 When medical experts change their minds, the rest of us may become confused. One such flip-flop that has puzzled a lot of people concerns calcium supplements.
For years, doctors urged their older patients, especially women, to take high doses of calcium to maintain bone strength. It seemed logical: after all, bones contain calcium, so why wouldn't you take extra calcium if you wanted to avoid weak and broken bones?
The only trouble is that recommendations based on theory don't always work out so well in practice. Studies of calcium intake from supplements do not show that extra calcium protects people from osteoporosis or bone fracture. While people who get too little calcium may be at risk, taking high-dose calcium supplements may also be counterproductive (Maturitas, Jan. 2018). No wonder readers have questions:
Which Calcium Supplements Are Best?
Q. I recently got bad news after my DEXA bone density scan. My wrist is now in the range of osteoporosis. Which type of calcium supplement is the best choice to help build back my bones? I do strength training and I eat a healthy diet, so this new test result is unexpected and alarming.
A. Doctors often recommend calcium carbonate or calcium citrate supplements. That's because they provide the most calcium in each pill. Vitamin D is also essential for the body to use calcium effectively.
There is growing controversy about the benefits of calcium supplements, however. A review of randomized controlled trials found that calcium with vitamin D can improve bone mineral density (Diseases, Feb. 8, 2023). On the other hand, cardiologists are concerned about calcification of soft tissue, especially in the cardiovascular system. Another review of studies also determined that the combination of calcium and vitamin D can strengthen bones, but only when provided in fortified dairy products (Food & Function, Dec. 1, 2020).
A diet high in dark green leafy veggies, beans, almonds and, of course, fortified low-fat dairy products might help more than pills. Physical activity is also crucial for maintaining strong bones, so keep up your training.
What Is the Story on Calcium Supplements?
Q. Could you please comment about the news report a few months ago pertaining to calcium supplements? The study showed that calcium did not help older people's bones and that it could actually be harmful with side effects like heart attacks.
Now I am afraid to take my 1,500 mg of calcium with vitamin D per day and have cut the dose down to 500 mg of calcium a day. Am I doing the right thing? I am female age 73.
A. You have mentioned a source of great confusion for many people. For years, doctors have been urging older people (especially women) to take high doses of calcium (1,200 mg/day) to prevent bone loss and avoid fractures.
Theory Falls Short:
The only problem with that recommendation is that it was based on theory. Nearly a decade ago, scientists reviewed studies of calcium intake and the risk of bone fracture. In that analysis, they found no association between the two.
They concluded,
"there is no clinical trial evidence that increasing calcium intake from dietary sources prevents fractures. Evidence that calcium supplements prevent fractures is weak and inconsistent." (BMJ, Sep. 29, 2015).
Downsides of Calcium Supplements:
Calcium supplements have some downsides. Too much calcium can increase the chance of kidney stones (New England Journal of Medicine, Feb. 16, 2006).  In addition, people who take calcium supplements are at a greater risk of heart attack (BMJ, July 29, 2010).
Another question is whether people absorb the calcium from supplements efficiently. That is what this reader wonders.
Can Liquid Calcium Supplements Solve Absorption Problems?
Q. I have heard for years that calcium tablets go through your system without ever dissolving and therefore do no good. Is there a liquid calcium on the market that might be better assimilated in my body?
A. Some calcium tablets are poorly formulated and don't dissolve well. As a consequence, you can't absorb the nutrient from them effectively. Others, however, work well to provide the mineral.
ConsumerLab.com, which tests many supplements, found that liquid calcium citrate (Bluebonnet) is absorbed well and makes a reasonable calcium supplement. It is less likely to pose a choking hazard for people who have trouble swallowing large tablets. In their most recent analysis, they suggest Solaray Calcium Citrate as the Top Pick. You can learn more about calcium supplements for a fee at ConsumerLab.com.
Getting calcium from the diet, as we suggest above, is also a good approach.
Learn More:
If you would like to learn more about the pros and cons of calcium supplements and other ways to reduce the possibility of osteoporosis, you may wish to listen to our hour-long interview with Dr. Walter Willett of Harvard School of Public Health and Michael Castleman, co-author of Building Bone Vitality. You may also be interested in our interview with Dr. Abby Abelson of the Cleveland Clinic. It is Show 1093: How to Keep Your Bones Strong.