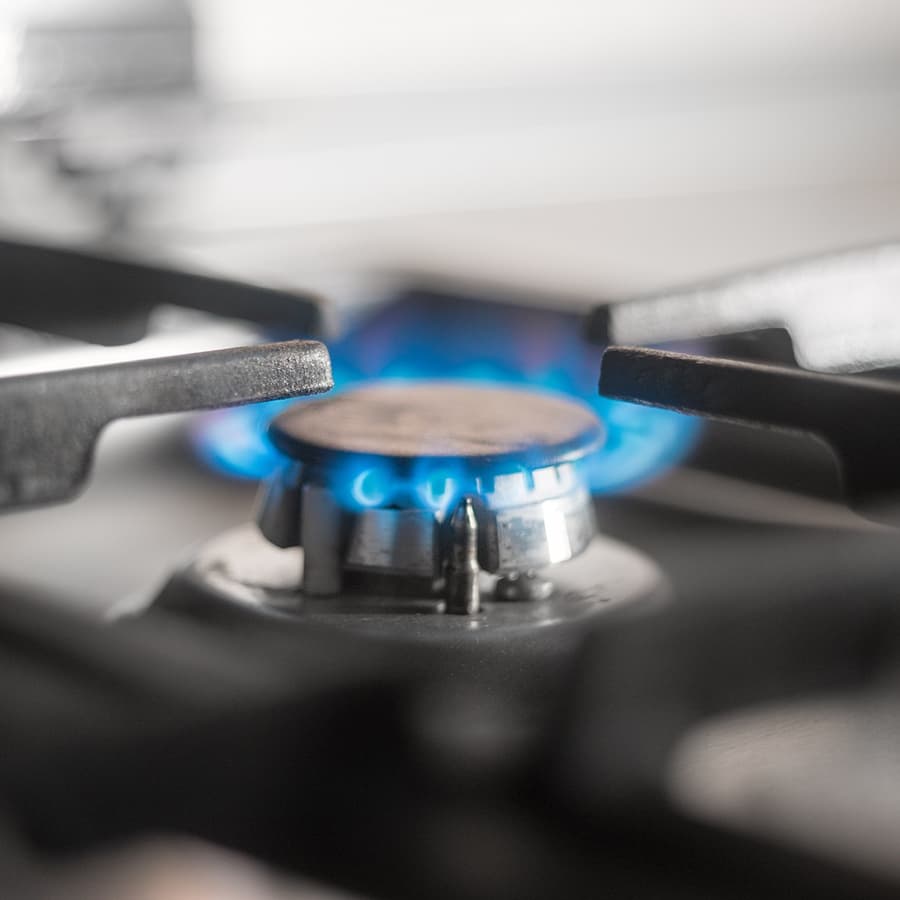 A kitchen burn or other minor household burn is painful. They usually cause redness and sometimes blistering. Cold water is the standard first aid recommendation. In fact, cold tap water is just the right temperature to stop tissue damage (Wound Repair and Regeneration, Sep-Oct. 2008). Experts recommend holding the burned area under cold water for at least 20 minutes, but even 10 minutes can be helpful (Burns, Aug. 2010). Needless to say, severe burns require immediate emergency medical attention.
Home Remedies for a Kitchen Burn:
The great thing about home remedies for mild burns is that you know instantly whether they are working. Either the pain goes away, or it doesn't. Many readers also report that the redness and blistering may be prevented.
Aloe Vera Gel:
One of the oldest burn remedies we know of comes from the leaf of the aloe vera plant. One reader reports success.
Q. I would like to share a testimonial on aloe vera for burn relief. I burned my fingers quite badly while cooking. Because cold water is the most commonly recommended remedy, I soaked my hand for half an hour (several times). Although I've had success with this remedy before, it did not work.
I called my health plan (Kaiser Permanente) and the advice nurse recommended aloe vera. Almost instantly, it essentially eliminated the pain from my kitchen burn. I can't say for sure that it expedited healing, but that was my perception.
A. Aloe vera gel from the leaf has been a time-honored folk remedy for burns. We could find no randomized controlled trials of this treatment.
There are, however, animal experiments favoring aloe vera use on burns (Mediators of Inflammation, Jan. 27, 2019; Biomarkers, June 29, 2022).
Cold tap water is the recommended first aid, before any other treatment. Bad burns require prompt medical attention.
Soy Sauce:
One of the most surprising approaches to a minor kitchen burn is soy sauce. We first heard about this remedy more than a decade ago. A listener called in to our radio program to describe his experience.
Then we heard from a reader:
"On your public radio show I heard a man call in recommending soy sauce for burns. 'How weird is that?' I thought. But then, as I took a loaf of bread out of the oven, the inner edge of my thumb and the fleshy pad underneath hit the metal rim of the pan. I expected a painful burn. Since I had nothing else at hand, I decided to try the soy sauce remedy.

"The pain eased up in less than a minute, the soreness did not materialize and even the redness went away! It may be weird, but it certainly did work!"
We have since heard from lots of readers and listeners that soy sauce can prevent redness and blistering and ease the pain from a kitchen burn. An Army Ranger told us that U.S. Special Forces medics also use soy sauce for combat-related burns. We haven't seen any research on soy sauce for treating burns, but materials scientists are working with soy proteins to develop new wound dressing materials (Burns, Nov. 2015).
Yellow Mustard:
Another popular home remedy for a kitchen burn is right in the refrigerator: cold yellow mustard. We recently heard from a reader who swears by this remedy.
Q. I want to share a home remedy that my husband and I use for minor household burns. We get the yellow mustard out of the fridge, apply it to the burn and cover it with a cool damp cloth. This is very soothing. My husband was skeptical at first, but it helped his burn immediately.
A. Once you have treated the injured skin under cold tap water, there are several home remedies that may be helpful.
We first heard about cold yellow mustard from a listener on our syndicated public radio show. He told us that inexpensive yellow mustard, the kind you'd put on a hot dog, was good for a burn. Since then, we have heard from other listeners that cold mustard can stop the pain and redness.
Another reader told us:
"During a power outage, I burned four fingers while removing hot glass from a kerosene lantern. I first used cool water, then soy sauce without much relief. I quickly went to your website and searched for burns. I found the mustard remedy.

"I put on a sterile plastic glove and squirted yellow mustard in the fingers and left this on for an hour. Immediate relief!"
We were astonished to read this dramatic testimonial:
"I was an orderly in a hospital emergency room in 1969. One evening we had a teen-aged boy come to the ER with his employer from a fast food restaurant. He had inadvertently grabbed for a falling French fry basket, and his arm was submerged in the frying machine. His boss lathered his arm with mustard, wrapped it in saran wrap and brought him in. We anticipated the worst, but once the mustard was washed off, the skin was barely even pink. We were all amazed. I'm a believer ever since that day."
Other Home Remedies for a Kitchen Burn:
Other remedies that readers have found helpful include vinegar, white school glue and vanilla extract (especially artificial vanilla extract, aka vanillin). Some people even apply fresh onion juice.
Here is the first onion juice story:
"While I was working at a restaurant, one of our chefs was burned badly by a fryer. I happened to be in the kitchen when it happened, and the manager screamed, 'Get me a fresh onion out of the walk-in refrigerator.'

"I didn't ask questions; I just got it. He asked me to cut it in half and give it to him, which I did. He squeezed the fresh onion juice on the chef's burn. What was amazing is not only that it calmed the awful pain, but also that the burned skin NEVER BLISTERED!

"The manager later explained to me that it must be a fresh-cut onion. I proved that later when, in another restaurant, I got burned and I reached for onions that were cut up that morning. That didn't work, so then I had to cut a fresh onion. Seconds count when it comes to a burn.

"That happened back in the 80s and I have sworn by it every time. It always works! Something about the chemical of the onion juice works wonders."
None of these home remedies has been tested in a scientific manner. But if the pain disappears quickly and the skin does not redden or blister, it seems worth a try as long as the burn is not too serious. It bears repeating: a severe burn requires emergency medical treatment!