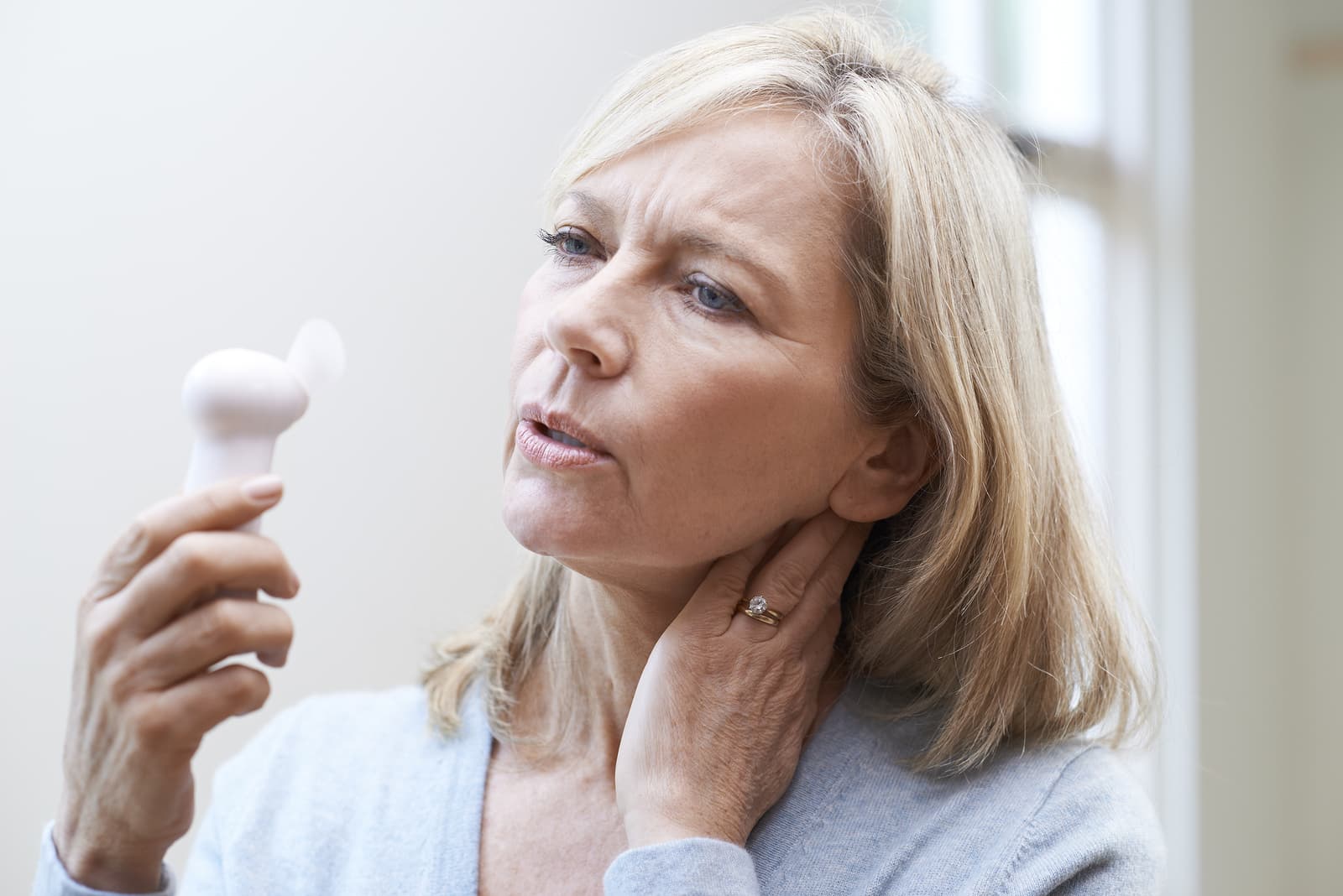 On May 12, 2023 the FDA announced that it "approved Veozah (fezolinetant), an oral medication for the treatment of moderate to severe vasomotor symptoms, or hot flashes, caused by menopause…It works by binding to and blocking the activities of the NK3 [neurokinin 3] receptor, which plays a role in the brain's regulation of body temperature." How good is this new non-hormonal drug for easing the discomfort of hot flashes? What are the side effects? How much will it cost?
Veozah: The Pros and Cons:
Benefits of Veozah:
This new medication does not work through sex hormones like estrogen and consequently is considered safer for women who cannot take hormone therapy. Studies compared fezolinetant to placebo rather than estrogen.
Estrogen reduces hot flashes by 75 to 90 percent, and we don't know yet how close fezolinetant will come to that benchmark. In the studies, about half of the women on the highest dose got relief from hot flashes.
Digging a little deeper, we find that women in the trials averaged about 10 to 11 hot flashes a day before starting the clinical trial. Taking the placebo resulted in 3 to 4 fewer hot flashes a day. The active drug, Veozah, reduced hot flashes about 5 to 6 hot flashes daily. That means a difference from placebo of 2 to 3 hot flashes.
That's not nothing. And it is statistically significant…but it might not be life changing. Remember, hormone replacement therapy cuts hot flashes by 75 to 90 percent.
Risks of Veozah:
According to the official prescribing information, side effects may include abdominal pain, diarrhea, insomnia, back pain, hot flushes and liver enzyme elevations.
There is a recommendation for physicians:
"Perform baseline bloodwork to evaluate for hepatic function and injury [including serum alanine aminotransferase (ALT), serum aspartate aminotransferase (AST), and serum bilirubin (total and direct)] prior to VEOZAH initiation. Do not start VEOZAH if concentration of ALT or AST is equal to or exceeds two times the ULN or if the total bilirubin is elevated (for example, equal to or exceeds two times the ULN) for the evaluating laboratory. If baseline hepatic transaminase evaluation is less than two times the ULN and the total bilirubin is normal, VEOZAH can be started. Perform follow-up evaluations of hepatic transaminase concentration at 3 months, 6 months, and 9 months after initiation of therapy and when symptoms (such as nausea, vomiting, or yellowing of the skin or eyes) suggest liver injury."
Did your eyes glaze over after the first sentence? We're not surprised. Here's the deal. Before starting Veozah, make sure your doctor has ordered liver function tests. Only take this drug if your liver is functioning normally. Once you start taking Veozah make sure you follow up with blood tests at 3, 6, and 9 months to make sure your liver is still OK. If you develop any symptoms of liver damage (yellow skin or eyes or digestive distress) immediately get tested again!
What Will Veozah Cost?
We are always hesitant to predict the cost of a new medicine. At this point, all we can do is state that the "projected" price will be around $550 a month. Will insurance cover it? That is a great question and we suspect that it will vary from one insurance company to another.
Some doctors expect that Veozah will be especially helpful for women over 60, since they are more susceptible to serious side effects from estrogen. Any woman who has been diagnosed with breast cancer will be a candidate for this non-hormonal treatment. Only time will tell whether the drug is worth the high price.
Here are links to some non-drug approaches to easing hot flashes:
Please share your thoughts and experiences in the comment section below.