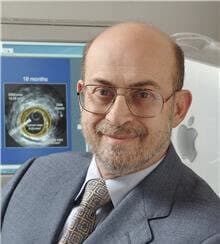 What do you know about the popular cholesterol-lowering drugs known as statins? Are they miracle medicines that save lives, or do they represent a menace to health because of possible side effects? Get the truth on statins and heart disease.
Two Views on Statins:
We speak with two experts on statins and heart disease to get to the heart of the matter. They have different perspectives on the value of statins, but their views on what else we should be doing to protect our hearts are not as divergent as you might imagine.
Pros and Cons of Statins:
Find out about the pros and cons of statins so you can determine if one of these drugs is appropriate for you. In addition to learning about statins and heart disease, you'll also learn about other approaches you can take to keep your heart as healthy as possible. You'll also find out how to judge your risk of heart disease through the Reynolds Risk Score that Dr. Nissen recommends or the American Heart Association/American College of Cardiology Cardiovascular Risk Calculator. He also suggests shared decision-making between doctor and patient to determine when a statin is appropriate.
This Week's Guests:
Steven Nissen, MD, is chairman of the Robert and Suzanne Tomsich Department of Cardiovascular Medicine at the Cleveland Clinic. He is the co-author, with Mark Gillinov, MD, of Heart 411: The Only Guide to Heart Health You'll Ever Need. Dr. Nissen's most recent publications cover cholesterol-lowering drugs other than statins. They have been published in the American Heart Journal, Dec., 2015; European Heart Journal, May 1, 2016; Clinical Cardiology, March, 2016; JAMA, Apr. 19, 2016; American Heart Journal, June, 2016; and the American Journal of Cardiology, June 15, 2016. The photo is of Dr. Nissen.
David M. Diamond, PhD, is a professor in the Departments of Psychology and Molecular Pharmacology and Physiology at the University of South Florida. He is affiliated with the Center for Preclinical and Clinical Research on PTSD. He is director of the USF Neuroscience Collaborative and a research career scientist at the J. A. Haley Veterans Hospital. His recent articles have been published in Expert Review of Clinical Pharmacology, March, 2015, and BMJ Open, June 12, 2016.
Listen to the Podcast:
The podcast of this program will be available the Monday after the broadcast date. The show can be streamed online from this site and podcasts can be downloaded for free for four weeks after the date of broadcast. After that time has passed, digital downloads are available for $2.99. CDs may be purchased at any time after broadcast for $9.99.